Debra Messing Fans Share Outrage at Lucille Ball Snub in 'Being the Ricardos'
The highly anticipated Lucille Ball biopic finally has a trailer and Being the Ricardos shows Nicole Kidman in all her red-wigged glory as the legendary comic.
However, ever since the Amazon Prime Video film by Aaron Sorkin was announced, fans had been pushing for Debra Messing to take on the lead role, with scores of people insisting she would make the perfect Lucy Ricardo.
Now the trailer's release has seen those calls renewed, and the Will and Grace star's name became a trending topic on Twitter on Thursday.
"They really cast Nicole Kidman as Lucy when Debra Messing exists... jail," reads one tweet.
While another added: "HOW is Debra Messing not playing Lucy?"
Another tweet reads: "Honestly... someone should just make an unauthorized movie about Lucille Ball. Hire Debra Messing like we all asked for."
Messing herself even expressed her wish to take the role earlier this year when she responded to a fan on Twitter who asked if she was unavailable to say: "Oh no, I'm available."
Will and Grace once paid tribute to the comedy legend with Messing pulling off a great impression, but the actress once said that Lucille Ball was too "untouchable" to portray on screen, telling Variety in 2020: "Oh, I would not even touch that. Like she is untouchable. But the fact that it was Will & Grace doing it ... it just felt like the perfect way."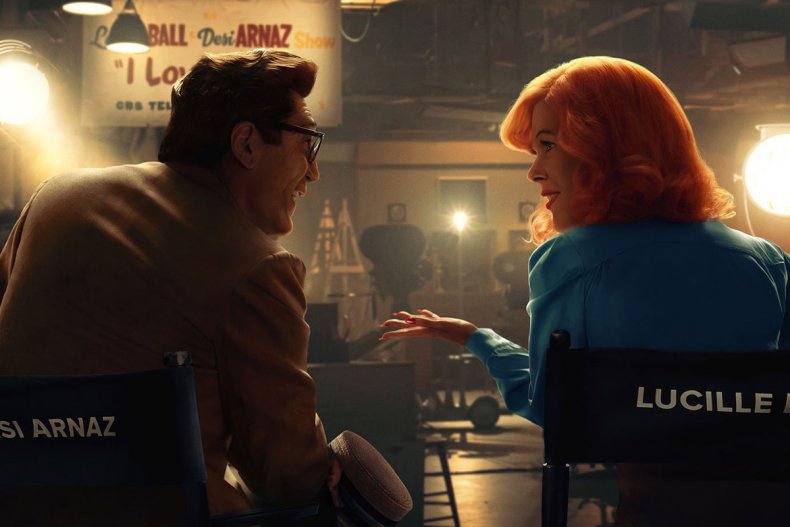 However, once news of Kidman's casting broke for Being the Ricardos, Messing tweeted: "Ummmmmmmmm I changed my mind."
Kidman won praise for her performance as Ball from the legendary performer's own daughter earlier this year.
Lucie Arnaz, the daughter of Ball and Desi Arnaz, said that Kidman did a "spectacular job" of portraying her mother.
"Boy, what she did was astounding. She's got such poise and class," Arnaz told Palm Springs Life.
"The two days that I watched, though, were both little flashbacks, so [Kidman] was playing Lucy in the late '30s and mid-'40s. She wasn't Lucy of Lucy Ricardo fame yet, so it was a trifle different," Arnaz said. "And I know she meant it to be, so it could feel different."
Messing spoke of how much it meant to her to play Ball in the Will and Grace homage.
"I only had a week to prepare it and so I was very scared," she told Variety last year.
"[Lucy] means so much to me and I just didn't want to blow it. So I just watched it over — I had to have watched it a 100 times, just analyzing her eyebrow lift and her head tilt and, you know, her lip [movements], and to clock exactly when she would start to get drunk. And then when we were on the set, I would listen to it in my ear.
"And so I would just focus on the musicality of it, of her voice. And it was the hardest thing I've ever had to do for sure."
Being the Ricardos is released in theaters on December 10, and on Prime Video on December 12.