Debra Messing Tells Fans She's 'Available' for Upcoming Lucille Ball Biopic
Debra Messing is free for an upcoming biopic about another famous redhead, and she wants her followers to know.
The Will & Grace star responded to fans calling for her to be cast as Lucille Ball in Aaron Sorkin's upcoming biopic Being the Ricardos. One fan wrote that they were choosing to believe that Nicole Kidman had been cast instead because Messing was "unavailable or something." In the early hours of Tuesday morning, Messing responded: "Oh no, I'm available." As of publishing, the tweet has garnered over 200 Likes.
On Monday, Deadline reported that Kidman and Javier Bardem were "in negotiations" to play Lucille Ball and Ricky Ricardo, respectively, in Sorkin's upcoming biopic with Amazon Studios. Sorkin, who wrote the screenplay, will also direct the film, which takes place over several days on the set of I Love Lucy, where the famous couple "face a crisis that could end their careers and another that could end their marriage," according to Deadline. In real life, Ball and Arnaz were married from 1940 until 1960, and I Love Lucy ran from 1951 to 1957, as per People.
Cate Blanchett was originally Sorkin's first choice to play Ball, but Sorkin went with Kidman instead. Even if Kidman and Bardem accept the roles, when production will begin remains unclear due to the coronavirus pandemic.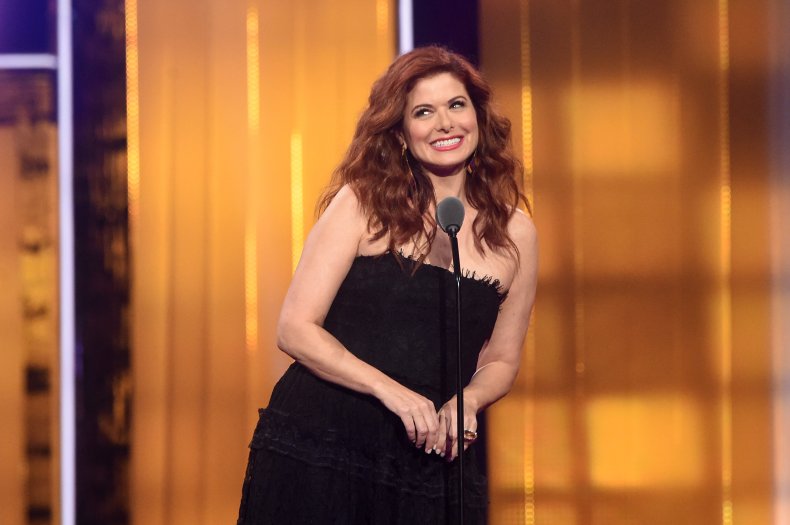 It's safe to say a lot of folks were not thrilled about the prospect of Kidman taking on the role of the iconic comedian. "Hard pass! Nicole Kidman is not needed in every other film when we have other actresses perfect for the role," one user wrote.
"You can absolutely hate me for this but I FIRMLY BELIEVE NICOLE KIDMAN SHOULD NOT PLAY LUCILLE BALL IN ANY MOVIE OK?????" another tweeted.
"Nicole Kidman?" a third responded. "She's talented but to get on Lucy's comedic level? I dunno... blah"
Many others called for Messing to be cast as Ball. "In my opinion...Nicole Kidman is an awesome actress…but Debra Messing would be perfect to play Lucille Ball," one fan wrote. "Nicole Kidman is NOT RIGHT FOR THIS PART. Debra Messing was born specifically to play this part. She can play comedy AND drama...Nic cannot. Plus LOOK AT DEBRA!!" another pleaded.
This wouldn't be the first time Messing portrayed Ball, either. In 2020, she portrayed the icon in a Will & Grace episode paying tribute to I Love Lucy. Messing called Ball her "hero," and the selfie of her in full costume and makeup makes it even easier to visualize her contorting her face into comedic expressions and drinking Vitameatavegamin. Even Ball's daughter Lucie Arnaz was blown away by the transformation, calling Messing "mom," Messing mentioned to Variety.