Deceased Incumbent Wins Mayoral Election in Palmhurst, Texas
Residents of Palmhurst, Texas have voted to keep their mayor, despite him having recently died, according to a report.
Ramiro Rodriguez Jr. beat Israel Silva on Saturday after he received 329 votes to his challenger's 234, ValleyCentral.com reported.
Rodriguez Jr. had held the position from 1999 until his death on April 5, but his name remained on the ballot.
According to Texas law, if a deceased candidate's name has been certified by the secretary of state for placement on the ballot, then it cannot be removed without their authorization.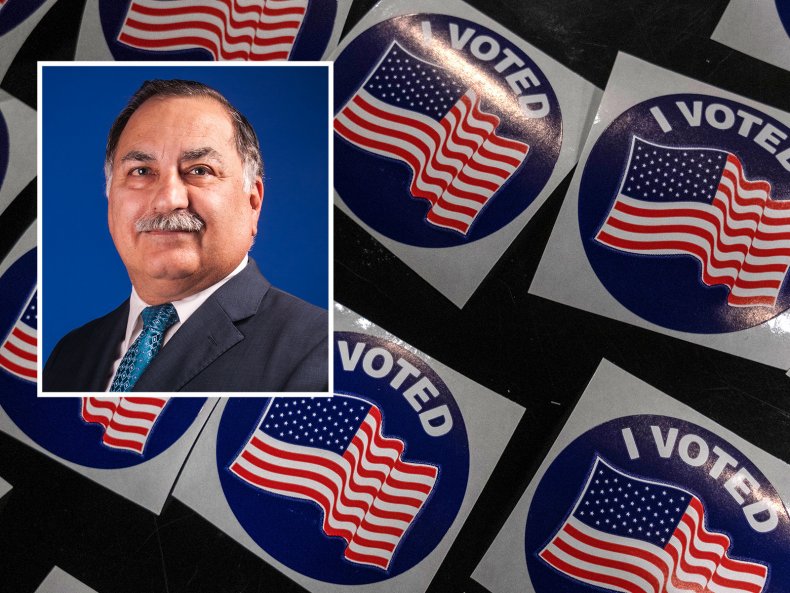 A special election will now need to be held to elect a new mayor.
Following his death in April, Rodriguez was praised for his services to the community of Palmhurst, a small town of 2,700 residents.
House Representative Henry Cuellar (D-TX) announced Rodriguez's death in an April 6 Facebook post, which read: "It is with an especially heavy heart that I write to convey my deepest sympathy and most sincere condolences for the passing of Mayor Ramiro Rodriguez.
"Mayor Rodriguez served South Texas with pride and dignity during his many years of service as Mayor of Palmhurst.
"He was known as a passionate public servant and was a pillar of the community. His contributions will always be remembered. Rest In Peace."
The Hidalgo County GOP said in an April 7 Twitter post: "Mayor Ramiro Rodriguez you will be missed.
"Thank you for your unforgettable service to your community and your exceptional leadership within the grassroots. The #RGV [Rio Grande Valley] has lost one of the greatest conservative leaders of our time."
Newsweek has contacted Palmhurst officials for comment.
Rodriguez's unusual victory is one of several that have managed to capture regional as well as national attention.
Earlier this month, an Indiana Republican who has been charged over his wife's murder managed to win the primary election for Clinton Township Board.
Andrew Wilhoite, 40, of Lebanon, managed to receive 60 of the 276 total votes that were cast for Republicans.
He has been charged in the death of his wife, 41-year-old Elizabeth "Nikki" Wilhoite. She had been reported missing on March 25 when she failed to arrive for work.
Wilhoite has been held without bond in the Boone County Jail since March.
Brad King, the co-director of the Indiana Election Division, explained why Wilhoite had been allowed to remain on the ballot.
He told the Indianapolis Star: "Under our legal system, every person is innocent until proven guilty.
"If a candidate is ultimately convicted, then depending upon the timing of that conviction, the person can be replaced on the ballot by the political party that has a vacancy."