Deep State Allies Play Judge, Jury and Perhaps Executioner Against Durham | Opinion
Assume for the sake of argument that Special Counsel John Durham was doggedly devoted to pursuing every last individual implicated in crimes regarding the origins of Russiagate/Spygate, and subsequent investigatory and prosecutorial efforts.
Assume that no matter the rank of the perpetrators, the professional and personal costs he and his team might incur, and the fact he serves at the pleasure of the Biden Justice Department, Durham would do whatever it takes to bring to justice all those who broke the law.
Still, he would face a greater than uphill battle. For he would be taking on an entire system arrayed against him, just like it was arrayed against former President Donald Trump.
The trial of Hillary Clinton 2016 campaign lawyer Michael Sussmann demonstrates well the extent to which Durham is playing an away game against The Swamp—the Deep State, the political establishment and their manifold allies—that will make even those less sensitive targets being pursued on more narrow and straightforward grounds difficult to bring to justice.
The special counsel is prosecuting Sussmann for allegedly lying to then-FBI General Counsel James Baker that he was representing no one when, in September 2016, he brought Baker dubious Trump-Russia dirt from a secret communications channel run between Trump Organization and Russian Alfa-Bank servers. Sussmann also allegedly lied again when, in February 2017, he brought the story to the CIA.
In truth, Sussmann had obtained the information while serving two clients: Clinton's campaign and Rodney Joffe, a technology executive and one-time FBI informant who was conducting opposition research on Donald Trump in coordination with Sussmann and the Clinton campaign.
The Clinton campaign and its partners—namely Sussmann, and opposition research firm Fusion GPS—fed the Alfa Bank dirt to the media as well, with Hillary's blessing, as we recently learned in testimony Durham's team elicited from 2016 campaign manager Robby Mook. Clinton and her then-chief foreign policy advisor and now-U.S. national security advisor, Jake Sullivan, both publicly promoted the Trump-Alfa-Bank theory days before the election, citing reporting from Slate based on the campaign's dubious research.
Given the revelations Durham brought to light in the run-up to the Sussmann trial, the case might have seemed like a slam dunk. But Durham has two obstacles: The judge, and the jury.
The President Barack Obama-appointed Judge Christopher Cooper of the U.S. District Court for the District of Columbia, who is presiding over the case, has described himself, and the accused, Michael Sussmann, as "professional acquaintances." The two overlapped in President Bill Clinton's Department of Justice.
Judge Cooper's wife Amy Jeffress, who he married in 1999 with now-Attorney General Merrick Garland officiating, served in the Obama Justice Department. Subsequently, Jeffress left for private practice, where she has represented, among others, the disgraced, Trump-loathing former FBI attorney Lisa Page since at least 2018.
Page was the paramour of similarly disgraced former FBI Counterespionage Chief Peter Strzok, and a close colleague of former Deputy FBI Director Andrew McCabe—both of whom were fired for misconduct. Their related words and acts evinced a bias towards Hillary Clinton, or at minimum against Donald Trump.
That bias mattered because the trio played a pivotal role in both the Clinton-emails and Trump-Russia probes, including in the efforts to pursue both Gen. Mike Flynn—wrecking his reputation and finances—and former Trump campaign advisor Carter Page—foisting a fraud on the FISA court while undermining basic civil liberties. Carter Page has since sued all three for their efforts. Lisa Page left Special Counsel Robert Mueller's team weeks before Strzok was removed from it, following the public revelation of the pair's infamous anti-Trump texts.
Some, such as Kash Patel, the former chief investigator for then-Rep. Devin Nunes (R-CA) on the House Intelligence Committee, who helped unravel much that is known about Russiagate/Spygate, have speculated that Special Counsel Durham is targeting Page and Strzok.
As my RealClearInvestigations colleague Paul Sperry has reported, Jeffress contributed $2,700 to Hillary Clinton's 2016 campaign. She and her husband Judge Cooper—prior to his appointment to the court—had routinely cut checks to Democratic candidates and the DNC.
To what extent does this background bear on Sussmann's case?
Law professor Jonathan Turley notes that Judge Cooper has made life unusually difficult for Special Counsel Durham in pursuing Sussmann, especially in comparison with the comparably hostile environments colleagues like Judges Emmett Sullivan and Amy Berman Jackson created for defendants Gen. Flynn and Trump ally Roger Stone, respectively.
To wit, as Turley details, Cooper has "barred Durham from arguing that there was a 'joint venture' in deception [between Sussmann and Joffe] with the Clinton campaign," "limited the evidence that Durham can present" and "refused prosecution access to some evidence and, while allowing access to some emails between the campaign and an opposition-research firm [Fusion GPS]...barred their introduction at trial due to the late request from the prosecutors."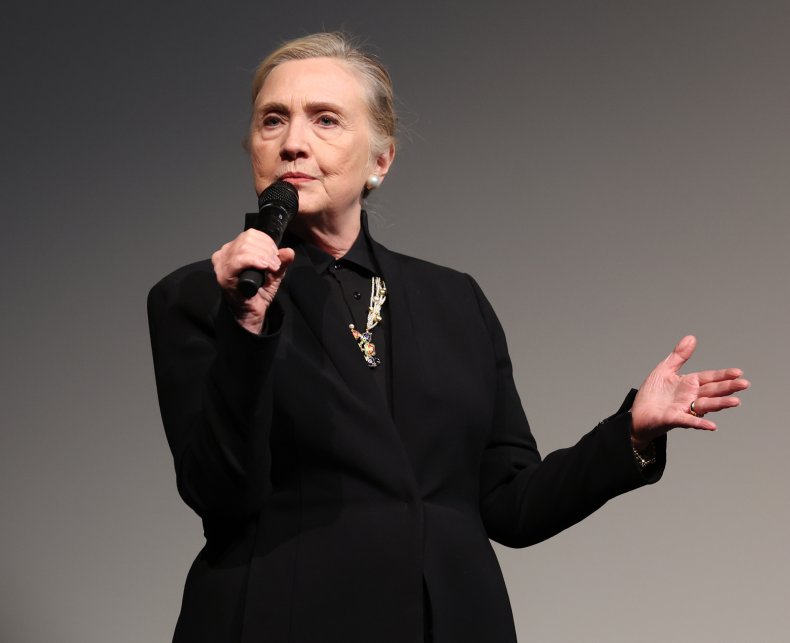 What's more, Judge Cooper overruled prosecutors when they objected to the seating of several jurors.
About those jurors, some 12 of whom will decide the case: As Judge Cooper's own background demonstrates, Washington, D.C. is the ultimate company town, and it is dominated by Democrats who voted over 90 percent for Clinton in 2016. This bias was reflected in the pool from which the jury was selected.
The prosecution sought to have one juror booted from the case—an Amazon employee who works in public policy who had contributed to Clinton's campaign. Judge Cooper rejected the effort to dismiss him on the juror's word he would "strive for impartiality as best I can."
There are reportedly at least two other Clinton donors in the jury pool, one of whom has also made political contributions to leftist icon Rep. Alexandria Ocasio-Cortez (D-NY).
Another prospective juror works for the Sierra Club. She thinks "the police should be defunded."
Still another prospective juror said her husband worked for Clinton's 2008 presidential campaign. She too was permitted to remain on the panel.
As was a juror whose daughter plays on the same high school crew team as Sussmann's.
The one juror permitted to serve on the jury who has donated to libertarian causes likely provides Durham little comfort, given the small margin for error to win the case.
That he is outnumbered by jurors with a distinct affinity for Hillary Clinton and/or progressivism bodes poorly for a prosecution pursuing one of Clinton's campaign lawyers, who was engaged in what Democrats and progressives would likely consider the virtuous work of trying to take Trump down.
Durham's team acknowledged this challenge in its opening statement, when prosecutor Deborah Brittain Shaw stressed, "Whatever your political views might be, they cannot be brought to your decisions."
Then, she also revealed a potential tell. Shaw stated that: "We are here because the FBI is our institution. It should not be used as a political tool for anyone—not Republicans. Not Democrats. Not anyone." The implication is that the FBI was manipulated, even as there is overwhelming evidence that senior members of the FBI and DOJ were no dupes during the pendency of Russiagate/Spygate, but were rather co-conspirators, as some subsequent testimony in the Sussmann case has already intimated.
This raises some clear questions:
Is Special Counsel Durham saying Sussmann tried to "use" the national security apparatus in this narrow instance, while holding that in other cases the Clinton camp had willing accomplices in it? Or is the claim that the government was taken advantage of by Clinton world, more broadly?
This statement from Shaw could either serve as a direct admission from the special counsel's office that it believes it is facing something of a fait accompli in only pursuing those outside the government—resigned to the idea it cannot beat the Deep State, that its hands are tied—or that it is unable or unwilling to fully pursue justice.
Now, it could be that the special counsel is sitting on sealed indictments of far more powerful figures, and on much weightier grounds; that Durham is building an epic criminal conspiracy case, working from the outside in and bottom up with the prosecutions of Sussmann and Steele dossier researcher Igor Danchenko, leading up to the takedown of not just Clinton world, but also members of the Deep State in good standing.
But even if Special Counsel Durham wanted to bring such individuals to justice, as the Sussmann case demonstrates, he would have to contend with federal judges and juries almost assuredly overwhelmingly sympathetic to the Deep State's cause.
This lack of even the appearance of impartiality erodes confidence in our justice system. That confidence will only further dissipate if we do not see brought to justice those who have committed the gravest abuses—like those in the national security apparatus who weaponized it against their political foes.
It would be a tremendous loss for the country, and its future, if justice is not done. It would only further contribute to the gnawing sense among Americans that there is one rule for us, and a different one for our Ruling Class overlords.
Ben Weingarten is a senior fellow at the London Center for Policy Research, fellow at the Claremont Institute and senior contributor to The Federalist. He is the author of American Ingrate: Ilhan Omar and the Progressive-Islamist Takeover of the Democratic Party (Bombardier, 2020). Ben is the founder and CEO of ChangeUp Media LLC, a media consulting and production company. Subscribe to his newsletter at bit.ly/bhwnews, and follow him on Twitter: @bhweingarten.
The views expressed in this article are the writer's own.