In a new documentary, Demi Lovato revealed she tried meth, heroin and crack cocaine for the first time in 2018, when she relapsed after six years of sobriety. What followed was a heroin and crack addiction that could have played into her July 2018 overdose.
"I started using recreationally, and obviously, like, you can't do that with heroin before you become addicted to it," she explained in her YouTube documentary series Dancing With the Devil.
Photos of Lovato smoking heroin and using crack cocaine were featured in the first episode of her four-part documentary series. The episode, which was one of two released on Lovato's YouTube channel Tuesday, saw Lovato and friends walk through the steps she that led to her break her sobriety in 2018, just a few months before her nearly fatal overdose.
It's the first time Lovato has admitted to being addicted to heroin or crack, and it comes after years of rumors that Lovato had overdosed on heroin or fentanyl. The details of her July 2018 overdose were explored in Episode 2, when Lovato revealed she believed she was unknowingly given fentanyl.
A month after her six-year sober anniversary, Lovato had a cocktail of drugs she'd never tried before, she revealed in the episode. It started with a glass of red wine, and later that night, Lovato tried meth for the first time. Lovato mixed meth with alcohol, marijuana, molly and oxycontin. "That alone should have killed me," she noted.
Lovato recounted the day she was at a photo shoot and questioned why she was still sober. That night she relapsed.
Much of the reasoning for her relapse came from third-party control over Lovato's life, she, family and friends explained. Her team, which included a therapist, dietitian and nutritionist, among others, closely monitored her eating and exercise routines, which Lovato says caused her to developing a new eating disorder.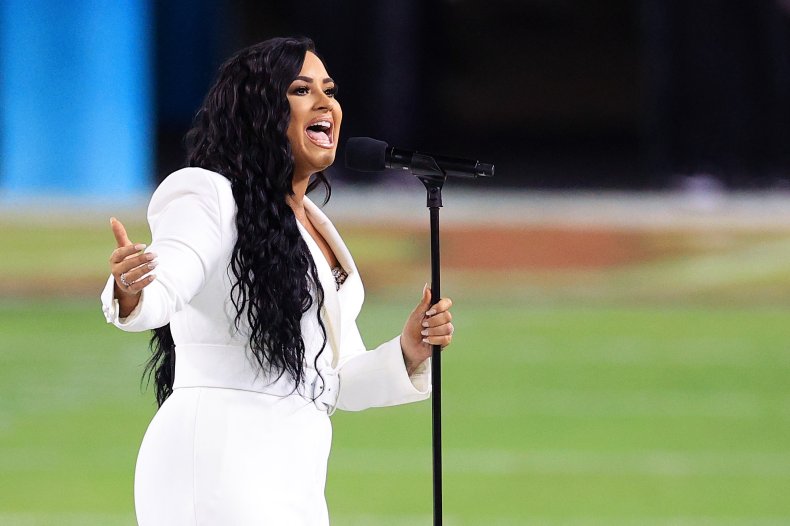 Lovato then revealed it only took two weeks before she tried heroin and crack cocaine for the first time. She said she became physically addicted to heroin, though she continued to tour Europe without doing drugs. At the time, Lovato says, she was also drinking heavily.
Lovato's friends were immediately aware of her decision to start drinking again, but the "Tell Me You Love Me" singer didn't give away the details of her drug use. Friends of Lovato told the documentary crew that the pop singer excels at hiding information from her friends and that she seemed in control of her decision to welcome alcohol back into her life. At the same time, Lovato was experimenting with new drugs and didn't reveal the details to anyone.
Now, Lovato considers herself California sober and does not dabble in hard drugs.
Two additional parts of the documentary will air on Lovato's YouTube channel on the upcoming Tuesdays.