Democrat Gov. Polis Backs Ex-GOP Rep. Justin Amash to Be Next House Speaker
A former Republican member of Congress has an unlikely supporter when it comes to being the next speaker of the House of Representatives.
On Friday, Democratic Colorado Governor Jared Polis tweeted his support for Justin Amash, who left the Republican Party in 2019 and is now affiliated with the Libertarian Party. Amash, of Michigan, was the first Republican to openly support impeaching then-President Donald Trump.
Amash tweeted Friday that if he were named House speaker, he would push for single-issue bills; let committees work through bills without interference; ensure rules are followed, not regularly suspended/waived/ignored; allow amendments from the floor; give members adequate time to review bills; and ask for recorded votes.
"A Speaker Amash would let the duly elected members of Congress do the work they were elected to do with real opportunities for members on both sides of the aisle to contribute to a better outcome that truly represents the sum of the best ideas from members of the people's house," Polis tweeted in response.
"I love the idea of having a libertarian like Justin Amash as Speaker of the House, Angela McArdle, chair of the Libertarian National Committee, told Newsweek. "Justin's platform of tackling corruption and incompetence in Congress—from pushing for single-issue bills to asking for recording votes—represents exactly what Americans should see from every speaker."
On Tuesday, Amash expressed an openness to claim the gavel if neither party has the sufficient amount of votes.
"I'd be happy to serve as a nonpartisan speaker who ensures the institution works as it's supposed to—a place where all ideas are welcome and where outcomes are discovered through the process, not dictated from above," Amash tweeted.
Amash's proposal comes the same week that current House Speaker Nancy Pelosi announced she was stepping down from leadership, likely paving the way for Representative Hakeem Jeffries of New York to replace her in January.
Amash also didn't hold back his feelings towards House Minority Leader Kevin McCarthy, who has been anticipated to take over as speaker, since the GOP narrowly won the majority in the midterm elections.
Amash said McCarthy "isn't qualified to be leading anything, let alone the House of Representatives."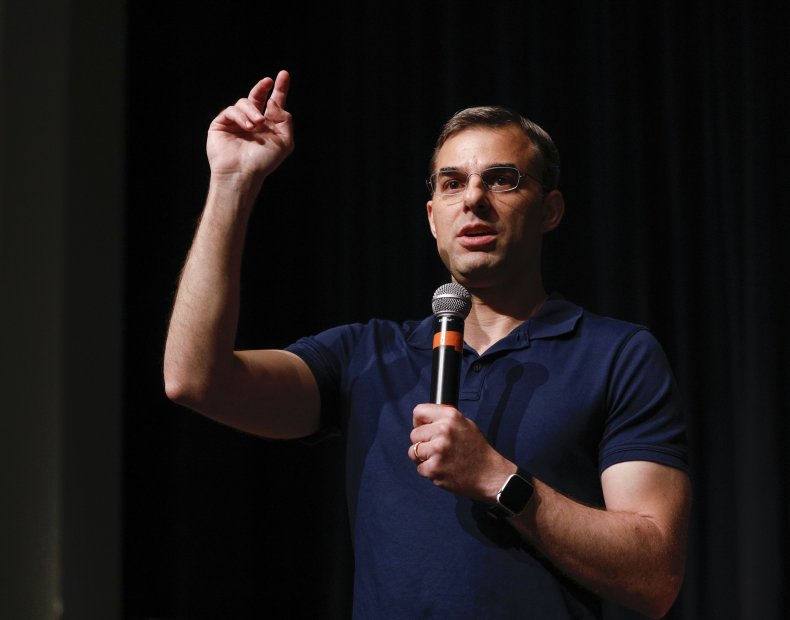 Tara Setmayer, former GOP communications director, predicted that McCarthy "will never be [House] Speaker."
Arizona Representative Andy Biggs, a leader of the conservative House Freedom Caucus, challenged McCarthy for the speaker role due to what he cited as a "red wave" that never came to fruition.
Biggs ultimately lost that bid, with McCarthy winning his party's nomination to become speaker via closed-door vote, by a 188-31 count. McCarthy still needs more votes from either his members or from those across the aisle to hit 218 floor votes on January 3.
Liz Cheney's name has floated online to take over the gavel, even though she lost her recent election and will not be a member of Congress come 2023. She could still technically be speaker if she receives enough votes.
Even Representative Marjorie Taylor Greene, a McCarthy supporter for speaker, warned that Cheney could fill the void if McCarthy's caucus doesn't support him.