Meet the Democrat Who Could Lead Impeachment Against Donald Trump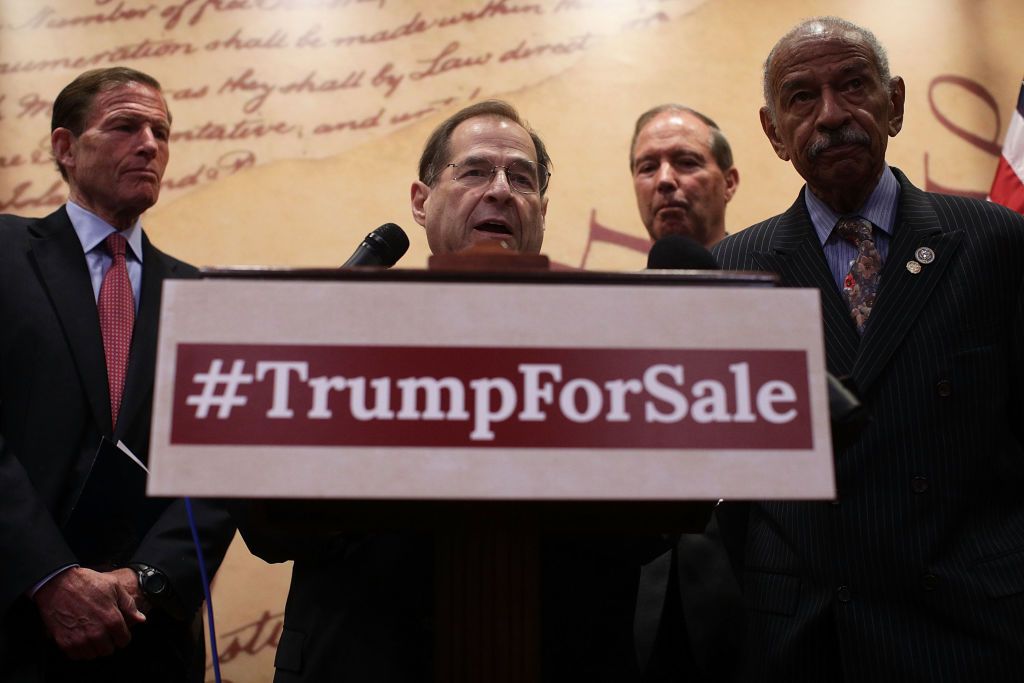 Representative Jerrold Nadler championed his decades of experience with constitutional law as evidence that he would be the best member to lead a potential impeachment of President Donald Trump—a bold statement that won him the top Democrat spot on the House Judiciary Committee on Wednesday.
Related: Trump Impeachment is Central Issue in the Race for a Critical House Committee Seat
Nadler, a New York Democrat, was elected 118-72 by his peers to the minority party's ranking seat on a committee that would likely play a pivotal role in impeachment charges against Trump if they are brought forward. If the Democrats were to win back the House of Representatives in 2018, Nadler could well find himself at the forefront of the party's efforts to remove the president from office.
The job was formerly held by Representative John Conyers, who stepped down from the judiciary committee amid sexual harassment allegations.
Nadler acknowledged in a statement that his goal on the Judiciary Committee is to "hold the Trump Administration accountable for its destructive policies and unprecedented misconduct" while also protecting civil rights and strengthening American security.
"This is a critical time in our nation's history, and the work of the Democrats on the Judiciary Committee is more important than ever. Our efforts—to hold the Administration and those wishing to turn back history's long arc towards justice accountable—are central to the defense of progress and democracy," Nadler said in a statement.
Nadler, an attorney, indicated that his legal understanding of the Constitution could prove itself valuable in a Trump impeachment proceeding. Along with his potential impeachment expertise, he won the support of NARAL Pro-Choice America for his legal defense of abortion rights. Nadler was also endorsed by the Democratic Steering and Policy Committee on Monday, which voted 41-18 to recommend him for the position over Representative Zoe Lofgren of California.
Nadler has often criticized Trump—he questioned the president's "state of mind" at a town hall meeting in October and aided other Democrats in presenting a constitutional case for compelling Trump to "obtain the consent of Congress before accepting payments, benefits, or gifts from foreign states."
Lofgren, his challenger, will remain on the House Judiciary committee. She reminded Democrats that she, too, had impeachment experience, indicating that the caucus is still holding out hope for the proceedings. Several Democrats in the House have sought to advance impeachment discussion on the chamber floor without success.
"This Committee has a responsibility to uphold our laws and ensure justice," Nadler said in a statement. "My job moving forward—along with every other member of our Committee—is to advance those principles, and I look forward to taking on those challenges together."