'Democrat, Republican, Past Administrations' Have Sided With Saudi Arabia Over American Victims of 9/11, Advocate Says
An advocate for the families of victims and survivors of the 9/11 terrorist attacks said that Republican and Democrat administrations have taken the side of Saudi Arabia over American citizens impacted by the tragedy.
"They've all handled it the same," Terry Strada, the national chairwoman of 9/11 Families and Survivors United for Justice Against Terrorism, told Hill.TV co-host Krystal Ball. "They have sided with the Saudis more than they have sided with the 9/11 families," the Washington, D.C. news site reported Monday.
However, Strada pointed out that President Donald Trump had not "done anything, to my knowledge, that has hurt us." She reminded Ball that Trump actually supported the Justice Against Sponsors of Terrorism Act (JASTA) before he was elected. Although the legislation passed Congress, it was vetoed by former President Barack Obama. Congress garnered the votes to override his veto, allowing the bill to inevitably pass.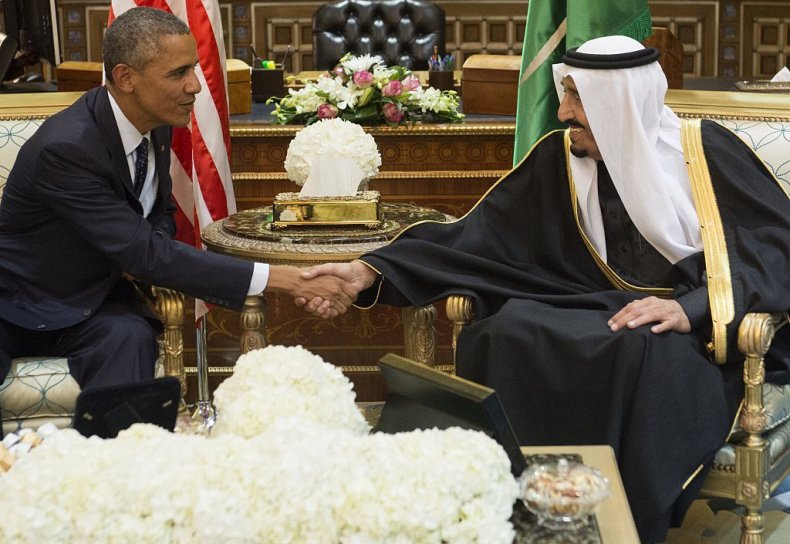 "Democrat, Republican, past administrations, they usually side with the Saudis," Strada said. "Obama, he vetoed the bill that we needed to pass, and we came back and overrode his veto. Unanimously we passed it out of the Senate, unanimously out of the House, and then we came back with a veto override, his one and only veto override of his entire presidency."
The attacks of September 11, 2001, commonly referred to as 9/11, were orchestrated by Saudi Arabian citizen and Al Qaeda leader Osama bin Laden. Fifteen of the 19 hijackers who carried out the terrorist attacks were Saudi citizens, while the others hailed from the United Arab Emirates, Egypt and Lebanon.
Saudi Arabia has consistently denied any government involvement in the attacks, but a lawsuit by victims' families alleged that the kingdom's embassy paid for two Saudi nationals to fly from Phoenix to Washington two years before the hijackings as part of a "dry run" to prepare for the attacks, according to Al Jazeera. Their lawyers said it was part of "a pattern of both financial and operational support."
The lawsuit targeting Saudi Arabia was allowed to move forward after JASTA was passed. Obama attempted to block the measure, saying it could set a precedent that would allow the U.S. to be sued by individuals in other nations who alleged they were harmed by Washington's actions.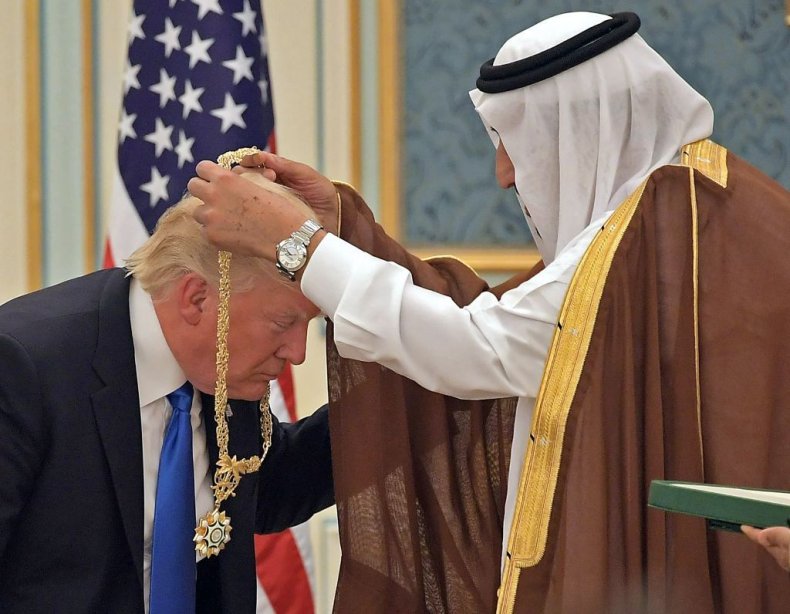 "I recognize that there is nothing that could ever erase the grief the 9/11 families have endured," Obama wrote at the time. "Enacting JASTA into law, however, would neither protect Americans from terrorist attacks nor improve the effectiveness of our response to such attacks."
Trump publicly voiced his support for JASTA at the time, criticizing Obama's veto as "shameful." However, since taking office, the president has become staunchly supportive of Saudi Arabia. In the wake of the murder of journalist and U.S. resident Jamal Khashoggi late last year, Trump defended the Middle Eastern kingdom as a "great ally" and praised close ties between Washington and Riyadh.