Democrat Ted Lieu Apologizes After Accusations of Using 'Anti-Semitic Trope' For US Ambassador to Israel
A Democratic congressman apologized Thursday evening for accusing the U.S. Ambassador to Israel, David Friedman, of having dual loyalty to both countries, a claim that has long been considered an anti-Semitic trope.
"It has been brought to my attention that my prior tweet to [the U.S. ambassador to Israel] raises dual loyalty allegations that have historically caused harm to the Jewish community," Representative Ted Lieu wrote in a tweet. "That is a legitimate concern. I am therefore deleting the tweet."
The California lawmaker's claim that Friedman, a Jew, had dual loyalty came as controversy swirled around Israel's decision to bar two Muslim members of Congress—Rashida Tlaib of Michigan and Ilhan Omar of Minnesota—from entering Israel next week as part of a planned trip to parts of the Middle East region, including to the occupied West Bank.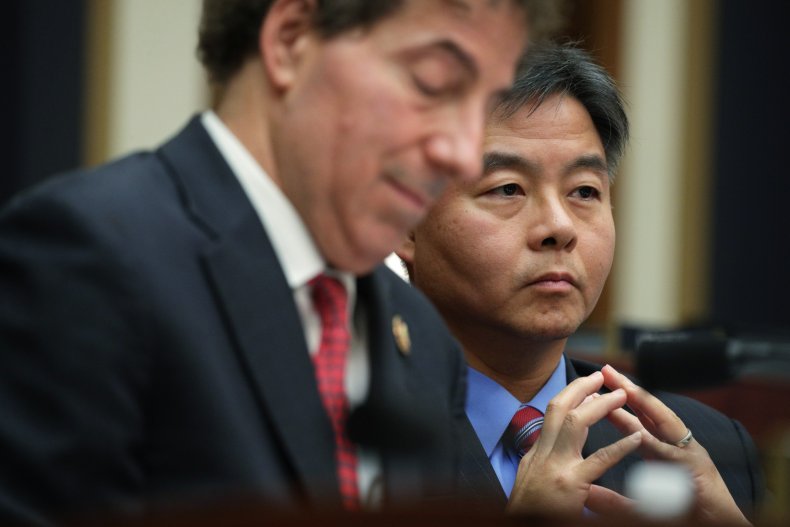 Prime Minister Benjamin Netanyahu said he banned the minority congresswomen due to his belief their "sole purpose was to strengthen the boycott and negate Israel's legitimacy," referring to their support for the pro-Palestine Boycott, Divestment, Sanctions (BDS) movement. His move also came just minutes after a tweet was issued by President Donald Trump, who wrote that it would "show great weakness if Israel allowed Rep. Omar and Rep. Tlaib to visit" because "they hate Israel & all Jewish people."
Lawmakers and Jewish advocacy and lobbying groups from both sides of aisle blasted Israel's decision, saying that it was counterproductive and allowing the Muslim women to visit would better their understanding of Israel and the region as a whole. But some, such as House GOP leaders and Friedman, disagreed.
Friedman said in a statement that he "supports and respects" Israel's decision, pointing to Omar and Tlaib's itinerary—which showed they planned to meet with human rights and non-governmental organizations rather than Israeli officials—and their support for BDS, something the ambassador lambasted. The response triggered a reaction from Lieu.
"You are an American. Your allegiance should be to America, not to a foreign power," Lieu wrote to Friedman in his now-deleted tweet. "You should be defending the right of Americans to travel to other countries. If you don't understand that, then you need to resign."
Friedman later responded, also in a tweet, writing that his "head is spinning from hypocrisy." Last month, the House passed a resolution condemning BDS and its "efforts to delegitimize the State of Israel" with overwhelming bipartisan support. Lieu voted in favor of it. Tlaib and Omar were among the few who did not.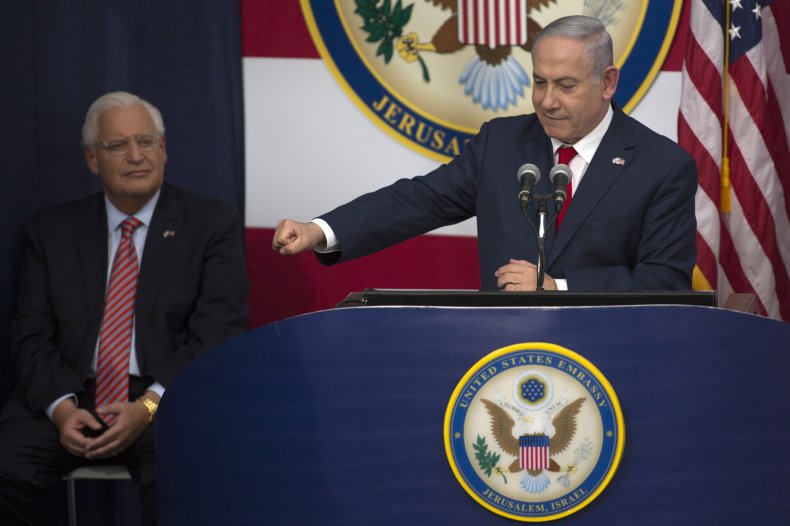 "Congress recently passed a resolution condemning BDS," Friedman tweeted. "Last night I was condemned by a US Congressman for "dual loyalty" — classic anti-Semitic charge — simply because I followed US policy by supporting Israel's right to oppose BDS. My head is spinning from the hypocrisy."
Lieu also directed criticism at Republican lawmakers who sided with Israel's decision to ban Tlaib and Omar, telling House Minority Whip Steve Scalise and Representative Mo Brooks in tweets that their "allegiance should be to America."
Trump's re-election Twitter account joined the conversation Friday morning, writing: "Another anti-Semitic trope from another House Democrat, this time attacking our great ambassador to Israel. Part of a pattern in today's Democrat Party!"
Israel on Friday partially lifted its ban to allow Tlaib the opportunity to still visit next week and see her grandmother, who resides in the West Bank. However, she declined, saying she refused to "bow down to their oppressive & racist policies."