Democratic Challengers Hold Sizable Leads Over GOP Incumbent Senators in Battlegrounds Arizona and North Carolina
Democratic candidates challenging incumbent Republican senators in the battleground states of North Carolina and Arizona have sizable leads less than two months ahead of the November 3 general election, new polling shows.
In Arizona, Democratic Senate candidate former Navy captain and astronaut Mark Kelly leads GOP Senator Martha McSally by 6 percentage points, with 51 percent support compared with 45 percent for the Republican incumbent, according to the polling conducted by CNBC/Change Research from September 4 to 6.
Republican Senator Thom Tillis of North Carolina trails his Democratic rival Cal Cunningham by 7 percentage points. The GOP incumbent was backed by just 44 percent of North Carolina voters as opposed to 51 percent who supported Cunningham.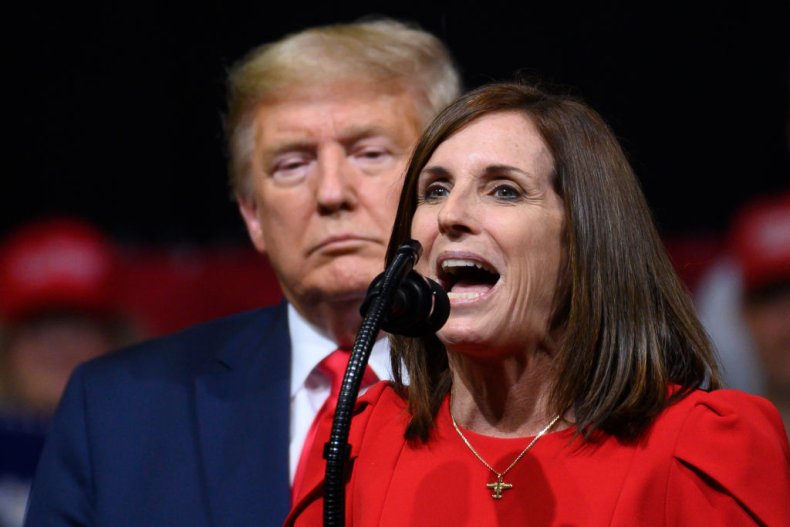 Other recent polls out of Arizona show Kelly with an even wider lead of double-digits over McSally. A poll by Fox News carried out from August 29 to September 1 showed the Democratic candidate ahead by 17 points, with 56 percent support compared to the Republican incumbent's 39 percent. Polling by Emerson from August 8 to 10 showed Kelly ahead by 11 percent, backed by 52 percent of Arizona voters while McSally was supported by just 41 percent.
In North Carolina, multiple recent polls show a tighter race between Tillis and Cunningham. A Monmouth survey carried out from August 29 to September 1 shows the Democrat leading by just 2 percentage points, backed by 47 percent of North Carolinans compared to 45 percent who support the incumbent GOP senator. Polling by East Carolina University conducted on August 29 and 30 showed a tie. But a Fox News poll from August 29 to September 1 showed Cunningham ahead by 6 percentage points, supported by 48 percent of voters while Tillis was backed by 42 percent.
Democrats see the races in Arizona and North Carolina, as well as other contests in key battleground states, as vital to their party's hopes of taking back control of the Senate following the November election. Currently, the upper chamber of Congress is controlled by Republicans, who hold 53 of the Senate's 100 seats. Democrats hold 45 Senate seats alongside two independents who caucus with their Democratic colleagues.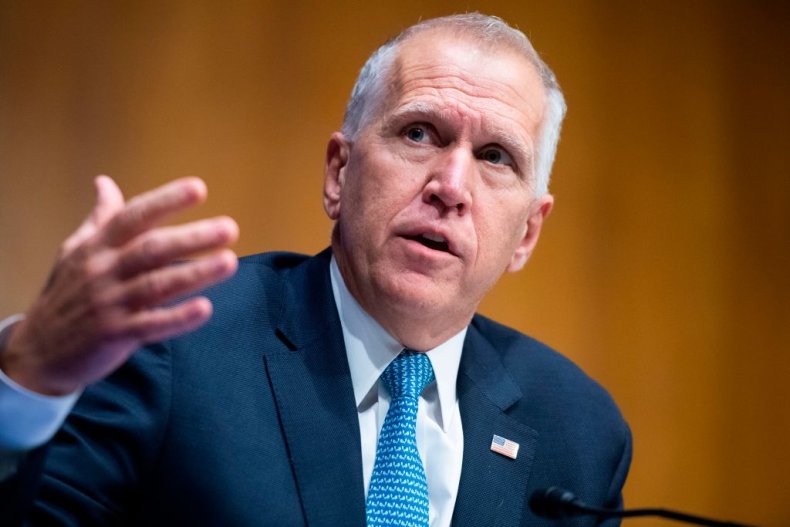 In order to take control of the chamber, Democrats would need to maintain all their current seats while gaining four more in the upcoming election. According to the most recent Senate race ratings by The Cook Political report, one Democratic incumbent—Senator Doug Jones of Alabama—appears vulnerable, while seven Republican incumbents—including Tillis and McSally—are in close races, with several leaning toward Democratic challengers.
Arizona and North Carolina are also seen as key battlegrounds in the presidential election between President Donald Trump and Democratic nominee Joe Biden. Although both states traditionally lean Republican in presidential elections, the current RealClearPolitics averages shows Biden with a sizable lead of about 5.7 percentage points in Arizona, and a narrow average lead of about 1.5 percentage points in North Carolina.
Democratic Challengers Hold Sizable Leads Over GOP Incumbent Senators in Battlegrounds Arizona and North Carolina | U.S.