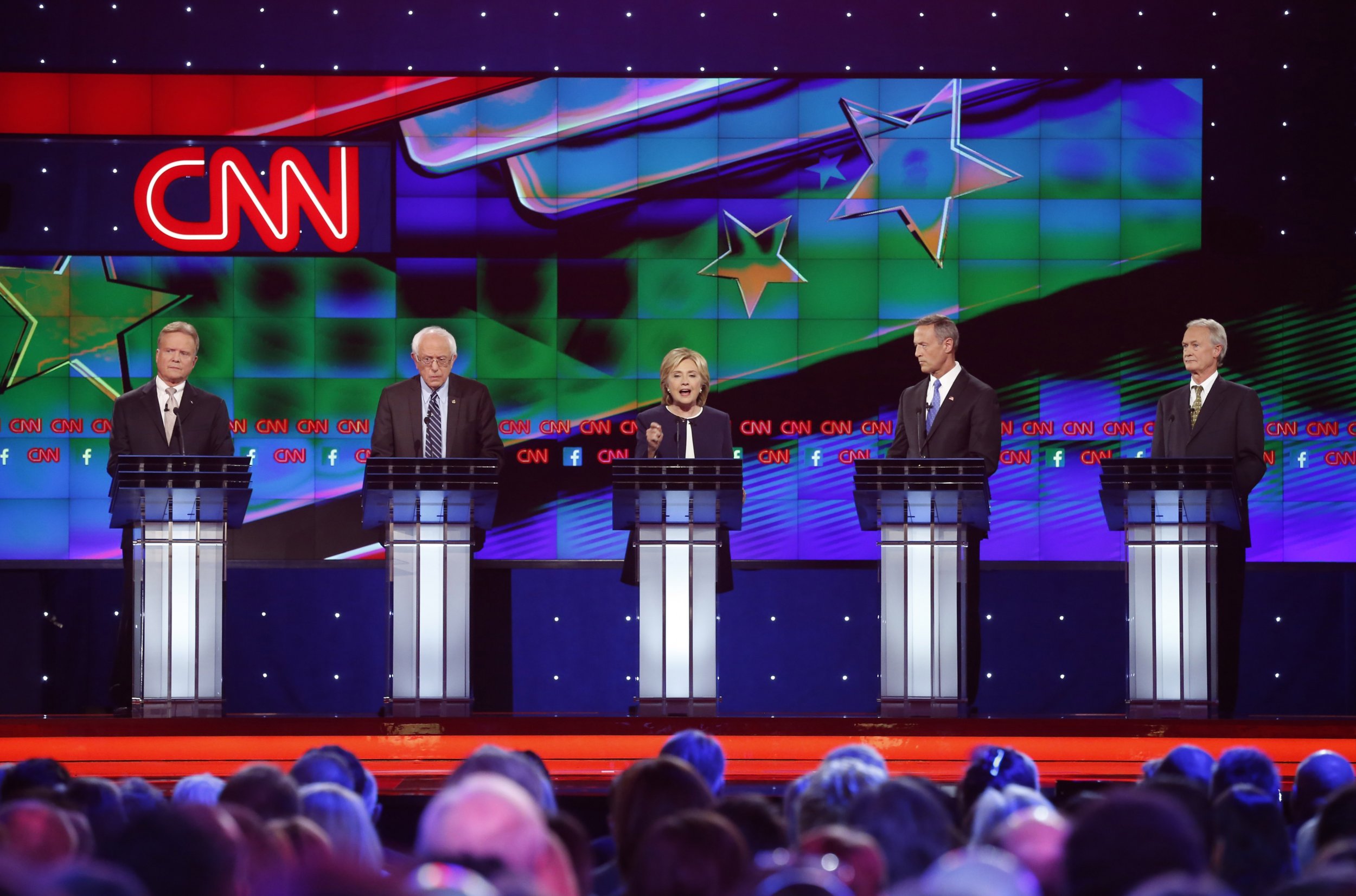 A record 15.3 million people watched the first Democratic debate that took place in Las Vegas Tuesday night, which according to CNN is the largest ever for such an event.
Viewership of the event at the Wynn casino hotel broke the previous Democratic debate ratings record of 10.7 million, set by ABC in 2008. CNN said it was the sixth highest non-sports cable telecast ever. Such ratings compare favorably with numbers for some of the major sporting events of the past year, including the NBA Finals and the Major League Baseball playoff games.
Related: Clinton Dominates First Democratic Debate
The Republican debates, however, are still the standard in terms of pure ratings, with both of the recent GOP events topping 20 million viewers.
Tuesday night's CNN-hosted event, which was available via live streaming for free, also had over 980,000 simultaneous streams, and the total number of households watching was larger than for the Republican debates, the network said.
Increased voter turnout and engagement tends to favor Democrats in national elections, a point that Democratic candidate Bernie Sanders was quick to bring up during the debate.