The Democratic Party Must Champion More Black Women, Starting with the Senate | Opinion
The 2020 election cycle displayed the most racially diverse electorate to date, and Black women had an overwhelming and decisive impact on the outcome. If the Democrats want to maintain their slim control in Congress and continue advancing transformative progressive politics as we head into the 2022 midterms, the party has no choice but to champion Black women at every level of government, starting with the election of a Black woman senator to fill the gaping void left by Vice President Kamala Harris' ascendancy to our nation's second-highest office.
In January, Black women celebrated Harris' historic swearing-in as the nation's first female vice president, but with that unprecedented victory came the loss of her critical presence in the Senate. After an election cycle with key victories fueled and decided by Black women, it is unfathomable that there are now none to represent us in the nation's highest legislative chamber. Newly-elected Rep. Cori Bush (D-Mo.) said, "Black women shouldn't have to sacrifice our representation at one table to have a seat at another." Democrats need to intentionally invest in the development of a candidate pool that's as deep as our experience and our diversity.
Black women have a longstanding legacy of leadership in this country and remain on the frontlines of movements to advance equity and justice dating back to suffrage and civil rights, and beyond. Even though Black women are systemically marginalized, exploited by and excluded from our democracy, we still courageously fight to protect it. Vice President Harris herself acknowledged that Black women are "too often overlooked, and yet are asked time and again to step up and be the backbone of our democracy." It is time for the Democratic Party to properly recognize its unsung heroes and dismantle the power structures that have prevented and actively opposed our progress and mobility in the democratic process.
Despite being highly motivated and often more qualified than their white counterparts, Black women candidates face disproportionately high barriers to entry and throughout candidacy. This is exacerbated by the lack of vital institutional infrastructure and financial backing that wins elections. Party support is often based on fundraising potential—and candidates of color have less access to the well-funded networks needed to compete on a level field.
Tennessee's Marquita Bradshaw was one of 13 Black women who entered primaries for the Senate. Her victory over James Mackler—who was backed by the Democratic Senatorial Campaign Committee—made her the state's first Black woman to win a major party's nomination for the Senate. Even after her historic win, Bradshaw said she did not receive support from the DSCC. Bradshaw lost in the general election by a margin of roughly 800,000 votes. The Democratic Party fumbled a much-needed opportunity to flip the state by failing to invest in Bradshaw's high-potential candidacy.
Similarly, in North Carolina's primary, former state Senator Erica Smith didn't stand a chance against opponent Cal Cunningham who was selected by Senate Majority Leader Chuck Schumer as the safer bet against Republican incumbent Thom Tillis. Smith led in early polls but could not withstand the flood of financial and institutional support showered on Cunningham, who went on to lose to Tillis despite having twice as much funding and a double-digit lead in the polls for most of the race.
Even back in 2015, when Donna Edwards—a bold, progressive Democrat and Maryland's first Black woman elected to Congress—sought to fill Barbara Mikulski's vacated Senate seat, the party instead supported her opponent who had deep ties to the establishment and substantial financial backing. Edwards said, "What I want to know from my Democratic Party is, when will the voices of people of color [and] the voices of Black women ... be effective, legitimate equal leaders in a big-tent party?"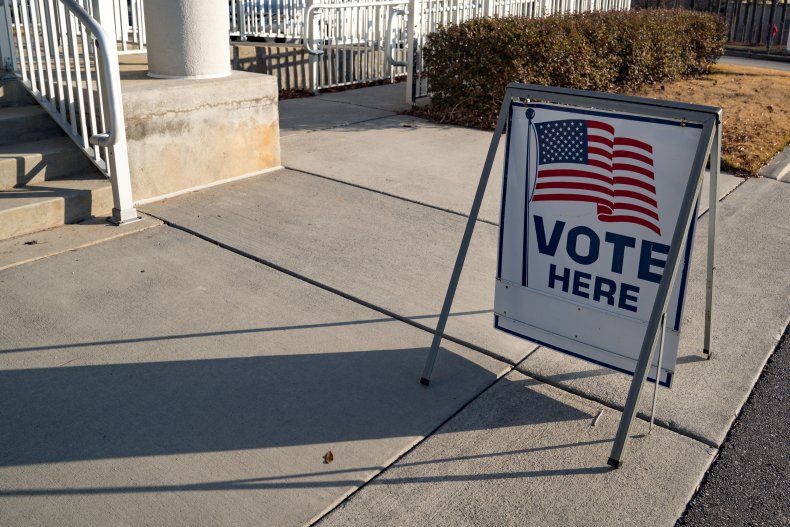 The Democratic Party demonstrated time and again that it will buoy and buttress establishment darlings while straining the back of its most loyal and reliable group. This can no longer stand as a viable strategy in the new America we are now navigating. The electoral map is changing, and women of color are driving this change. It is no longer—and arguably never has been—advantageous to coalesce behind white men when women of color have the numbers, experience and power to transform the nation and lead with the values necessary to allow all of us to thrive.
The upcoming midterm elections present the crucial opportunity to course correct with the strategic support of top-tier candidates in key states. In North Carolina, former state Supreme Court Chief Cheri Beasley has declared her candidacy to replace retiring Republican Senator Richard Burr. She joins a growing democratic field of candidates, including former state Senator Erica Smith, who is reviving her bid, and white, progressive contender state Senator Jeff Jackson.
Beasley has already won two statewide elections—in 2008 and 2014—and made history in 2019 as the first Black woman to serve as chief justice of the state's Supreme Court. A lifelong public servant, Beasley has a wealth of experience, but it remains to be seen if that will be enough to out-campaign Jackson, who appears to be the party favorite and raised more than $1 million in two months after announcing his candidacy.
In Florida, third-term Representative Val Demings (D-Fla.) is a strong contender to challenge Republican incumbent Senator Marco Rubio (R-Fla.) for his seat. A former police chief and vice-presidential shortlist candidate, Demings is credible and well-respected in Washington with a proven track record of successful leadership.
Democrats cannot afford to be without the breadth and depth of experience that Black women uniquely contribute to the political landscape. Both Demings and Beasley are viable candidates with high potential to win but they need—and deserve—institutional sponsorship that reflects their value to the party and our democracy. It is well past time for the party to undergird its appreciation of Black women with equitable resources and support for candidates at every level and in every stage of the election process.
If Democrats fail to support and invest in Black candidates, grassroots leaders and voters the party will fall drastically short in the upcoming midterms and risk losing the advancements made since the onset of the Biden administration. But if the Democratic establishment commits to throwing weight behind Black women the way it has supported our white counterparts, we'll be much closer to the transformative, representative democracy we deserve and desire.
Aimee Allison is founder and president of She the People, a national network of women of color in politics. She is a columnist for Newsweek.
The views expressed in this article are the writer's own.