Democratic Pennsylvania State Rep. Proposes Requiring Vasectomies at Age 40
A Pennsylvania House Democrat proposed legislation that would require men to undergo vasectomies at age 40 or after their third child.
The legislation was written by Representative Chris Rabb, who represents northwest Philadelphia, in response to bills restricting abortion access across the country. He shared the legislation over the weekend in hopes of starting a conversation about the restrictive legislature.
"I thought it was important as a man to speak up about reproductive rights," Rabb told Harrisburg station WHP-TV. "There are all these bills and laws that regulate and restrict the bodily autonomy for women and girls, but not so much for men."
Rabb said that he thought it was appropriate to push the envelope to get people talking so he proposed legislation that would mandate a vasectomy for men within six weeks of turning 40 or after child number three.
The proposal is satire, according to Rabb, and is just meant to spark a conversation.
"It's levity on a very serious issue, but the bottom line is I want to create a conversation about how easily we accept government intervening into the health decisions of women, which should be between them and their family, and then saying what would it feel like if men were being regulated," he said.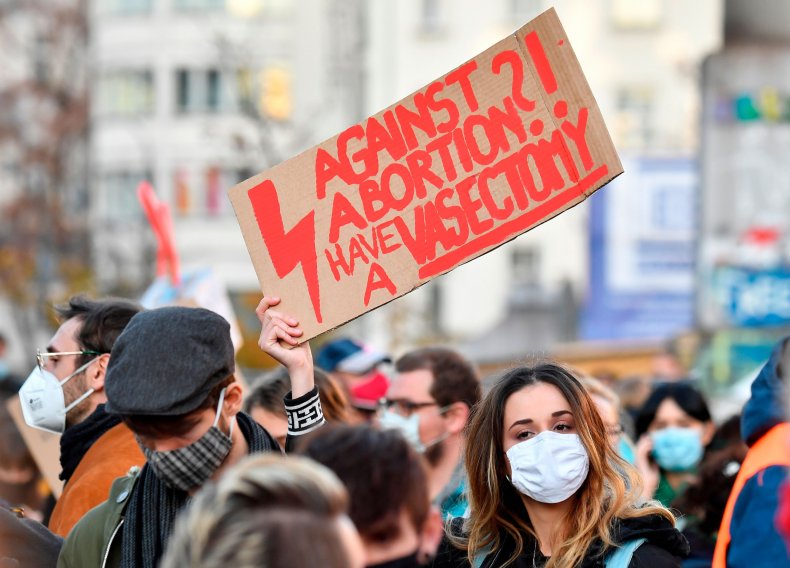 Under Rabb's bill, the definition of wrongful conception would also be changed to include a person who has "demonstrated negligence toward preventing conception during intercourse."
Legal action could also be taken against men, called "inseminators" in the memo, for unwanted pregnancies
"As long as state legislatures continue to restrict the reproductive rights of cis women, trans men and non-binary people, there should be laws to address the responsibility of men who impregnate them," Rabb said in a statement. "My sincere hope in introducing this legislation is that my colleagues in the General Assembly consider the egregiously gendered double standard when it comes to curtailing reproductive health care as it applies to women."
Republicans who spoke with the news channel said that vasectomies and abortions are not equivalent so it's unlikely there will be a positive discussion from Rabb's memo.
The Democrat said that within hours of its circulation, he received hateful and threatening emails and voicemails. He urged anyone who views the bill as absurd to look at restrictive bills with "equal scrutiny."
Rabb's legislation was partly inspired by Illinois state Representative Kelly Cassidy's TExAS Act which allows $10,000 bounties on individuals who commit sexual abuse or domestic violence or if they cause a pregnancy even through consensual sex.
The Pennsylvania state representative isn't the first lawmaker to propose a bill restricting men's reproductive rights.
Alabama Representative Rolanda Hollis authored a similar bill in February 2020. In her version, the age requirement was 50 and men would have to pay for the procedure themselves. Her proposal came after Governor Kay Ivey signed a controversial abortion ban the year prior.