Democratic Senator Mazie Hirono has called on the "men of this country" to "shut up and step up" in the wake of a sexual assault allegation that has threatened to derail the once seemingly straightforward nomination of Brett Kavanaugh to the Supreme Court.
In response to back-and-forth exchanges between Republicans and Democrats on Capitol Hill over the decades-old allegation, Hirono urged men to do the right thing and hear Kavanaugh's accuser, Christine Blasey Ford, without personally attacking her.
"Guess who's perpetuating all these kinds of actions? It's the men in this country," Hirono said on Tuesday, referring to those who have immediately dismissed Ford's allegations. Hirono, from Hawaii, is a member of the Senate Judiciary Committee. The Committee has since canceled Thursday's vote on Kavanaugh and has instead invited Kavanaugh and Ford to join a public hearing on Monday.
"I just want to say to the men of this country just shut up and step up," Hirono said. "Do the right thing for a change. I expect the men in this committee to demand an FBI investigation."
Ford's attorneys sent a letter to GOP Judiciary Committee Chairman Chuck Grassley Tuesday evening that was obtained by CNN, saying an FBI investigation should be conducted before a public hearing takes place.
"A full investigation by law enforcement officials will ensure that the crucial facts and witnesses in this matter are assessed in a non-partisan manner, and that the Committee is fully informed before conducting any hearing or making any decisions," Ford's lawyers wrote.
Ford alleges that during a high school party in the early 1980s, Kavanaugh sexually assaulted her by holding her down on a bed and trying to remove her clothes against her will.
Kavanaugh has maintained that Ford's allegations are false, saying he "categorically and equivocally" did not commit such acts.
"This is a completely false allegation. I have never done anything like what the accuser describes–to her or to anyone," Kavanaugh said in a statement on Monday. "Because this never happened, I had no idea who was making this accusation until she identified herself [Sunday]. I am willing to talk to the Senate Judiciary Committee in any way the committee deems appropriate to refute this false allegation, from 36 years ago, and defend my integrity."
Mark Judge, a classmate of Kavanaugh's who Ford said was in the room when the assault occurred, sent a letter on Tuesday to the Judiciary Committee denying his alleged involvement. Judge said he had "no memory of this alleged incident" and that he did not wish to speak publicly before the committee. Judge also said he "never saw" Kavanaugh "act in the manner" Ford has alleged.
Ford's original letter outlining her allegations against Kavanaugh was given to Democratic Senator Dianne Feinstein in July and was passed along to the FBI last week. The agency added it to the nominee's background file but did not investigate further. All 10 Judiciary Committee Democrats have asked FBI Director Christopher Wray and White House Counsel Don McGahn to reopen the FBI's background investigation of Kavanaugh.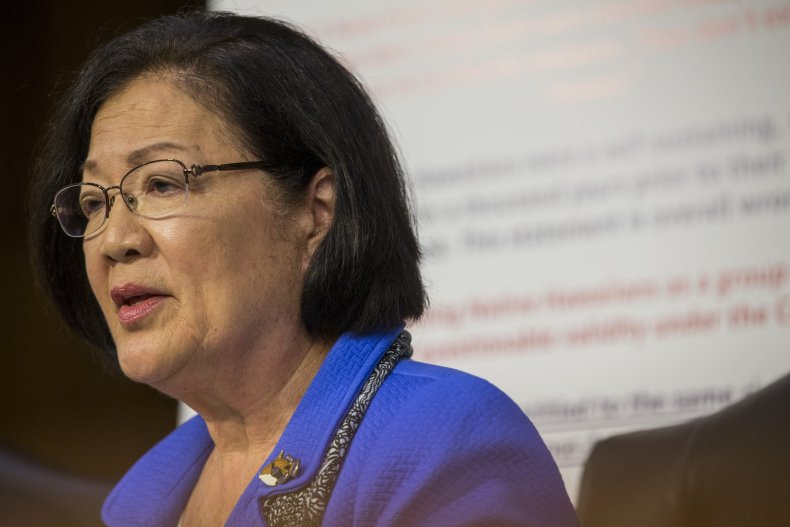 Democrats have argued that an independent entity, other than the Judiciary Committee, should have more time to investigate Ford's allegations. After Ford's lawyers sent a letter to Grassley Tuesday evening, Democrats on the committee called for next week's hearing to be postponed. Others, like Republican Senator Susan Collins of Maine, have said the attorneys for both Ford and Kavanaugh should also be present to ask questions at a public hearing.
Trump said on Tuesday he did not believe the FBI should investigate more because it's not their "thing" and that the investigative agency did not want to. The president also said he felt bad for Kavanaugh and his family and that the judge should still be confirmed by the Senate.
Update: This story has been updated to include a letter sent to GOP Senator Chuck Grassley by Ford's attorneys that was obtained by CNN.