Democrats Call for Jared Kushner to Lose Security Clearance Amid FBI Probe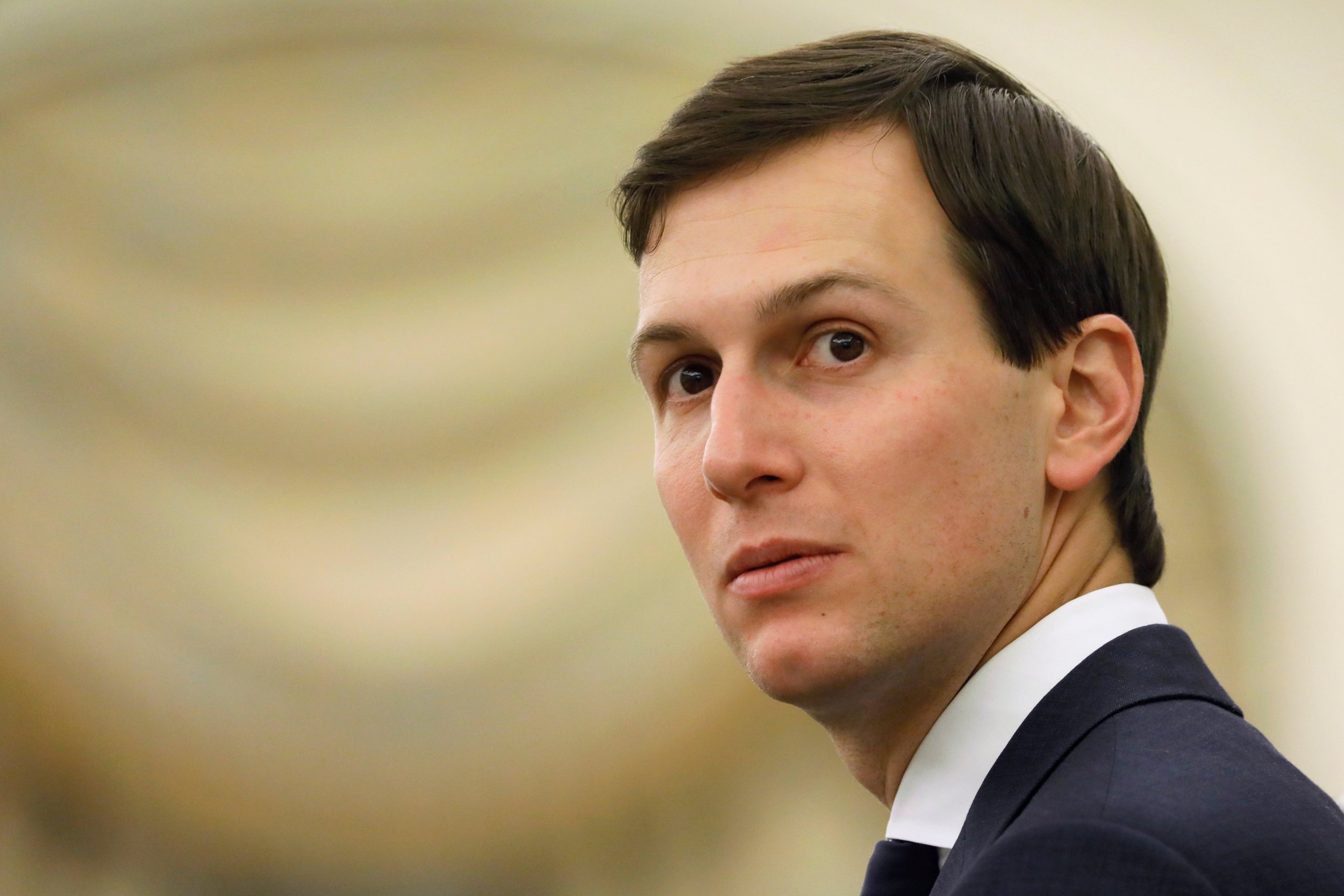 Democrats have called for Donald Trump's son-in-law Jared Kushner to have his White House security clearance suspended after it emerged the FBI was looking into meetings he held with Russian officials.
Kushner met with Russian ambassador Sergey Kislyak and banker Sergey Gorkov in 2016, The Washington Post reported, with Kushner reportedly suggesting in one such meeting that a secret channel of communication be established with Moscow.
However, Kushner has not been accused of doing anything wrong by the FBI and is not facing any criminal charges.
He initially failed to report these meetings on his security clearance forms, according to The New York Times, although his lawyer claimed this was an accident and said the forms would be changed.
But Rep. Raja Krishnamoorthi, a Democrat on the House Oversight Committee, said Kushner should not be in possession of security clearance while the investigation was underway.
Rep. Krishnamoorthi also suggested the committee should subpoena documents related to Kushner's meetings with the Russian figures and asked that Kushner testify before his committee.
"The issue is not simply that Mr. Kushner wanted a communication backchannel; it's that Mr. Kushner sought to pursue one with a hostile power months after American intelligence agencies had collectively acknowledged the Kremlin's cyber warfare against the United States," he said in a statement seen by The Hill.
And on Thursday evening, the Democratic National Committee called for Kushner's security clearance to be suspended.
"The FBI's investigation reached Trump's backyard and now it's in his house," the DNC said in a statement shared on social media. "Kushner's security clearance should be suspended until the FBI's findings are complete."
The president has not yet commented on the calls for his son-in-law to have his security clearance suspended, but hit out at numerous White House leaks on Sunday, referring to them as "fake news."
In what appeared to be a reference to the news the FBI was looking into meetings held between Russian figures and Kushner, Trump wrote in a series of tweets: "It is my opinion that many of the leaks coming out of the White House are fabricated lies made up by the #FakeNews media."
"Whenever you see the words 'sources say' in the fake news media, and they don't mention names... it is very possible that those sources don't exist but are made up by fake news writers. #FakeNews is the enemy!" he added.