Democrats Give William Barr Until Monday to Turn Over Unredacted Mueller Report or Be in Contempt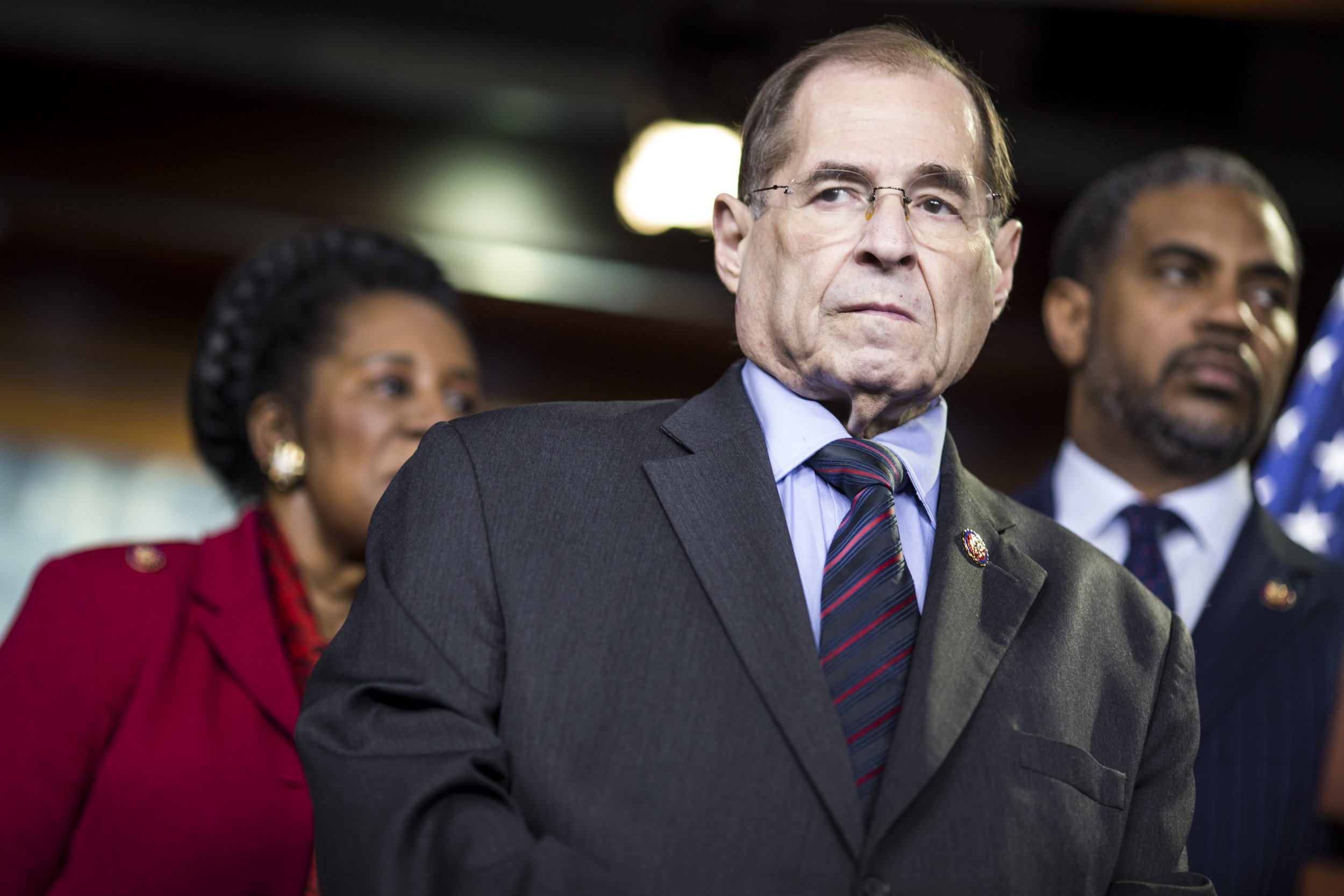 House Judiciary Committee Chairman Jerrold Nadler sent Attorney General William Barr a new demand on Friday, giving him until Monday to comply with the committee's subpoena seeking the unredacted Russia report from special counsel Robert Mueller and its underlying evidence. If Barr does not comply by Monday, Nadler warned, he will begin contempt proceedings against the attorney general.
"The Committee is prepared to make every realistic effort to reach an accommodation with the [Justice] Department," Nadler told Barr in a letter. "But if the Department persists in its baseless refusal to comply with a validly issued subpoena, the Committee will move to contempt proceedings and seek further legal recourse."
The deadline for Barr to respond is 9 a.m. Monday. The Judiciary Committee had subpoenaed Barr for the unredacted report and its underlying evidence, but the attorney general's office failed to meet the May 1 deadline to turn over those materials.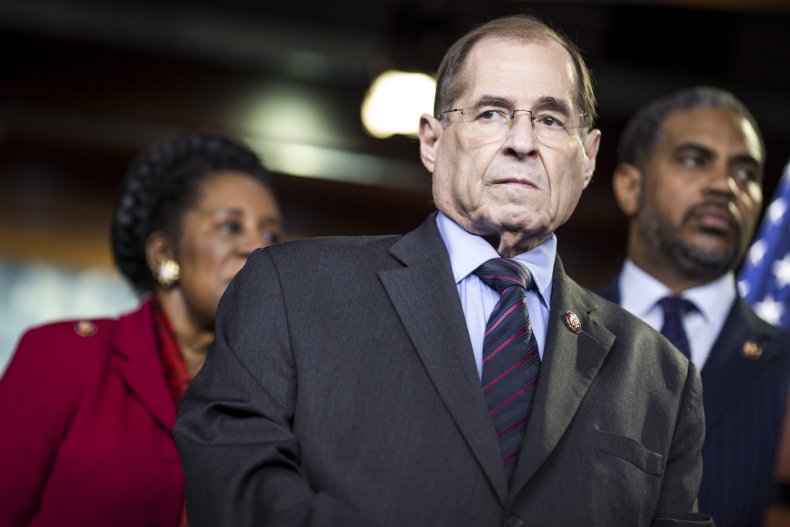 Newsweek subscription offers >
The letter to Barr comes a day after he refused to voluntarily testify to the committee because Nadler planned to have Republican and Democratic staff attorneys ask Barr questions following the lawmakers' questioning, a format the Justice Department labeled "inappropriate."
The attorney general's absence escalated Democrats' calls to hold the nation's top law enforcement official in contempt for missing the subpoena deadline to produce the unredacted Mueller report on the Russia investigation.
In his letter to Barr, Nadler requested that the Department of Justice allow all members of Congress and "appropriate staff" to view the redacted portions of the report, excluding grand jury material. A select number of top Democrats in the House and Senate have so far declined the DOJ's offer to view redacted portions of the report, instead demanding that all members of Congress be allowed to view such information.
Nadler also asked that the DOJ "seek a court order permitting disclosure of" grand jury material, a request that Barr has explicitly told Congress he had no intention on complying with.
Newsweek subscription offers >
"My intention is not to ask for it at this stage," Barr told members of the House Appropriations Committee during his April 9 testimony. He added that Nadler was "free to go to court" over the matter. However, Barr did say that if "the chairman has a good explanation of why" grand jury secrecy law, known as 6(e), "does not apply and his need for the information, I'm willing to listen."
As for producing all the underlying evidence to Congress, Nadler said in his letter to Barr that he would accept, for the time being, "immediate production" of only the "materials specifically cited in the report."
The immediate need for such material "is amplified," the New York Democrat argued, because even though DOJ policy "prohibits the indictment of a sitting President," Congress is being relied upon to "evaluate whether constitutional remedies are appropriate."
"It cannot go unremarked that, in refusing to comply with congressional oversight requests, the department has repeatedly asserted that Congress's requests do not serve 'legitimate' purposes," Nadler wrote. "This is not the department's judgment to make. Congress's constitutional, oversight and legislative interest in investigating misconduct by the president and his associates cannot be disputed."
The top Republican on the Judiciary Committee, Representative Doug Collins, called Nadler's latest request from Barr "absurd."
"Democrats continue to deliver inaccurate statements and abusive politics, while demanding the attorney general either break the law or face contempt charges," Collins said in a statement. "Their chief complaint against the attorney general is his upholding the rule of law when they wish him to disregard it."
This story has been updated to include a statement from GOP Representative Doug Collins.
Democrats Give William Barr Until Monday to Turn Over Unredacted Mueller Report or Be in Contempt | U.S.