Top House Democrats Demand Information on All Trump-Putin Meetings, Phone Calls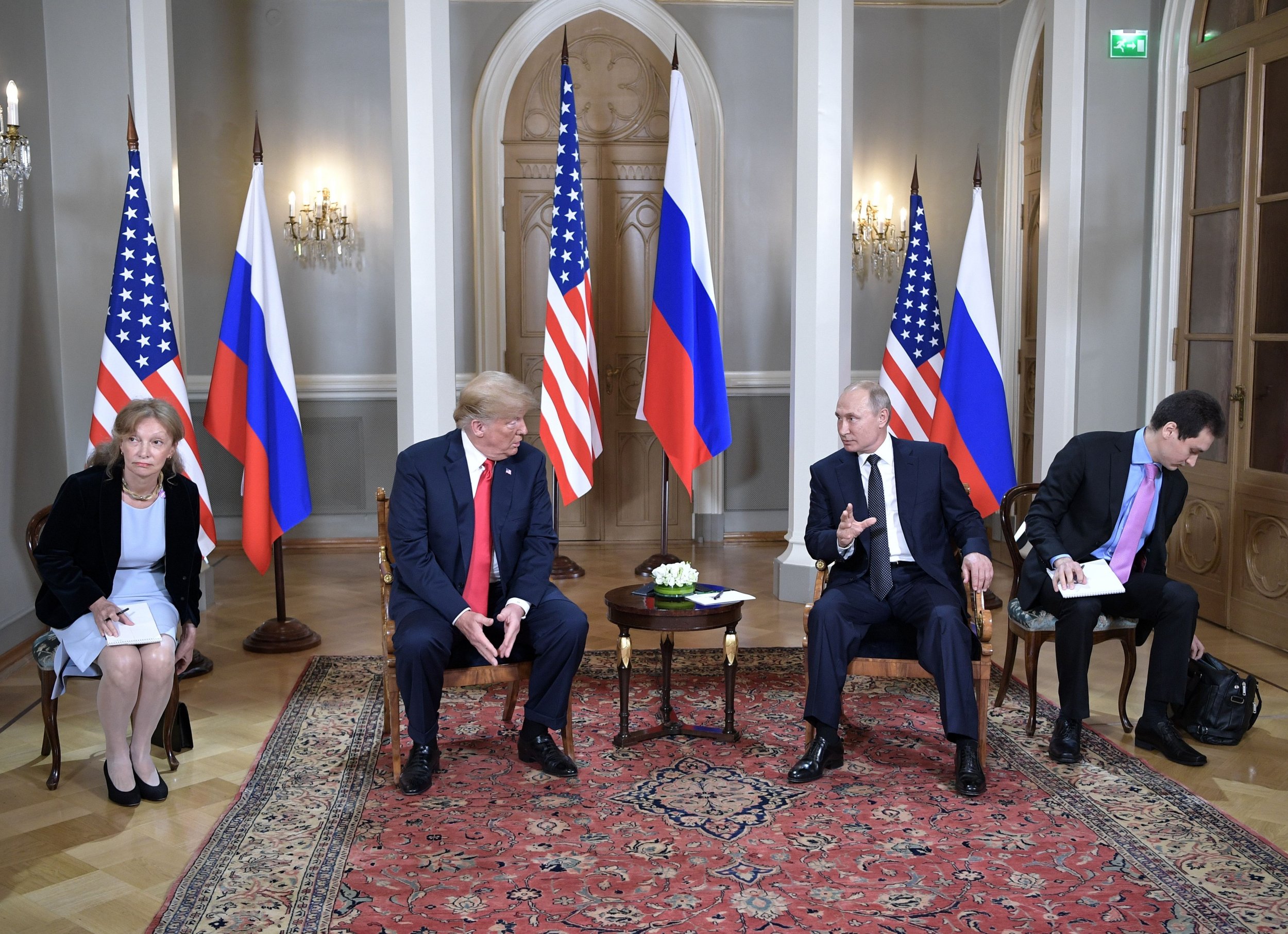 Democrats on three House committees are seeking records and testimony regarding President Donald Trump's in-person meetings and phone calls with Russian President Vladimir Putin.
The Democratic committee chairmen—Adam Schiff of Intelligence, Eliot Engel of Foreign Affairs and Elijah Cummings of Oversight—sent letters to the White House and the State Department Monday demanding documents and the substance of any communications between the two world leaders. They also asked for interviews with any interpreters who were involved in such conversations.
The congressional probe comes after a January Washington Post report that said Trump has gone to great lengths to conceal the details of his communications with Putin from senior administration officials, including one instance where he seized the notes of his interpreter at a private meeting with Putin in Hamburg, Germany, in 2017. The president reportedly instructed the interpreter not to speak about what occurred inside the room.
"President Trump, on multiple occasions, appears to have taken steps to conceal details of his communications with President Putin from other administration officials, Congress, and the American people," Schiff, Engel and Cummings said in their letters. "These allegations, if true, raise profound counterintelligence and foreign policy concerns, especially in light of Russia's ongoing active measures campaign to improperly influence American elections."
Schiff and other Democrats on the House Intelligence Committee last year pushed for Republicans to subpoena the U.S. interpreter who sat in on Trump and Putin's one-on-one discussion in Helsinki that summer. Following their private interactions, Trump in a press conference failed to condemn Putin for Russian meddling in the 2016 U.S. election, appearing to accept Putin's denials over the U.S. intelligence community's assessment that Russia tried to interfere in the presidential race, with "a clear preference" for Trump.
An additional fear, the Democratic chairmen said, was that communications between Trump and Putin "may have been manipulated or withheld from the presidential record in direct contravention of federal laws, which require that Presidents and other officials preserve such materials."
The Democrats said their inquiry last month about whether there were records of communications and where they were located went unanswered.
"As a result, we are now expanding our investigation," the chairmen said, along with requesting a response by March 15.