Democrats Grumble About Biden Defense Pick Lloyd Austin, Fear Erosion of Civilian Military Control
President-elect Joe Biden's decision to select former four-star general Lloyd Austin as his defense secretary rankled some Democrats Tuesday amid concerns the move could further flout the norm of choosing a civilian for the top Pentagon post.
Given the bicameral objections from Democrats on Capitol Hill about approving a waiver for Austin to exclude him from a WWII-era law requiring defense secretaries be out of the service for at least seven years—which some Democrats voted against doing in the case of former Trump Defense Secretary James Mattis—Senate Republicans could be crucial to the Biden nominee's confirmation.
Austin has been retired from active duty in the Army for just four years.
Congress has approved waivers for just two defense secretaries—Mattis in 2017 and George Marshall in 1950—and far more Democrats than Republicans expressed misgivings about starting a tradition of subverting the requirement and tradition that the post go to a civilian.
"It is exciting and historic," said Sen. Richard Blumenthal (D-Conn.), referring to Austin potentially becoming the first Black man to lead the Pentagon, "but I believe that a waiver of the seven-year rule would contravene the basic principle that there should be civilian control over a nonpolitical military."
"The principle is essential to our democracy," Blumenthal added, stating bluntly that he "will not support the waiver."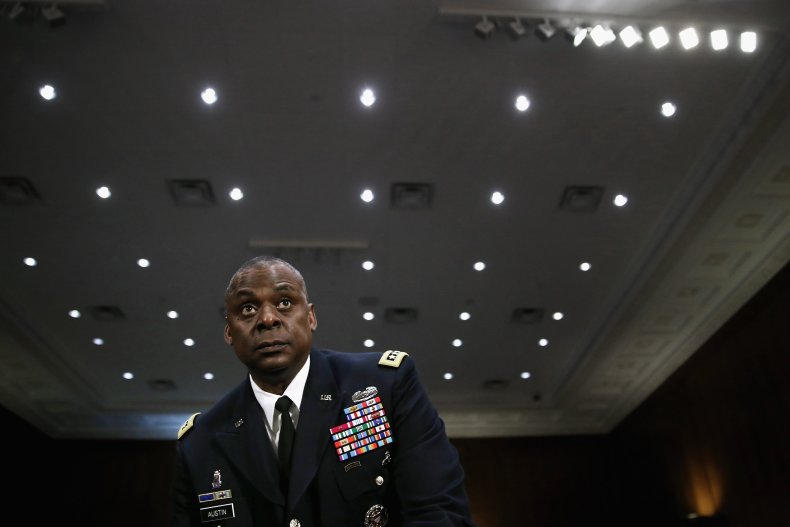 "I didn't for Mattis, and I don't think I will for [Austin]," said Sen. Jon Tester (D-Mon.). "I thought Mattis was a great secretary, and I think this guy is going to be a great secretary of defense. I just think that we ought to look at the rules."
Common Defense, a left-leaning coalition of veterans, labeled Austin's nomination a "grave, democracy-threatening mistake."
"In a democracy, civilian control of the military must be ironclad, or else we will descend further down the authoritarian path paved by Donald Trump," the grassroots organization said. "If generals are appointed to political roles, too many actively-serving generals will see themselves as politicians-in-waiting, rather than professionals with a duty to provide their best advice to the Commander-in-Chief elected by the people."
Rep. Elissa Slotkin (D-Mich.), a former CIA analyst, said choosing a recently retired general for a civilian oversight role "just feels off."
"[A]fter the last 4 years, civil-military relations at the Pentagon definitely need to be rebalanced," the first-term lawmaker wrote on Twitter. "Gen. Austin has had an incredible career––but I'll need to understand what he and the Biden Administration plan to do to address these concerns before I can vote for his waiver."
Several Democrats said they were undecided, but they highlighted the longstanding tradition and importance of appointing a civilian for the position that oversees the armed services. With a closely divided Congress, any cracks in support among Democrats could offer an easy route for Republicans to join them and deny Austin the required waiver.
One of the undecided Democrats is Sen. Bob Menendez (D-N.J.), who told Newsweek he was "open" to granting a waiver for Austin.
"I definitely think civilian control is one of the key elements of our history with our armed forces," Menendez said. "But by the same token, other than being in service, if there's someone who has a great depth of military experience but not necessarily in the service, is that much different?"
Others, such as Sen. Brian Schatz (D-Hawaii), suggested it would be hypocritical to extend a waiver to Mattis but not to Austin.
"Although this is becoming a trend—and I don't like it—it is difficult to imagine voting for a Mattis waiver and not an Austin waiver," Schatz said. "I think for everybody, it's going to be hard to justify doing it for one distinguished retired general officer and not another."
In 2017, the Senate approved the Mattis waiver 87-17 while the House voted 268-151. In the Senate, 16 Democrats and Sen. Bernie Sanders (I-Vt.) opposed.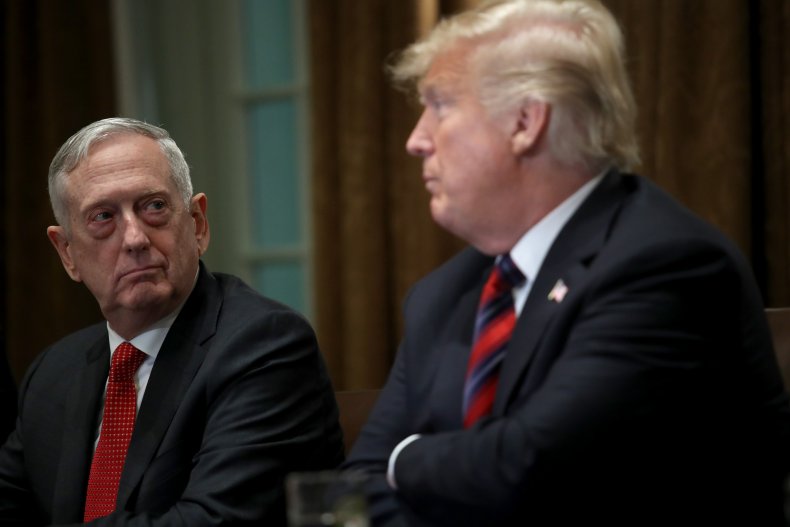 On Tuesday, Sanders twice dodged a question about an Austin waiver. Instead, the independent pivoted to talk about why another stimulus check should be included in any future coronavirus relief package.
Sen. Jack Reed (D-R.I.), the top Democrat on the Senate Armed Services Committee, vowed in 2017 to oppose any future waivers. He signaled Tuesday that he was open to the idea for Austin but did not give a definitive answer.
"It also comes down, ultimately, to the quality of the nominee," Reed told reporters. "But I think the preference would be for someone who's not recently retired."
Republicans appeared far less hesitant to grant Austin a waiver, something they fully backed for Mattis.
Senate Armed Services Committee Chairman Jim Inhofe (R-Okla.), for example, said he does not believe in the seven-year rule for any defense secretary nominee.
"I always support waivers, because I don't believe that we should have the seven years in there anyway," he said. For Austin "and really almost anyone else," Inhofe added, he would support a waiver.
"I've never thought we should have to do that," he said.
However, it was clear that at least some concern exists among Republicans.
"That's the exception—not the rule," noted Senate Majority Whip John Thune (R-S.D.). "We did that for Mattis... But again, I'm not ruling it in or ruling it out, it's just something we'll have to consider when the time comes."