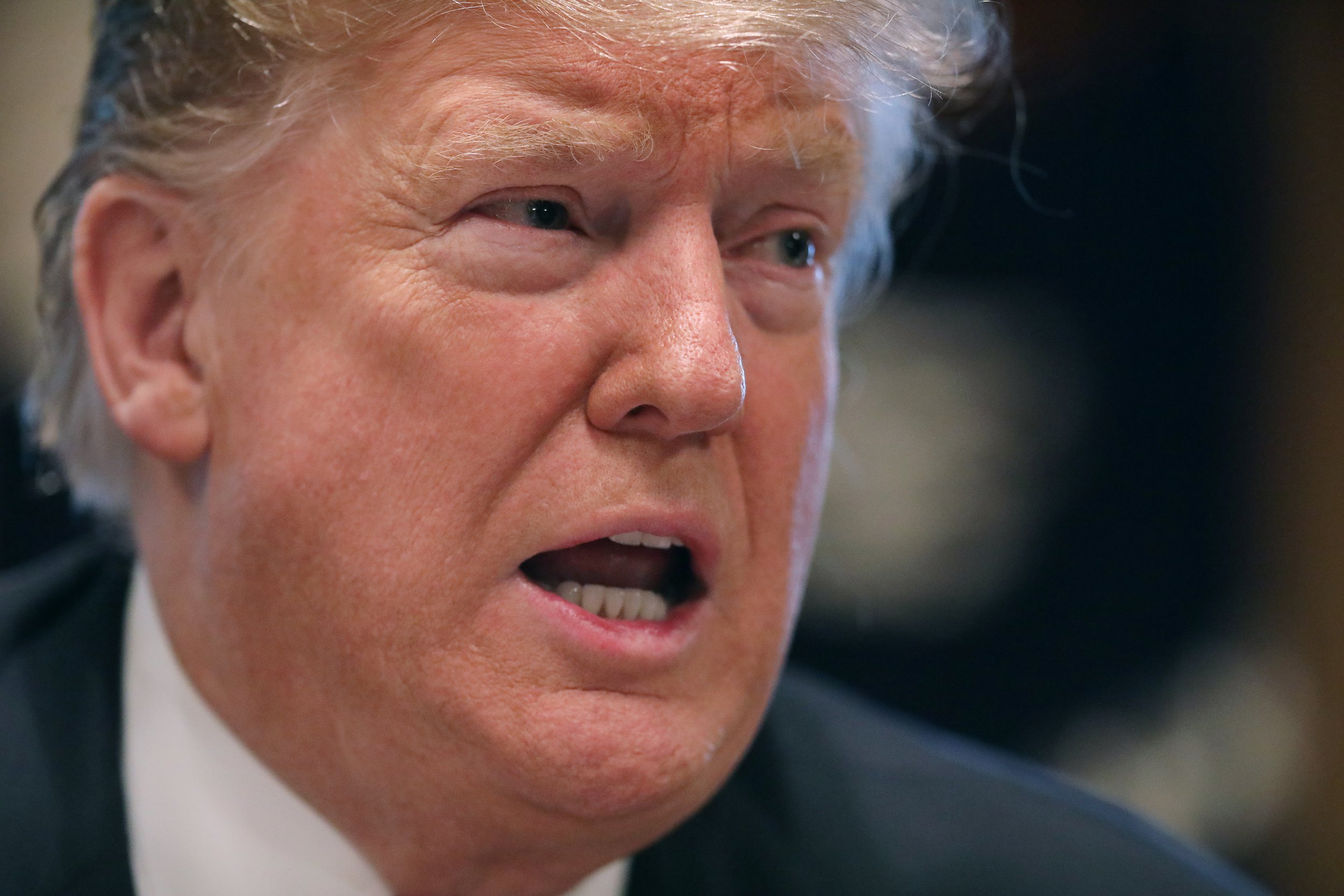 Democrats in the House of Representatives are planning to investigate President Trump's connections with Russia, homing in on money laundering, Axios reported on Wednesday. The media outlet noted that the investigation would "include multiple committees and dramatic public hearings, and could last into 2020."
A Democratic member of Congress reportedly briefed journalists on the plan, which already involves the House Intelligence Committee, the House Foreign Affairs Committee and the House Financial Services Committee.
One key distinction that an unnamed member of Congress told Axios was that they were adamant that nothing was off-limits, expressing concern that Trump "may have drawn a red line that the Department of Justice may be observing" in the investigation headed by special Counsel Robert Mueller. The Trump family finances—which the president has often urged should be off-limits in an investigation—are reportedly very much within the scope of the Democratic investigation in the House.
"If we didn't look at his business...we wouldn't know what we know now about his efforts to pursue what may have been the most lucrative deal of his life, the Trump Tower in Moscow—something the special counsel's office has said stood to earn the family hundreds of millions of dollars," the Congress member said, according to Axios.
The Mueller probe is, of course, ongoing. But Democrats in the House don't plan on letting Mueller have the "last word" on the investigation into the 2016 election, Axios reported, adding they plan to make good use of their subpoena power.
NBC News reported on Tuesday that a Senate investigation was nearing its end and had yet to unearth "direct evidence" of collusion between the Trump campaign and Russia. NBC reported that while Democrats and Republicans agreed there was no direct evidence, there was a divide along party lines about what to make of the many contacts between Trump and Russia.
"I'm not going to get into any conclusions I have," Democratic Senator Mark Warner, said to NBC News, later adding, "There's never been a campaign in American history...that people affiliated with the campaign had as many ties with Russia as the Trump campaign did."