Democrats Might Not Get Their Hands on Trump's Taxes in Time to Act
Democrats investigating former President Donald Trump's taxes got a major victory this week after the U.S. Supreme Court denied an effort to block the Internal Revenue Service from releasing them, allowing the years-long investigation into whether he dodged paying taxes or received questionable income dating to his run for president in 2016 to continue.
But it might be too late to matter by the time House investigators get their hands on the documents.
While the Treasury Department has not outlined a timeline for when it plans to release the returns—saying only in a statement that it plans to comply with lawmakers' request—Democrats have fewer than two months left in the House majority, and just 15 working days left on the congressional calendar.
Without a majority, Democrats won't be able to do much with the returns when they receive them. Not only will Democrats will have no say on committee agendas, but House Republicans are largely expected to withdraw the request when they take over in January.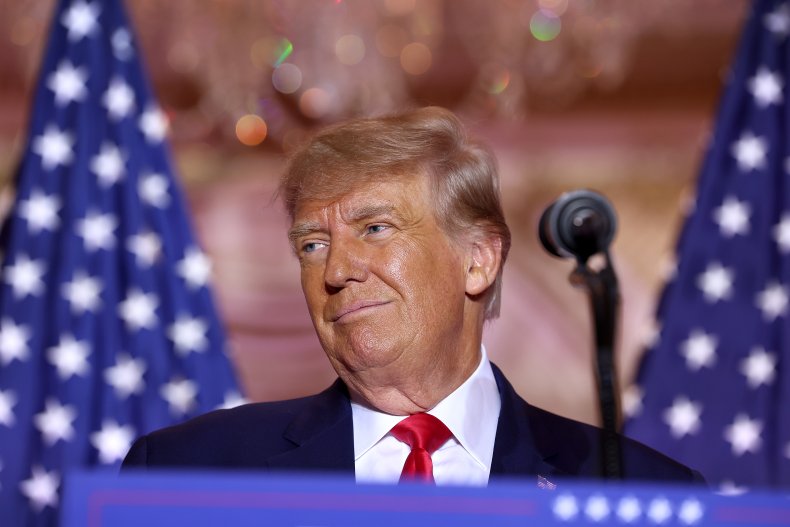 In a statement following the decision, Massachusetts Democratic Representative Richard E. Neal, who chairs the House Ways and Means Committee, said his committee would work to conduct oversight over whatever is found in the returns. However, the question is whether Democratic members—if they receive the returns prior to January—would unilaterally decide to release them.
Newsweek reached out to the House Ways and Means Committee for comment. An unnamed aide on the committee told the New York Times on Tuesday that no decision would be made until lawmakers receive the files and had an opportunity to review them.
It is also unclear how much time the House Ways and Means Committee would need to review the records and release an actionable report based on their contents. A November 10 legal brief by House counsel Douglas Letter suggested that any delay in the court taking action on the returns "would leave the committee and Congress as a whole little or no time to complete their legislative work during this Congress, which is quickly approaching its end."
A case against Trump in New York state by Democratic Attorney General Letitia James has already alleged years of fraud perpetuated by the Trump Organization in connection with a number of business deals using documents they already have at their disposal, including evidence suggesting a habitual overvaluation of myriad properties within his company's real estate portfolio.
Meanwhile, much about Trump's taxes are already known following the release of several New York Times investigations based on anonymously sourced copies of his tax returns, which suggested the use of numerous accounting tricks that allowed him to pay little to no taxes on millions of dollars of income.