Democrats Propose Raising Federal Deduction for State and Local Taxes to $72,500
Democrats in the U.S. House of Representatives have proposed lifting the federal deduction for state and local taxes (SALT) from $10,000 to $72,500 potentially through 2030, according to a draft of the bill released by the Rules Committee.
The SALT provision allows taxpayers to deduct certain taxes paid to state and local governments from their federal taxes. The $10,000 cap on these deductions was instituted as part of the 2017 Trump tax act.
Before the cap was introduced, the top 10 counties that claimed deductions were concentrated to California, Connecticut, New Jersey, and New York, the Tax Foundation reported. The Foundation writes that the deduction generally benefitted taxpayers in places like these four high-tax states, as it allowed these areas to raise their taxes without necessarily making their residents pay more taxes as a whole.
CBS reported that the proposed increase on the deduction cap is being pushed by moderate politicians who want to slip it into President Joe Biden's social safety net bill. Opponents of the measure said raising the deduction would serve as a tax cut for the wealthy.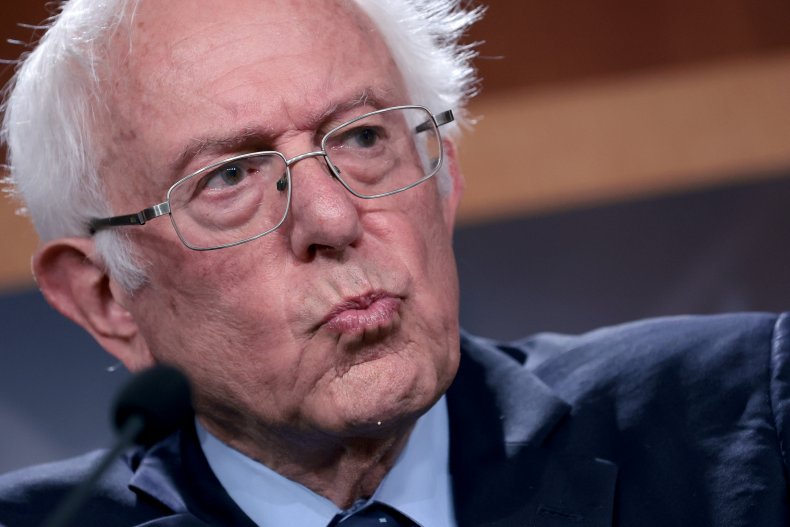 "At a time of massive income and wealth inequality, the last thing we should be doing is giving more tax breaks to the very rich," Senator Bernie Sanders, a Vermont Independent, said in a statement opposing the measure. "Democrats campaigned and won on an agenda that demands that the very wealthy finally pay their fair share, not one that gives them more tax breaks."
Sanders said he would be open to a compromise on this measure if the revision was aimed to protect the middle class in high-tax states, as he does not support the bill being used to offer "tax breaks for billionaires."
Biden's $1.75 trillion plan continues to serve as a divider among the Democratic party as progressives and moderates butt heads over the scope of the bill and the means through which it may be funded.
Despite Sander's stance, politicians who stand on his side of the political aisle came out in support of the measure. House Democrats Tom Suozzi of New York, Josh Gottheimer of New Jersey, and Mikie Sherrill also of New Jersey released a statement voicing their support of the cap increase.
"The cap on the SALT deduction remains a punishing blow to our home states of New York and New Jersey as we work to recover from the pandemic and get our economies on strong footing and our constituents back to work," they wrote. "Today's news is encouraging for a SALT cap repeal to be included in the final reconciliation package. We will continue to work with House and Senate leadership to ensure the cap on the SALT deduction is repealed. No SALT, no deal. No SALT, no dice."