'Demon Sperm' Doctor Promoted by Trump Says COVID Vaccine 'Luciferian,' Can Be Exorcised
A Texas doctor famous for promoting debunked treatments and making outlandish statements, including that disease is caused by "demon sperm," warned that the COVID vaccine is a harbinger of biblical end times, and the inoculation can be prayed away.
Dr. Stella Immanuel called the vaccine "Luciferian," saying that it can be expelled by invoking the name of Jesus. She made the claim during an appearance at the ReAwaken America Tour, a controversial right-wing event, posted to the Rumble video platform on Monday. It's not clear from which city she made the remarks.
"We cast this stuff out of people," she said. "If it's a devil, you got to come out at the mention of the name of Jesus. So the important thing is to repent. When you repent, (you) say you're sorry, God is able to forgive you, cleanse you, regenerate you."
A native of Cameroon, Immanuel drew headlines earlier in the pandemic for claiming that hydroxychloroquine is an effective treatment for COVID, which has not been approved by the Food and Drug Administration and has been debunked by multiple scientific studies. She went viral after then-President Donald Trump retweeted a video featuring Immanuel.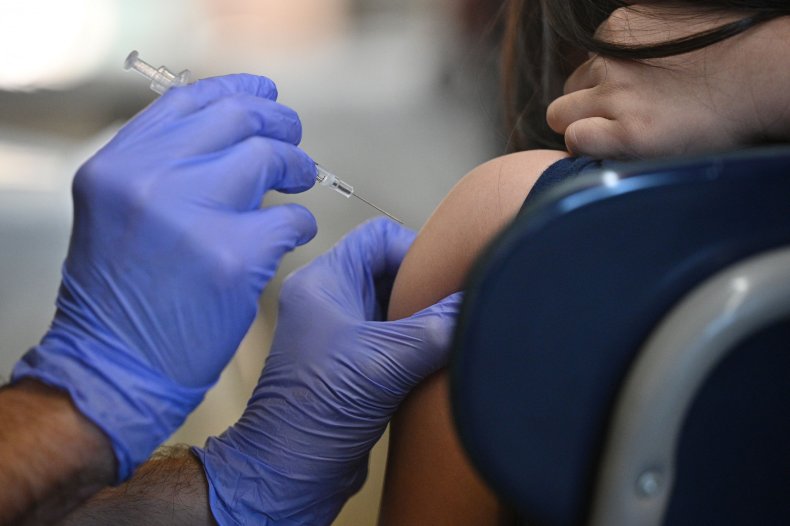 Based in Houston, where she runs a church next to her clinic, Immanuel has also attracted attention for other remarks. She has said she seeks to remove spirits and demons from her patients and attributed gynecological diseases from "demon sperm" transmitted during sex dreams with supernatural beings.
The ReAwaken America Tour has featured speakers who have advanced conspiracy theories and disparaged vaccines. It has also featured retired Lieutenant General Michael Flynn, who briefly served as Trump's national security adviser before having to resign for his communications with Russia's ambassador.
Immanuel told those in attendance that she took an extra dose of hydroxychloroquine in preparation for the event, saying "only treatment works." Telling the audience "there should be no reason for you to take the jab," she also noted noted that there are "a lot of reasons why people took the jab."
"Many have already succumbed and got this genetic modification for fear of death, losing their jobs, not being allowed to see their family members," Immanuel said during her speech.
She also said that in 2022, there are "going to be calamities like none of us has ever even able to comprehend."
"Why is this going to happen?" she said. "Because the Luciferians and the globalists are not going to stop doing what they want to do to take over the world and corrupt every human being and turn everyone to human 2.0 and take over the nations of the world at the end of the day. God is going to come and stop this."
The Texas Medical Board issued Immanuel a "corrective action" in October for prescribing hydroxychloroquine to a COVID patient without advising them of possible health complications associated with the treatment. The board fined Immanuel $500 and required her patients to review and sign consent documents for off-label treatments.
Immanuel reportedly obtained her medical degree from a Nigerian medical college.