'Final Proof That He Has Gone Mad': Danish Politicians Reject Trump's Interest in Buying Greenland
It may be unsurprising that if Donald Trump were to purchase an island, it would be the world's biggest, but even Greenland's politicians and locals have been caught off guard by the news their home is top of the U.S. president's real estate wish list.
The Wall Street Journal reported that Trump had been told by a guest at a dinner with associates that Denmark was struggling to pay the nearly $600 million annual subsidy it gives the island, which is part of its kingdom.
The guest suggested that Trump should buy it, to which the president reportedly replied: "What do you guys think about that? Do you think it would work?"
Some advisers backed the idea, believing it could leave a legacy similar to that of the U.S. acquisition of Alaska from Russia in 1867, the paper said, and that its vast natural resources make it an attractive proposition.
In addition, its location between the Atlantic and Arctic oceans means it is strategically important. Its Thule Air Base can detect potential intercontinental ballistic missile threats against North America.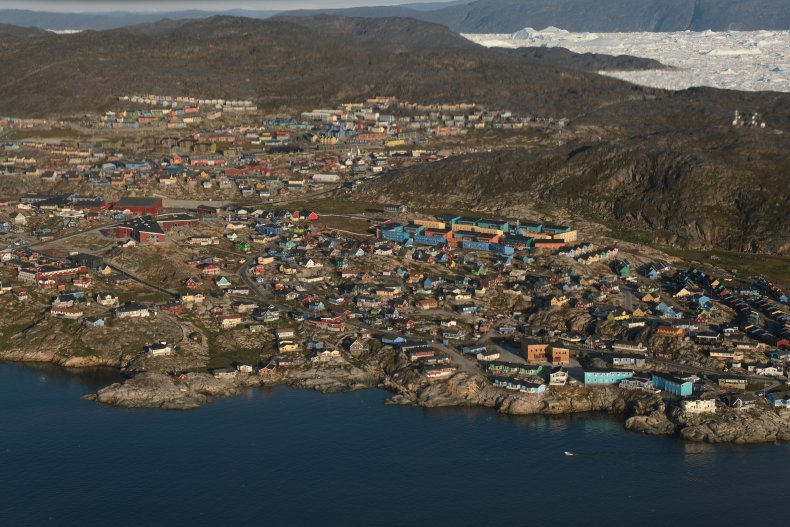 Those on the island, which is part of Denmark's empire, appear to have been taken aback by Trump's purported plans.
The Greenlandic politician, Aaja Chemnitz Larsen, who represents one of two seats for the island in Denmark's parliament, tweeted in Danish: "No thanks to Trump buying Greenland!
"On the contrary, a better and more equal partnership with Denmark should be the way forward for a stronger free Greenland for the future," Larsen added.
Soren Espersen, foreign affairs spokesman for the Danish People's Party, told the broadcaster DR: "If he is truly contemplating this, then this is final proof, that he has gone mad.
"The thought of Denmark selling 50,000 citizens to the United States is completely ridiculous," he added, according to The Independent.
The former prime minister Lars Lokke Rasmussen tweeted: "It has to be an April Fool's joke ... Totally out of season!"
The singer, Bette Midler, tweeted to her 1.7 million followers: "Trump wants to buy Greenland? Let's make him find it on a map first." The news also spawned the meme on Twitter of a building with Trump's name on it in the middle of the island's desolate landscape.
However the idea has also been entertained by other American leaders. President Harry Truman allegedly tried to buy Greenland in 1946, and in 1867, Secretary of State William Seward also showed interest in purchasing the island, according to CNN.
With a population of about 56,000, Greenland is an autonomous part of the Kingdom of Denmark. Its government in the capital Nuuk handles most domestic matters while Copenhagen deals with foreign and security policy.