Sleeping Too Little or Too Much Could Raise Risk of Dementia and Early Death, Says New Study
Scientists have found a link between sleeping too much or too little and developing dementia.
Growing evidence suggests the amount people sleep can affect their mortality rate and the risk of developing cognitive disorders such as dementia. A team of researchers at Kyushu University in Japan wanted to explore the apparent connection between these factors.
Their study involved 1,517 elderly people without dementia in a Japanese community. The individuals were part of a group screened for dementia prospectively in the decade following 2002. Of the total participants, 294 developed dementia, and 282 died.
The individuals were asked to report how long they slept, and were categorized into five groups. Those who slept for fewer than five hours; between five and 6.9; seven to 7.9; eight to 9.9; and over 10.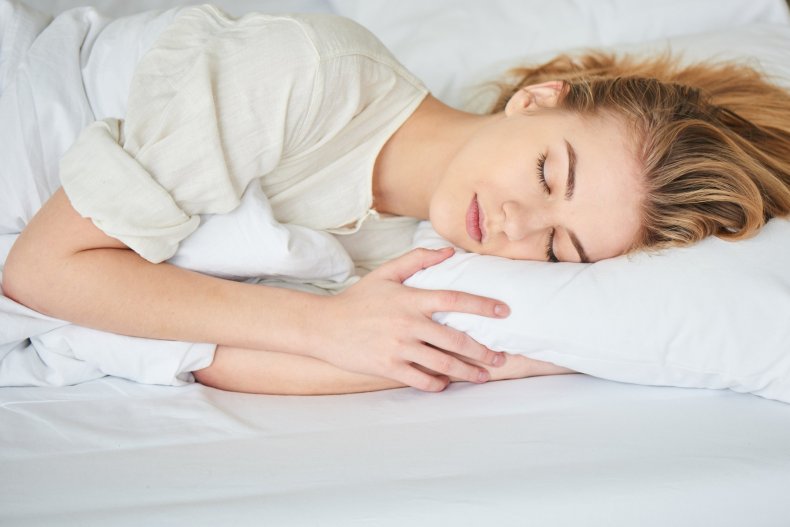 The risk of dementia and early mortality was "significantly greater" in those who slept fewer than five hours or more than 10 hours, compared to those who sleep between five to 6.9 hours. Participants who used sleeping pills, regardless of how long they slept, had a higher risk of death or dementia than those who didn't and slept between five to 6.9 hours. The risks remained when the data was adjusted to take into account the age and sex of the participants.
But the risk was lower in individuals who were physically active. High physical activity was defined in the study as "engaging in moderate- to vigorous-intensity physical activity at work or regular exercise."
The authors concluded that given the benefits of physical activity for a good night's sleep, their findings indicate that not only sleeping for the correct amount of type but adopting behaviors like exercising "may be an effective strategy for preventing dementia and premature death in elderly adults."
Last month, a new study involving around 500 adults with dementia found that moderate- to high-intensity exercise does not, on its own, ease the symptoms of the condition.
Professor Sarah Lamb, lead author of the study, published in The British Medical Journal, told The Guardian at the time she was "disappointed" but not surprised by the findings, as dementia is a "difficult problem to fix."
"We don't want to alarm members of the public with dementia and their families. We used a very specialized exercise program. We know that gentle exercise is good for you. We don't want people to stop what they are doing," she said.
Dr. James Pickett, head of research at U.K.-based charity the Alzheimer's Society, told Newsweek: "Most people with dementia find that a poor night's sleep affects their ability to think the following day. This is a short-term effect. What we don't know is if recurrent poor sleep over a longer period of time increases our risk of dementia."
He explained this new research implies there might be an ideal number of hours of sleep to prevent dementia, but other emerging research suggests that quality of sleep might be more important than the quantity.
Dr. Pickett added: "In fact, our researchers at the U.K. Dementia Research Institute are looking at this relationship, delving not only into the importance of quality versus quantity of shut-eye, but also what happens in our brains when we get a good night's rest."
This piece has been updated with comments from Dr. James Pickett.