A Year After Derek Chauvin's Conviction: What Has Happened Since?
Former Minneapolis police officer Derek Chauvin, who murdered George Floyd, was sentenced to 22 years and six months for second-degree murder in 2021.
This landmark case ended one chapter that pushed the issue of race and the police into the international spotlight.
The June 2021 sentence issued by the Hennepin county judge Peter Cahill, was a decade-long increase to the State's recommended sentencing guidance for second-degree murder.
Prosecutors successfully argued Derek Chauvin should face harsher sentencing because of a wide range of aggravating factors.
So, approximately one year on from Derek Chauvin's conviction, what has happened since?
Dr. Richard M. Cooper, Co-Coordinator of African and African American Studies at Widener University, believes very little of substance has taken place since the murder.
He told Newsweek: "The most telling legacy of the loss of George Floyd is expressed cogently by his then seven-year-old daughter Gianna when she was asked a series of questions at the sentencing hearing.
"The initial question posed to the court is: "What do you miss most about your Daddy?"
In the NBC footage, the girl is seen addressing the court via video link: "Well, I asked about him all of the time. And that's kind of it. ... I am asking how did my Dad get hurt?"
Dr. Cooper said: "Someday in the not-too-distant future, when Gianna reaches adolescence, her mother will attempt to explain to her the systematic murdering of Black men and women at the hands of the police throughout this country.
"She will be explained the history of systematic racism and oppression, and she will see and listen to herself utter these words about missing her Daddy.
"And years later it will still not make sense to her and in all likelihood it will continue.
"She may likely ask, When will Black Lives Matter? Killing my Daddy does did not make any sense to me."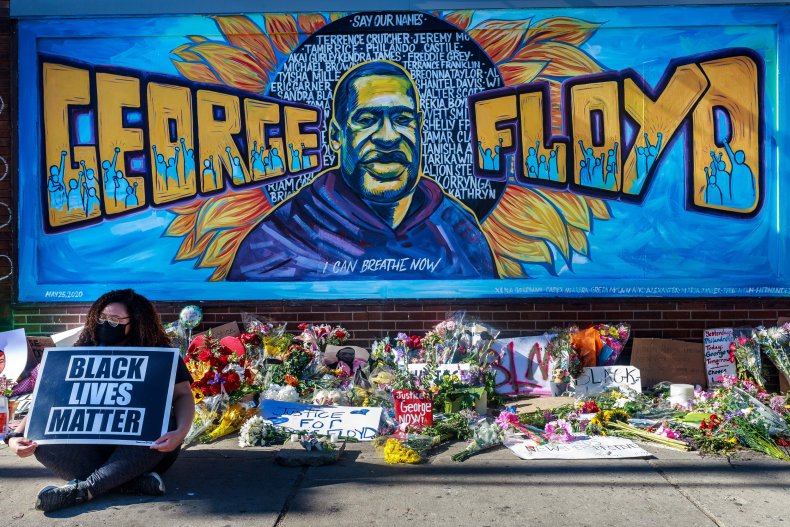 "The greatest impacts of such systematic and historical murders of Black people are chronicled in enslavement, lynching, Jim Crow systematic oppression and continue in various forms today.
"We still seek justice and equality in America. And many live with the hope of that possibly one day."
Civil rights attorney Benjamin Crump, representing the Floyd family, and other victims of police violence, described the punishment as a "historic sentence [that] brings the Floyd family and our nation one step closer to healing by delivering closure and accountability."
And George Floyd's sister Bridgett Floyd added in a statement in June 2021: "The sentence handed down today to the Minneapolis police officer who killed my brother George Floyd shows that matters of police brutality are finally being taken seriously.
"However, we have a long way to go and many changes to make before Black and brown people finally feel like they are being treated fairly and humanely by law enforcement in this country."
The State of Minnesota's "good behavior" law, could mean Derek Chauvin may only serve two-thirds of the sentence in prison, with the remainder issued under licensed release.