Derek Chauvin Judge Unfairly Blocked Evidence From Drug Dealer Morries Hall, Motion Says
Derek Chauvin's attorney Eric Nelson argued that Judge Peter Cahill unfairly blocked evidence from drug dealer Morries Hall in a motion for a new trial filed on Tuesday.
On April 20, the ex-Minneapolis police officer was convicted of second degree unintentional murder, second degree manslaughter and third degree murder for killing George Floyd.
The motion cites several grounds for a new trial, including "the interests of justice; abuse of discretion that deprived the Defendant of a fair trial; prosecutorial and jury misconduct; errors of law at trial; and a verdict that is contrary to law."
"The Court abused its discretion and violated Mr. Chauvin's right under the Confrontation Clause when it failed to order Morries Hall to testify, or in the alternative, to admit into evidence Mr. Hall's statements to law enforcement regarding his interactions with George Floyd and presence at the May 25, 2020 incident," Nelson wrote in the motion.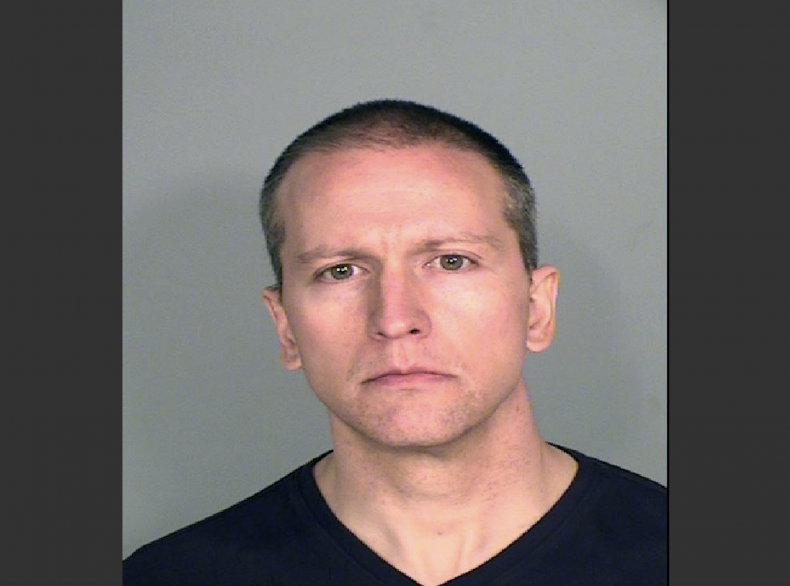 Hall, 42, who has several felony cases in Hennepin County and Redwood County, is a suspected drug dealer and was in the SUV with Floyd the night of his death. He's currently facing a slew of personal criminal charges, including second degree sex trafficking, promoting prostitution, controlled substance crimes and solicitation.
Nelson argues that Hall provided Floyd with drugs that caused his death.
During Chauvin's trial last month, Nelson attempted to call Hall to testify in an apparent effort to discredit Floyd for his alleged drug use. Hall refused, telling the judge "I'm fearful of criminal charges going forward."
Adrienne Cousins, Hall's lawyer, said in court that any line of questioning could expose Hall to criminal liability, including third-degree murder charges.
"There's an allegation here that Mr. Floyd ingested a controlled substance as police were removing him from the car—a car, by the way, that has been searched twice and, to my understanding, drugs have been found in that car twice," she said.
Cahill agreed with Cousins' assessment.
The court also heard arguments over whether the jury should be made aware of a police interview with Hall, which took place days after Floyd's death. Prosecutors said that Hall gave incriminating statements to authorities during the interview.
Nelson told Cahill that Hall's statements describe what he and Floyd had been doing in the vehicle before police entered the scene.
"He describes they had to shake Mr. Floyd awake many times," the lawyer said. "He freely answered the agents' questions about where he and Mr. Floyd spent the day, what their behaviors were, where they went and specifically how he appeared physically, his demeanor."
Assistant Attorney General Matthew Frank said Hall denied supplying Floyd with drugs on the day of his death, but warned that his statement "is self-serving and unreliable."
Cahill declined to allow Nelson's request to present testimony surrounding Hall's statement to the jury or investigators, citing hearsay rules which state that evidence must be deemed trustworthy.
Newsweek reached out to Nelson for further comment. This story will be updated with any response.