Derek Chauvin Will Still be Eligible to Keep His Pension Despite Guilty Verdict
Former police officer Derek Chauvin will still be eligible to keep his pension despite Tuesday's guilty verdict.
Although Chauvin was fired from the police department and has been convicted of second-degree murder in the death of George Floyd, the Minnesota Public Employees Retirement Association confirmed to Newsweek that he would remain eligible for those benefits.
"Regardless of the outcome today, Derek Chauvin remains eligible for a pension. He is eligible to commence a monthly benefit reduced for early retirement at age 50 or an unreduced benefit at age 55," spokesperson Doug Anderson wrote in an email.
Chauvin turned 45-years-old last month.
According to an analysis of police payroll, salary and contract information from CNN, Chauvin could receive more than $1 million in pension benefits, which are partially funded by taxpayers, during his retirement years. The former police officer will qualify to receive what could amount to $50,000 a year in state pension payments.
Although some state laws allow for the forfeiture of pensions for employees that are convicted of felonies related to their work, laws in Minnesota do not require such relinquishments.
In Minnesota, employees, whether terminated voluntarily or for cause, remain entitled to future benefits unless they choose to forfeit their future benefits to receive a refund of all their contributions made during their employment. If they chose to get a refund, they will not receive any benefit that has been funded by the employer. There is an exception to pension members in the case of death.
"PERA administers the plan in accordance with Minnesota Statutes. Neither our Board nor our staff have the discretion to increase, decrease, deny or revoke benefits," Anderson wrote. "Any changes to current law would need to be done through the legislative process."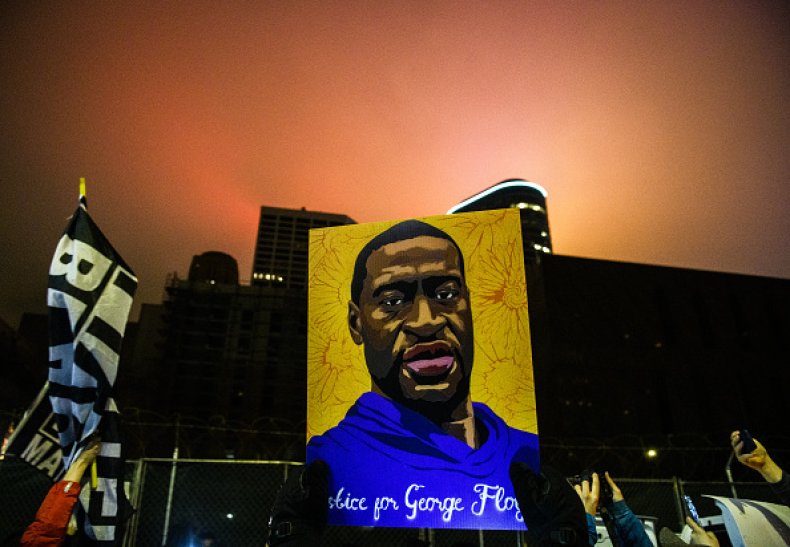 These pensions are extremely difficult to take away from workers who have been guaranteed benefits in their employment contracts, and police unions have fought hard to protect these pensions, which are funded by a combination of taxpayers, workers and investment returns.
Less than half of states have laws that allow for pensions to be taken away from police who have been convicted of a felony. Some states allow for pensions to be taken away for specific crimes like sexual crimes, but not for the conviction of an officer using excessive force.
On Tuesday, the jury in the Chauvin trial found the former officer guilty on all three counts of unintentional second-degree murder, third-degree murder and second-degree manslaughter.
The lawyer of Floyd's daughter, Gianna, and Gianna's mother, Roxie Washington, has previously called for changes to police pension laws.
"Pensions are one of the leading reasons officers are not concerned about being terminated. It's one of the root causes in some of the most horrific cases we see," attorney Chris Stewart said in a June 2020 statement. "The laws must change regarding pensions. If an officer is fired or arrested, they must either lose their pension entirely or have it reduced substantially."