Is Dereliction of Duty a Crime? Jan. 6 Panel Homes In on Trump
The House committee investigating the January 6, 2021, Capitol riot will return to prime time on Thursday, and the panel is expected to sum up its case against former President Donald Trump by focusing on allegations of dereliction of duty.
Democratic Representative Elaine Luria and Republican Representative Adam Kinzinger—both military veterans—will lead the ninth hearing and deliver the closing arguments accusing the former commander in chief of the military offense.
Under United States Code Title 10, Section 892, Article 92—which applies to all branches of the U.S. military—dereliction of duty is a specific offense whereby a service member "violates or fails to obey any lawful general order or regulation" or incapacitates themselves, or derelicts themselves, in a manner that prevents them from performing their duties.
Should an individual be charged and convicted of dereliction of duty, they are subject to any punishment directed by a court-martial.
The January 6 commission plans to make the case that Trump committed such an offense by not calling off the protesters at the Capitol. To do so, the panel will home in on the 187 minutes between the time rioters descended onto the Capitol and when Trump issued a public response to the attack.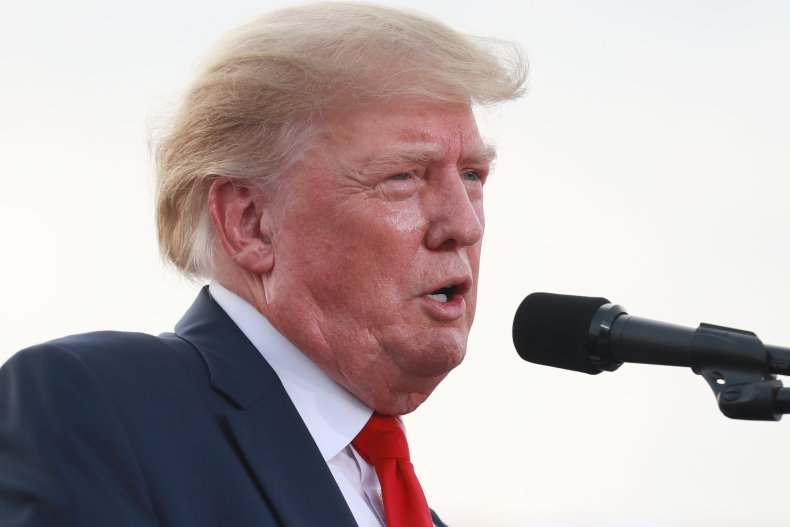 "The captain of a ship cannot sit there and watch the ship burned to the waterline and not do anything to stop it," Luria told The New York Times in an interview previewing Thursday's hearing. "And that's exactly what he did."
The panel will call two former White House officials to testify just that, and ask them to describe Trump's behavior in the West Wing while he watched his supporters breach the Capitol in an effort to overturn the results of the presidential election.
"We have accounts from people who observed him," Luria said. "There was no concern, anger, distress. He wasn't upset by it."
Former deputy national security adviser Matthew Pottinger and former deputy White House press secretary Sarah Matthews are both expected to serve as witnesses on Thursday.
"These were people who believed in the work of administration, yet, on this day, when faced with the circumstances, the president's inaction, and some of the statements he made, they decided they were done, they were going to resign," Luria was quoted by the Times. "That is very powerful when you heard from them directly."
The Washington Post reported that the committee will also play outtakes from Trump's January 7, 2021, video remarks in which he struggled to condemn the violence.