DeSantis' Anti-Mask Expert Asked in Court, 'What's an Acceptable Death Rate for Children?'
Florida Governor Ron DeSantis's COVID-19 expert Jay Bhattacharya was asked in a trial about school mask mandates, "What would be an acceptable death rate for children?"
The question came from Charles Gallagher, a lawyer representing parents from 12 Florida school districts. The parents are suing DeSantis over his June 30 order banning mask mandates in schools.
The parents argue that DeSantis's ban violated the state constitution, which guarantees a "safe" public school system supervised by school boards, and not the governor. DeSantis' order potentially endangers the lives of their kids and family members as well, the parents said.
The Republican governor and his lawyers have said that he has the authority to issue his ban under the Parents' Bill of Rights. Passed last spring, the state law gives parents the right to make medical decisions for their kids.
During the trial, Gallagher told Bhattacharya about the recent uptick of COVID-19 cases in the state and the recent coronavirus-related deaths of 11 children under the age of 16, Florida Phoenix reported. Bhattacharya said he hadn't heard of the children's deaths.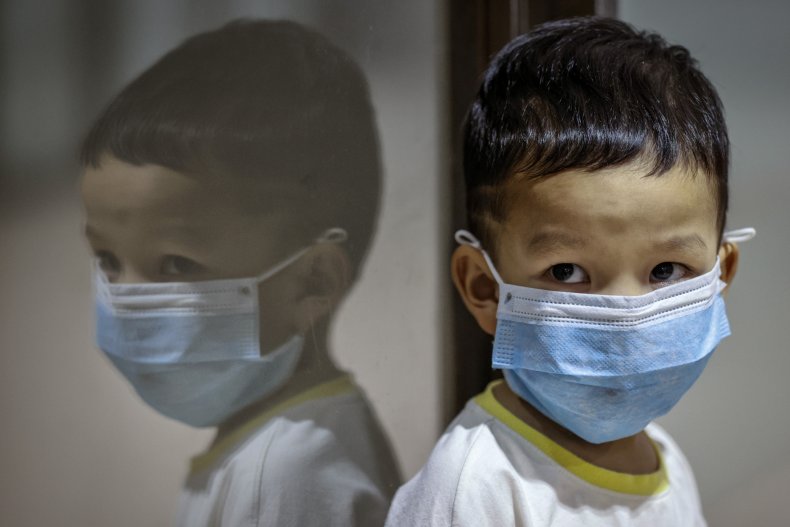 "What would be an acceptable death rate for children?" Gallagher asked Bhattacharya.
Bhattacharya responded, "I reject the premise of the question. The question is not what's an acceptable death rate. The question is: What are the trade-offs?"
Gallagher complained to the presiding judge that Bhattacharya hadn't answered the question. However, the judge allowed Bhattacharya to answer as he wished. The judge had said earlier in the trial that because it had no jury, he'd give witnesses greater flexibility for answering questions under cross-examination.
"I don't think it's right to say, 'What's the right, acceptable number of deaths?' I mean, compared to what?" Bhattacharya continued. Earlier in the trial, Bhattacharya said that masks can cause "considerable harm" to children that can "last a lifetime."
In a July op-ed for The Orange County Register, Bhattacharya called the benefits of masks on children "infinitesimally small" and claimed they are "disruptive to learning and communicating in classrooms." He also said the facial coverings reduce a child's ability to learn "nonverbal communication" as well as disrupt their emotional bonding with teachers.
"Overall, it is likely that masking exacerbates the chances that a child will experience anxiety and depression, which are already at pandemic levels themselves," he wrote.
In a statement to Newsweek, DeSantis' Press Secretary Christina Pushaw called Gallagher's question "unfair, dishonestly framed [and] emotionally manipulative." She said that no one would ask federal leaders about banning swimming pools or cars even though both kill more children than COVID-19.
"The U.K., Ireland, all of Scandinavia, France, the Netherlands, and Switzerland do not force children to wear masks in classrooms. Are these countries somehow "anti-science"? I don't think so," Pushaw wrote. By all accounts, their health authorities have evaluated the evidence and found no basis to believe that forced-masking schoolchildren has any benefit – and the potential risks aren't fully understood."
DeSantis has repeatedly cited Bhattacharya while defending his own statewide COVID-19 policies and his opposition to a second lockdown. In turn, Bhattacharya, a professor at Stanford University Medical School, has praised DeSantis for his response to the pandemic.
So far, 10 Florida school boards have defied DeSantis' mask ban by instating their own mandatory mask policies. The state's Board of Education has threatened to withhold pay from superintendents and school boards that don't abide by the governor's ban.
The presiding judge, Leon County Circuit Judge John Cooper, has said he will issue his ruling on Friday morning.
Update (8/26/2021, 8:21 p.m.): This article has been updated to include a statement from the DeSantis' office.