DeSantis Appeals Ruling on School Mask Mandate Ban, Says Parents Should Be Able to Opt-Out
Florida Governor Ron DeSantis has issued an appeal regarding a judge's ruling pertaining to DeSantis using his authority to ban mask mandates in Florida school districts.
Thursday's appeal comes after Leon County Circuit Judge John C. Cooper ruled in favor of the school districts on August 27 which gave Florida's 67 school boards the power to enforce a student mask mandate without parental approval.
On Monday, DeSantis spoke to the media regarding judge Cooper's decision. DeSantis stated that forcing students to wear a mask violates Florida's Parents' Bill of Rights.
He stated that in order for a school to mandate mask-wearing, officials must allow parents to "opt-out," if they feel as though wearing a mask isn't in the best interest of their child.
"Ultimately, we are just trying to stand with the parents," DeSantis said. "We think it's important that they are given the ability to opt-out."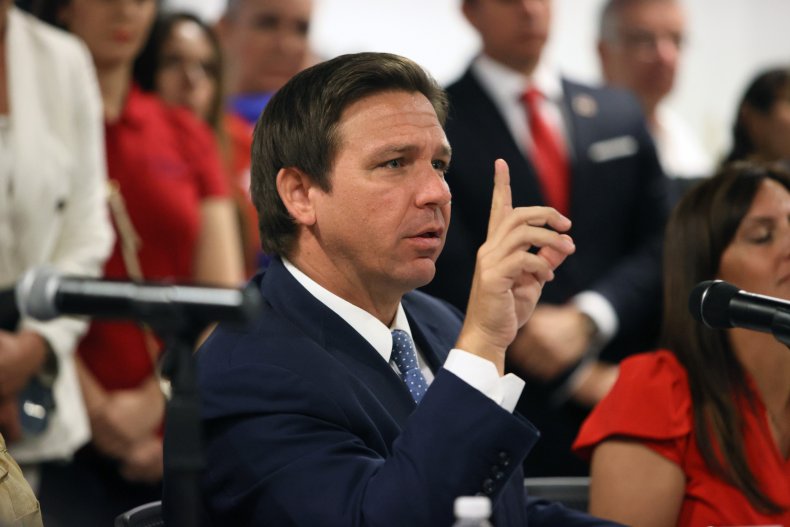 On August 27, said that DeSantis planned to appeal and fight Cooper's ruling shortly after it was issued.
"This decision conflicts with basic and established rights of parents to make private health care and education decisions for children," Jared Ochs, director of communications for Florida's Education Department, said in a statement. "We will continue to fight to make sure every child has access to education."
DeSantis also stated that he believes "a lot of parents" are more worried about their kids succeeding in school rather than wearing a mask. He also acknowledged that the rise of Delta variant causes in Florida is due to increased testing which allows for more reports of asymptomatic or mild cases.
When DeSantis was questioned about the possibility that students could get COVID-19 and pass it to their parents, DeSantis stated that normally the reverse is what happens, and if parents are worried, then they should require their child to wear a mask.
DeSantis' decision-making regarding mask mandates in the state of Florida has caused his approval rating to drop amid an increase in new COVID-19 cases.
Among all voters, 48 percent approve of DeSantis' job performance while 48 percent disapprove, according to a recent poll from the market research company Morning Consult. His approval rating fell 6 percent while his disapproval rating increased 8 percent among all voters since July 1.
The poll surveyed 2,904 registered voters in Florida. The survey's results contain a margin of error of plus or minus 1 to 2 percentage points.
The 2nd Judicial Circuit Court of Florida declined Newsweek's request for further comments.