DeSantis Mulls Using Florida's Stock to Pressure Twitter on Elon Musk
Florida Governor Ron DeSantis says the state may get involved in billionaire Elon Musk's attempt to buy Twitter.
DeSantis, during a Tuesday press conference for the signing of a bill designed to improve accountability for higher education in the state, made the comments that Florida may pursue some type of action when it comes to Musk's attempt to buy the social media site. This comes after Musk offered to buy 100 percent of the popular platform, offering more than $40 billion. However, in response to Musk's offer, Twitter adopted the "poison pill."
After signing the bill into law, DeSantis, without being prompted, brought up Musk's attempt to buy the platform. He mentioned that the State of Florida, through their pension system, does own shares of the tech company and indicated some moves from the state against Twitter may be forthcoming.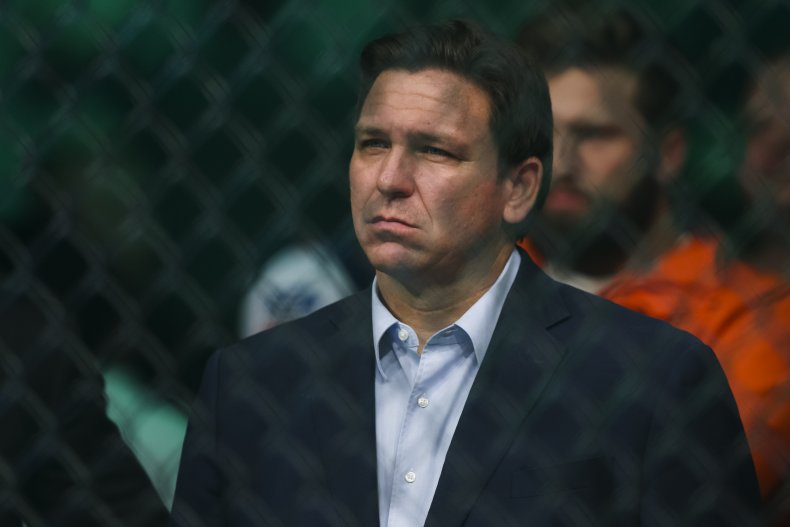 "I can just tell you, the State of Florida, in our pension system, we have shares of Twitter. I didn't buy it, we have people that run the fund. Nevertheless, it hasn't exactly been great on returns on investment. It's been pretty stagnant for many, many years. So, nevertheless, to me, I think that's probably an injury to the fund. We're going to be looking at ways that the State of Florida can potentially be holding these Twitter board of directors accountable for breaching their fiduciary duties. So stay tuned on that," DeSantis said.
During the press conference, he also accused Twitter of censoring voices, including the New York Post and the Babylon Bee.
"They were censoring accounts like the 'Babylon Bee,' which is a satirical site. But they don't like it because, you know, it's satire but it cuts and they don't like when people are effective like that. And so you saw how it had been really used to control the narrative, not to give the ability of people to speak their mind. They advertise themselves as being a platform dedicated to the free expression of ideas and yet, you know when you have a New York Post article about Hunter Biden, what do they do? They take it down. They lock the New York Post's account," DeSantis said.
The governor of Florida also said Musk, with his massive offer to purchase the company, is attempting to bring about free speech on the platform, something DeSantis says big tech does not appreciate. Their rejection, the governor says, is also based on the fact that they "can't control" Musk.
"I don't think that was a rejection based on financial concerns or business judgment. They rejected it because they know they can't control Elon Musk. They know that he will not accept the narrative and that their little play toy of Twitter, it would not be used to enforce orthodoxy and to basically prop up the regime and these failed legacy media outlets. And so that's why they did it. It was not, in my judgment, because it wasn't a good business deal," he said.
In response to a question about Twitter, Musk, and whether the state would consider selling their shares of Twitter stock following their actions to Musk's offer, DeSantis pushed back on that idea.
"But I think certainly, in the near term, the fact that they did have this in the pension fund, that gives us the ability to potentially to get some relief. And that's the thing, when you're in a situation like this, if the board is acting in ways that is breaching their fiduciary duty for reasons of power or politics and basically serve as a suppression arm of the government, well then you're in a situation where you need some accountability there. Because first of all, that's not free-market capitalism when you have that, OK," he said.
When asked for further comment on DeSantis' statement regarding Twitter, his office stated they had nothing more to add and pointed to the comments the governor made during Tuesday's press conference.
Newsweek reached out to Twitter for comment.