Putin's Popularity Is Quietly Dropping, Despite World Cup: State Pollsters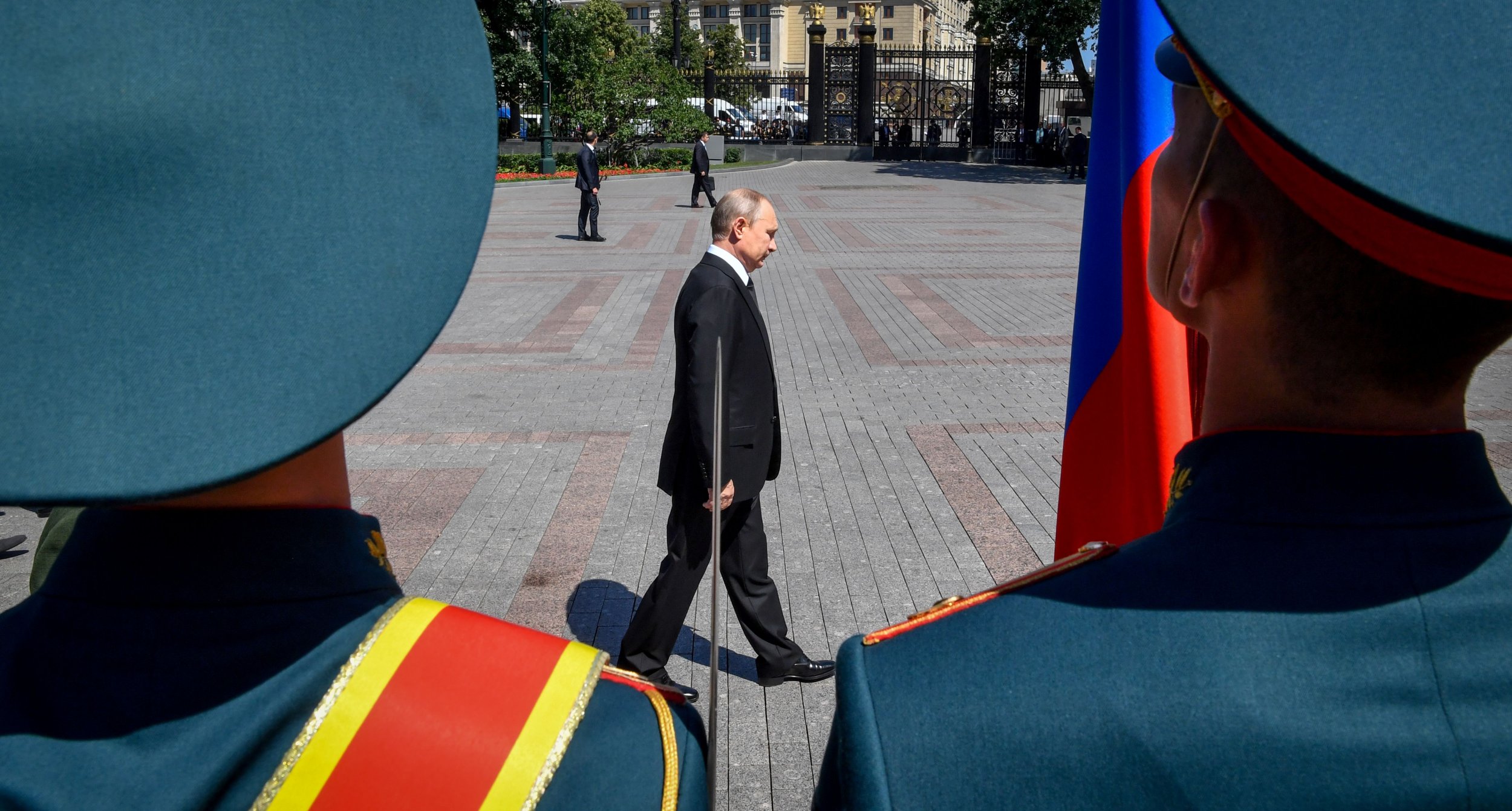 Russian President Vladimir Putin's popularity is dipping and Russians' dissatisfaction is slowly building, despite the feel good factor of the World Cup, state pollsters show.
Putin has enjoyed record high approval since 2014, when his government's annexation of Crimea, supported by an information campaign to present the Kremlin as combatting Western encirclement, drummed up patriotic fervour. His popularity has remained high since and he easily won this year's presidential election. Persistent economic problems, faltering social services and corruption have dented the approval for all senior officials but him, until now.
Putin's approval rating, consistently higher than that of any other Russian official, has now experienced a drop in four consecutive weeks since last month. It dropped from 79 percent to 72 percent, while dissatisfaction has ticked up from 13 percent to 18 percent, state pollster WCIOM reported. Another state pollster, FOM, published more damning figures, showing this month only 54 percent of Russians would vote for Putin if the elections were this Sunday. This is down from 62 percent earlier this month, marking the first time since 2014 that this figure has dropped below 60 percent.
The less popular Russian cabinet and Prime Minister Dmitry Medvedev, both of which Putin appoints, have also experienced slight popularity drops.
A possible reason for the downward trend for Russian officials is that the first major policy of the Russian government in Putin's fourth term will be to raise the retirement age. The unpopular move will increase retirement ages for men and women to 65 and 63 from 60 and 55, respectively.
The numbers also mirror a trend in Russia's pre-eminent independent pollster the Levada Center, which has recorded only two drops in Putin's popularity below 80 percent since the annexation of Crimea. Both have come this year, in February and May.
Aware of Russia's endemic economic problems, Putin has made bold promises for his new term such as halving poverty. However his large public addresses have coupled pledges of economic recovery and domestic improvements with sustained and expensive military posturing in what appears to be a sustained political estrangement with the West.