DeviantArt Faces Backlash After Announcing New AI Art Tool
DeviantArt, an American online artists' community, has been getting backlash on social media after it said Friday it's launching an artificial intelligence generator that will allow AI systems to generate art by using works by artists on the platform.
DreamUp, the new AI art tool, is meant to push for "safe and fair" AI image generation for creators on the platform, Endgadget reported. The idea behind AI art is that artists' works could be used to train AI systems and models to generate styles and pieces without the artists' permission or knowledge. Notably, DeviantArt is providing an option that would allow its users to keep their artwork from being used for development purposes by AI systems.
"AI technology for creation is a powerful force we can't ignore," CEO Moti Levy told TechCrunch. "It would be impossible for DeviantArt to try to block or censor this art technology."
"We see so many instances where AI tools help artists' creativity, allowing them to express themselves in ways they could not in the past," Levy continued. "That said, we believe we have a responsibility to all creators. To support AI art, we must also implement fair tools and add protections in this domain."
DeviantArt's AI art tools will "learn" to create new images from text prompts by "training" with many existing images on the platform, according to TechCrunch. At the same time, DeviantArt is offering protection to users by relying on HTML tags to prevent software robots from downloading those images for training sets.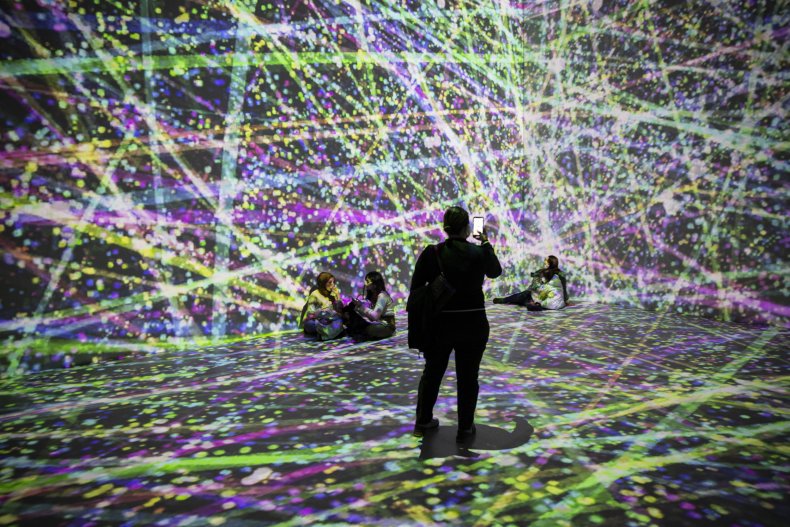 "Declare whether your art is authorized or unauthorized for inclusion in third-party datasets used to train AI models. We're calling on other creator platforms to adopt this approach, giving artists more control over non-human usage," DeviantArt said in a Twitter thread.
It added that there is an option to "apply to opt your name out of DreamUp prompts." Users will be required to fill out a Google form to do this.
Still, some social media users have expressed discontent with DeviantArt's move, since the company will allow AI to use artists' works by default and the only way to prevent this is to manually opt out.
"DeviantArt has decided your artwork there is fair game to be used in their new AI generator by default. You have to go to an obscure form to opt-out and requires 10 days to be reviewed," Twitter user RJ Palmer wrote.
User Kylee the Sadist tweeted: "Fellow artists: Deviantart isn't only allowing AI to use your art by default, but you ALSO have to submit a form to opt out of it. BEFORE YOU DELETE YOUR ACCOUNT, if you planned to do so, I suggest you use Redact to mass delete your posts."
Another Twitter user, Irish Menace, wrote: "Heads up, DeviantArt turned heel and as far as i can tell all of your existing deviations will have to be manually opted out of AI data sets. YOU ARE OPTED IN AT DEFAULT. Extremely scummy move."
Artists who choose to opt out from allowing AI tools to develop systems will have "noai" and "noimageai" directives added to the HTML page associated with their artworks, according to TechCrunch.
One Twitter user, Cuteosphere, expressed concern about having to opt out manually.
"The thing that gets me about this is: the deviantart gallery of my friend who committed suicide is still there to this day. They can't opt out of having their art scraped by AI, they're dead. It feels ghoulish to me. It makes me wonder how many other galleries are the same," the user wrote.
Newsweek reached out to DeviantArt for comment.