What Is the Reverse AI Filter Trend on TikTok and How To Use It?
A new TikTok filter has gained viral attention this week after users of the popular video-sharing app discovered how to create arty versions of their pictures with the click of a button.
The internet's top destination for trend creation from foodie fads to the latest dances, TikTok users always seem to be searching for the next new thing.
What Is TikTok's Reverse AI Filter?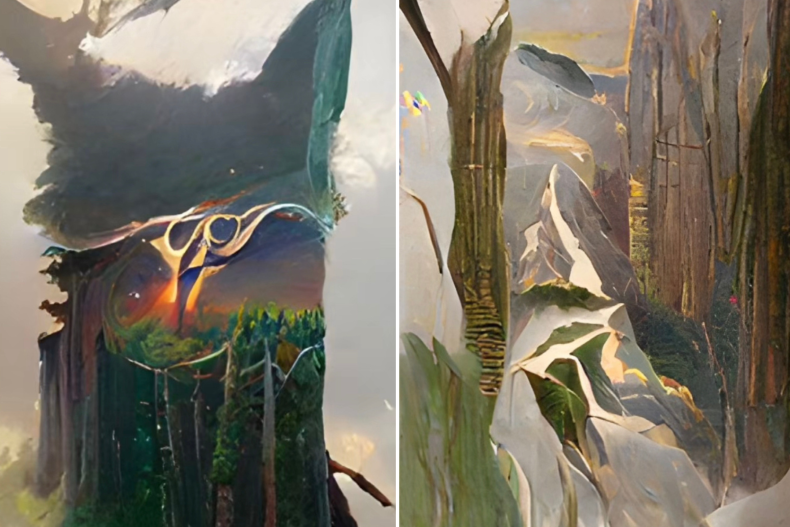 Called "AI Art," the new TikTok video filter allows users to choose an image and apply the effect to create a new art-inspired picture.
AI or artificial intelligence is an increasingly popular technology that is most commonly used to provide personalized search recommendations, or, of course, in our voice assistants like Siri and Alexa. Fresh uses for AI continue to be explored and sites that generate AI artworks have been gaining popularity.
The TikTok version takes a user's original image and makes it almost unrecognizable, keeping occasional elements of the picture but placing it in a fantasy-inspired painting.
How To Get the TikTok Reverse AI Filter
You can test out your own pictures with the AI filter in just a few easy steps.
Step 1: Press the Plus button to create a post on TikTok
Step 2: Select the "Effects" button to the left of the red record button
Step 3: Search to find an effect and find the one named "AI Art"
Step 4: Press the effect and follow the instructions on the screen to make your own picture into an AI artwork.
On the app, users are testing out the new feature with a range of images—but not all of them are particularly child-friendly.
In fact, some users are uploading nudes with the filter over the top to distort the true image underneath.
Can You Reverse the TikTok 'AI Art' Filter?
Since gaining popularity some users have suggested that it could be possible to reverse the AI filter effect—something that has particularly upset those who may have used it to create a hidden NSFW image.
There is no evidence that it is possible for other users to reverse the effect on someone else's image without access to the original picture, but it is always important to remember that posting content online comes with a risk.
While there may be a thrill in side-stepping TikTok's censorship terms by uploading a nude photo, there are still ways that people could get hold of that sensitive data.
While reversing the image may not be possible, it is always worth remembering that hackers could find images on servers that you may not otherwise want people to see.