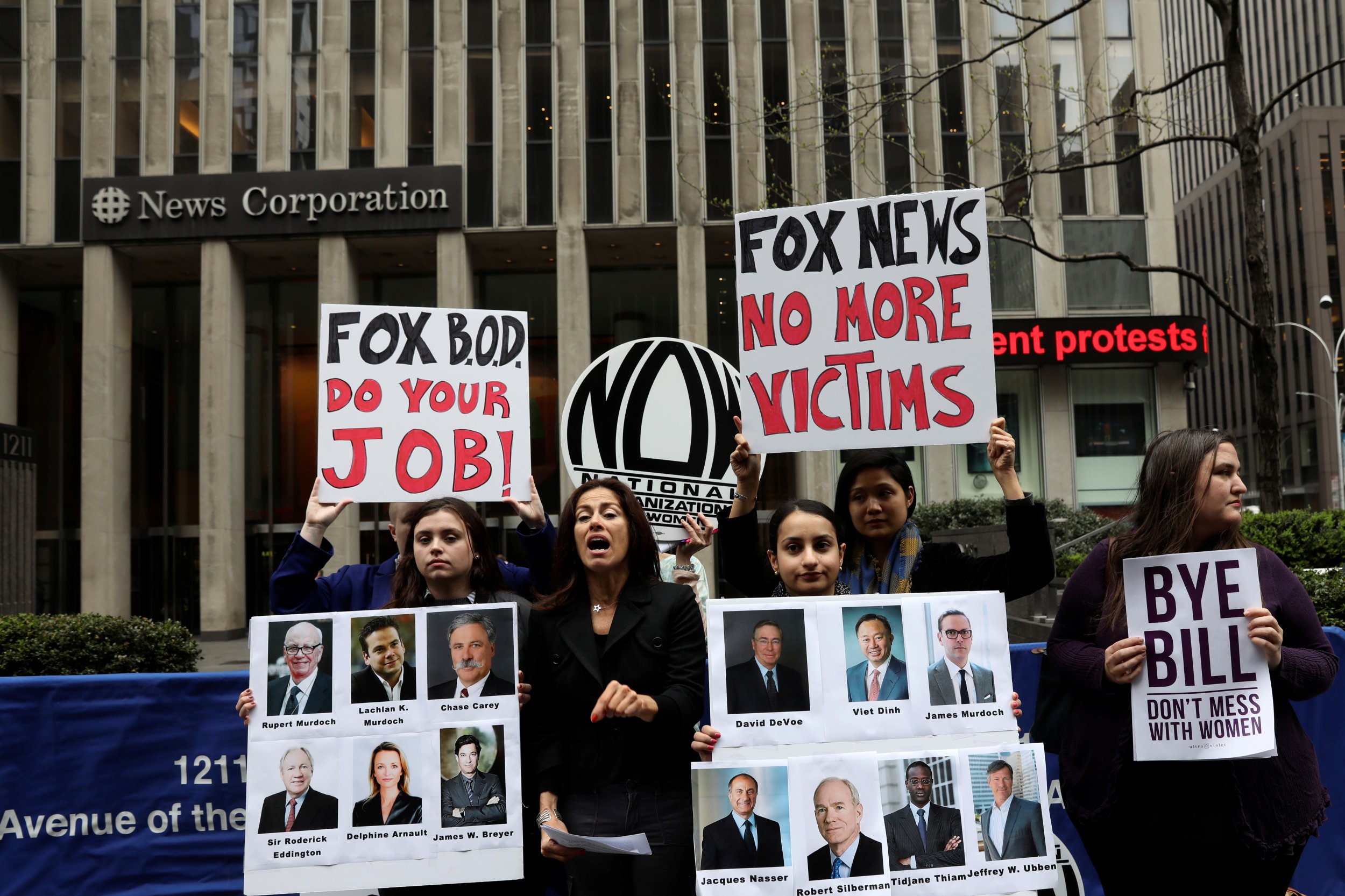 Diana Falzone, a former on-air personality and host for Fox News and its website, is suing the network for gender and disability discrimination after she spoke out about her endometriosis.
Falzone, who says she was once described as "the face of Fox News," claims in a lawsuit filed Monday that she was demoted after writing an article about endometriosis, a painful condition that occurs when endometrial tissue grows outside of the uterus. An estimated five million women in the U.S. suffer from the condition, according to the National Institutes of Health.
Falzone wrote the piece, "Women should never suffer in silence," on January 24. Three days later, she says, she was demoted. After her article was published, Falzone says she was called to the "Second Floor"—a reference to the network's executive offices—and was "permanently banned from ever appearing on air on any Foxnews.com, Fox News Network, Fox Business News Network or any other Fox News medium and would never again be permitted to host her own shows or conduct her own interviews," according to the complaint. The ban extended to a prohibtion on Falzone recording voiceovers, she said.
Related: Debbie Schlussel says Sean Hannity didn't sexually harass her
In the complaint, Falzone says she was not immediately told why she was fired, and her supervisor instead suggested she look for another job. "Falzone was demoted, marginalized, humiliated and discriminated against by Fox News because she is a woman," the complaint states.
"The male-dominated senior management of Fox News obviously objected to the fact that a female on-air host had disclosed that she suffers from a women's reproductive health condition, which, in their eyes, detracted from her sex appeal and made her less desirable," it goes on to say.
Falzone says the stress related to her "lifetime on-air ban" exacerbated her medical condition. It also resulted in economic damages, humiliation and reputation damage, she says.
"The issues raised in Diana Falzone's lawsuit are a concern for all women," said Falzone's attorney, Nancy Erika Smith of Smith Mullin in Montclair, New Jersey. "Fox News never banned her male counterparts who have discussed their personal health issues on air. Indeed, those men saw their careers advance."
Falzone's lawsuit comes at a difficult time for Fox News, which is dealing with other lawsuits around both sexual and racial discrimination. Last month, Bill O'Reilly was fired from Fox News after being the subject of repeated allegations of sexual harassment stretching back decades. Sean Hannity also came under fire for alleged sexual harassment. More recently, a group of Fox News employees joined last week an existing racial discrimination lawsuit against the network.
"The only consistency at Fox is the abhorrent, intolerable, unlawful and hostile racial discrimination that was inflicted on minority employees that appears more akin to Plantation-style management than a modern-day work environment," reads the second amended class action complaint.
Fox News has not responded to Newsweek 's request for comment.