Elon Musk's involvement in the war in Ukraine was spotlighted in a new biography released on Tuesday, which claimed the world's richest man directly intervened in an attempted attack on Russian warships in the Black Sea.
Bestselling author Walter Isaacson's newest release, Elon Musk, which chronicles the SpaceX founder's life and career, also mentioned his alleged involvement in limiting internet coverage to the Ukrainian military.
Last week, an excerpt from the biography was published in The Washington Post suggesting Musk had turned off Starlink internet terminals near Crimea and by doing so thwarted an active operation against Russian ships in the Black Sea.
The claim was reported by a number of news outlets and accounts.
Starlink Claim Removed From Extract
The line was later removed from the Post's extract, but an archived copy shows it stated that Musk "took charge of the situation" and "secretly told his engineers to turn off coverage within 100 kilometers of the Crimean coast."
"As a result, when the Ukrainian drone subs got near the Russian fleet in Sevastopol, they lost connectivity and washed ashore harmlessly," it added.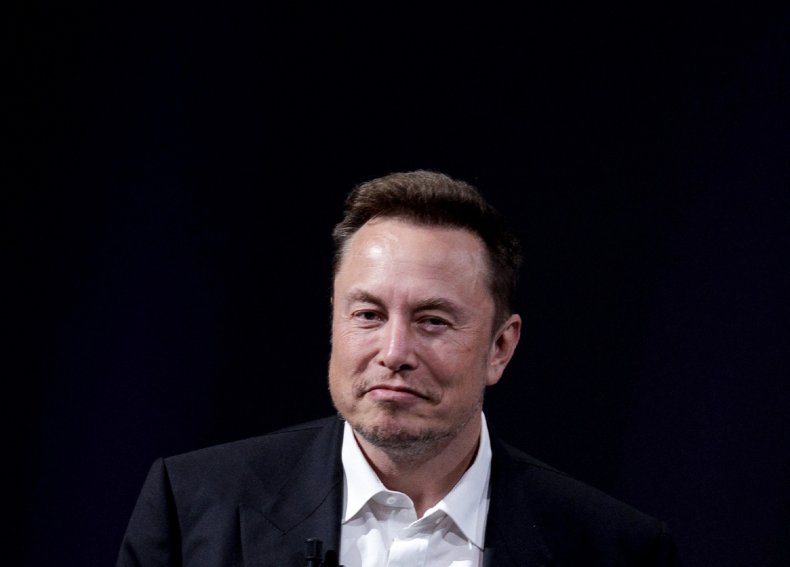 The news was criticized by, among others, Ukrainian President Volodymyr Zelensky's adviser Mykhailo Podolyak who posted on X, formerly Twitter, on September 7, 2023, that "Sometimes a mistake is much more than just a mistake.
"By not allowing Ukrainian drones to destroy part of the Russian military (!) fleet via #Starlinkinterference,@elonmusk allowed this fleet to fire Kalibr missiles at Ukrainian cities," he said. "As a result, civilians, children are being killed. This is the price of a cocktail of ignorance and big ego."
Russian warships in the Black Sea have been used to carry out cruise missile attacks on Ukrainian targets, some of which have led to civilian casualties. New intelligence cited by the U.K. government this week suggested Ukraine's air defenses thwarted Russian cruise missile fire from striking a civilian cargo ship at a port in the Black Sea last month.
Elon Musk and Author Respond
After the story came out, Musk denied that he turned off the satellites, posting on X in response on September 7: "The Starlink regions in question were not activated. SpaceX did not deactivate anything."
The Post has published a correction that fits Musk's explanation. "After publication of this adaptation," it read, "the author learned that his book mischaracterized the attempted attack by Ukrainian drones on the Russian fleet in Crimea.
"Musk had already disabled ("geofenced") coverage within 100 km of the Crimean coast before the attack began, and when the Ukrainians discovered this, they asked him to activate the coverage, and he refused. This version reflects that change."
Isaacson posted an explanation on X on September 9, writing "To clarify on the Starlink issue: the Ukrainians THOUGHT coverage was enabled all the way to Crimea, but it was not.
"They asked Musk to enable it for their drone sub attack on the Russian fleet. Musk did not enable it, because he thought, probably correctly, that would cause a major war."
The passage, as it currently appears on the Post, claims that the "Ukrainian military was attempting a sneak attack on the Russian naval fleet based at Sevastopol in Crimea by sending six small drone submarines packed with explosives, and it was using Starlink to guide them to the target."
It adds that Starlink terminals were not, however, turned on along the Crimean coast, instead stating that calls to turn them on were not heeded.
Newsweek has contacted representatives for Isaacson, Tesla, SpaceX, Twitter, and the Ukrainian Office of the President via email for comment.
In the wake of the story, Senator Elizabeth Warren, a Democrat from Massachusetts, has called for an immediate investigation into SpaceX.
"Congress needs to investigate what's happened here and whether we have adequate tools to make sure foreign policy is conducted by the government and not by one billionaire," Warren said on Monday.