'The Staircase': Did Michael Peterson Kill His Wife Kathleen?
The story of Michael and Kathleen Peterson is at the center of HBO Max's new true-crime drama, The Staircase. The eight-part series brings to the small screen the harrowing case of Michael Peterson, accused of murdering his wife Kathleen, who was found dead at the bottom of their stairs with severe injuries on December 9, 2001.
The case has divided not only Michael Peterson's family, but true-crime enthusiasts across the globe who watched Jean-Xavier de Lestrade's 13-part documentary, The Staircase, when it dropped on Netflix in 2018. Michael Peterson's story has also been the feature of numerous true-crime podcasts and Reddit threads.
Now, with HBO Max dramatizing the gripping case, audiences who have been invested in this story since his arrest in 2001 want to know once and for all, did Michael Peterson kill his wife Kathleen?
Newsweek has everything you need to know.
Warning: This article contains spoilers about The Staircase on HBO Max.
Did Michael Peterson Kill His Wife?
The answer is, technically yes in the eyes of the law, but the case is pretty complicated.
Michael Peterson was convicted of murder on October 10, 2003. The prosecution successfully argued that he had committed murder, and that Kathleen didn't accidentally fall, as Peterson had claimed.
The prosecution was able to convince the jury he was guilty and he was sentenced to life in prison, without the possibility of parole.
For over a decade, Peterson fought against his conviction, and in December 2011, he was released from prison on $300,000 bail and placed under house arrest with a tracker attached to his ankle.
His release wasn't the result of a successful appeal or overturned conviction, but because of the failings and misconduct of an SBI (North Carolina State Bureau of Investigation) analyst.
Judge Hudson agreed to a new trial as SBI analyst Duane Deaver was found to have given "materially misleading" and "deliberately false" testimony regarding the bloodstain evidence in Peterson's case.
Hudson also found he had exaggerated his professional experience, particularly regarding blood spatter expertise, The News and Observer reported.
Deaver was one of the principal witnesses against Peterson at his original trial, but an investigation of the SBI by North Carolina Attorney General Roy Cooper led to his suspension after it was found he had been involved in a series of flawed criminal cases, including giving false evidence and withholding crucial evidence in several instances. His blood spatter evidence in the Peterson trial could therefore be deemed inadmissible in a retrial. He was fired from the SBI in January 2011.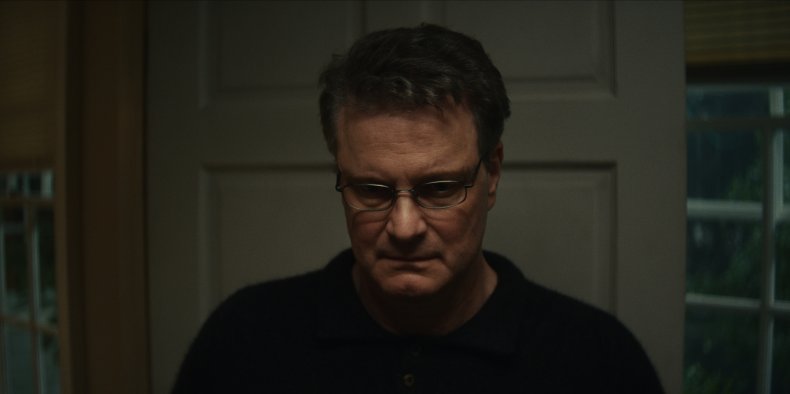 In February 2017, after years of appeals and facing a new trial, Peterson submitted an Alford plea to the reduced charge of voluntary manslaughter. An Alford Plea is a plea where the defendant admits that the evidence against them would likely lead to a finding of guilty beyond reasonable doubt, but the defendant does not always admit to the crime and asserts their innocence, as Peterson did.
Despite maintaining his innocence, Peterson effectively agreed to admit the evidence against him was enough for a jury to be convinced he had committed voluntary manslaughter, suggesting that the killing was carried out during the heat of passion.
Peterson was sentenced to time already served, meaning today he is a free man.
Since his release from prison on bond in 2011 and his official release in 2017, Peterson has returned to his passion for writing, publishing two books about his trial, his life behind bars, and the taste of freedom.
He published his first memoir, Behind the Staircase, in 2009 and went on to write a follow-up, which was released that same year, titled Beyond the Staircase. He donated all of the proceeds to charity.
Since his trial, there has been a lot of speculation about Peterson's innocence.
Suspicious Death
The suspicious circumstances in which his close friend Elizabeth Ratliff died also raised eyebrows among the authorities. So much so, that a Durham court ordered the exhumation of Ratliff's body.
Like Kathleen Peterson, Ratliff was found at the bottom of her stairs with injuries to her head. Her death was investigated by the U.S. military police in Germany at the time and an autopsy concluded she had died from an intracerebral hemorrhage. On the evening of her death, the Petersons had dinner with Ratliff and her daughters. Peterson was the last person to see her alive.
Before Peterson's trial, the Durham court ordered the exhumation of Ratliff's embalmed body, buried in Texas, for a second autopsy in April 2003. The Durham medical examiner concluded Ratliff's cause of death was "homicide". However, the prosecution didn't accuse Peterson of Elizabeth Ratliff's death at his trial.
The prosecution did, however, use her death as an example of an incident that could help him "fake" Kathleen's accident.
Owl Theory
For those who believe he's innocent, the "Owl Theory" is one of the main cases favored among true-crime sleuths.
The Owl Theory surfaced in 2009 when attorney T. Lawrence Pollard, a neighbor of the Petersons suggested Kathleen Peterson had been attacked by a barred owl outside, ran inside, and been knocked unconscious as she tried to climb the stairs.
His theory came as a result of the SBI evidence list, which stated a "feather" had been found on Kathleen Peterson's body and after a re-examination in September 2008, two more microscopic owl feathers were found. The jury was unaware of the Owl Theory at the original trial.
Today, Peterson continues to state he had no involvement in the death of his wife.
Speaking on Dr. Phil in 2019, Peterson explained: "In my case, I voluntarily took the Alford plea to end it."
He added: "I can live with the fact that I didn't kill Kathleen, I know this whether you believe that over there, it doesn't really affect my life."
Ultimately, in the end, Peterson was convicted of murder and again, on a lesser charge of voluntary manslaughter.
The Staircase airs Thursdays on HBO Max, Sky Atlantic and NOW.