Did Paramount Buy ViacomCBS? The Reason Behind the Company's Name Change
ViacomCBS is now Paramount, as announced at the company's recent earning's call.
The news was announced via a memo to staff from the company's chairman Shari Redstone and its president-CEO Bob Bakish, the same day that they announced dozens of new projects that the newly-named company would be releasing in the coming months and years.
This name change, however, led to some confusion online. Once the news of the change was announced, Google Trends reported a spike in searches for the phrase "did Paramount buy CBS."
This confusion is understandable—these are companies who have a long history of buying other companies, and of being split up into new businesses. Here's a brief history of Paramount, Viacom and CBS, as well as an explanation of exactly who owns who in 2022, as well as Paramount's own rationale for changing its name.
Did Paramount Buy ViacomCBS?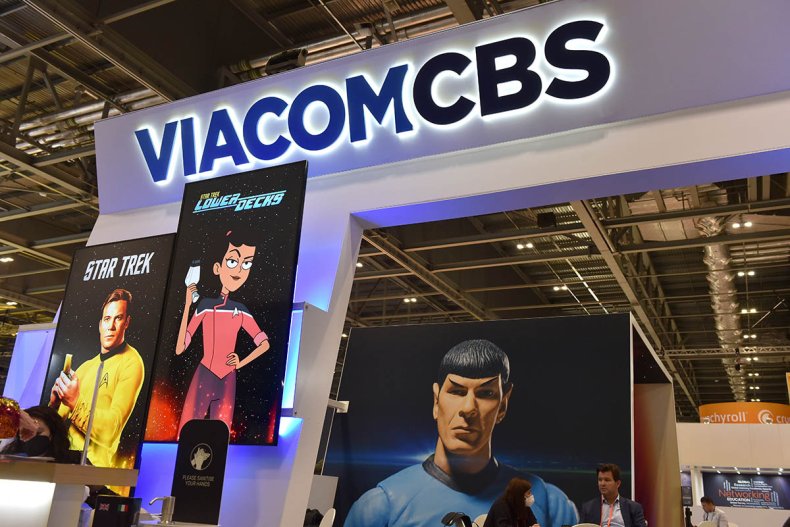 No, they did not. In fact, the purchase was the other way round and happened some time ago.
Viacom began life as a child company of CBS which handled syndication rights for the network before becoming its own separate company.
By the 1990s, Paramount was operating as Paramount Communications Inc. after Gulf+Western rebranded itself with that name in 1989 (this ViacomCBS name change is not the first time a company has changed its name to align itself with the storied history of Paramount Pictures).
In March of 1994, Viacom bought 61.7 million shares in Paramount to take control of the company, in a deal valued at between $9.5 billion and $10.1 billion by Variety at the time. It beat out home shopping company QVC for the company.
CBS and Paramount had some history before this—including a time where Paramount nearly did buy CBS. In 1929, the film company had bought 49 percent of shares in the TV business, but sold them back three years later.
But to quickly get us back to 2022—in 1999, Viacom bought CBS, its former parent company. They split again in 2006, and then merged in 2019 to become ViacomCBS, which had been their name for three years until in February 2022 when they changed their name to Paramount Global.
Why Did ViacomCBS Change Its Name?
In Redstone and Bakish's memo, they explained that they were adopting an "iconic global name" as the company's business becomes increasingly global.
The company owns a handful of big entertainment brands, including MTV, Showtime, Comedy Central, BET and Nickelodeon. But of all of its holdings, Paramount is the oldest company (founded in 1912, 15 years before CBS) and its most globally recognized of its brands.
A hint at this name change came in March 2021, when the streaming service CBS All Access changed its name to Paramount+. The rationale here was the same—the company intended to launch the streamer into new countries and territories, where the name "Paramount" had more brand awareness than the U.S.-only company CBS does. Paramount+ has since launched itself in Australia and the Nordic countries.