Did Quentin Tarantino Choke and Spit on Uma Thurman? 'Kill Bill' Director Speaks Out, Reveals Regrets Over Horrific Car Crash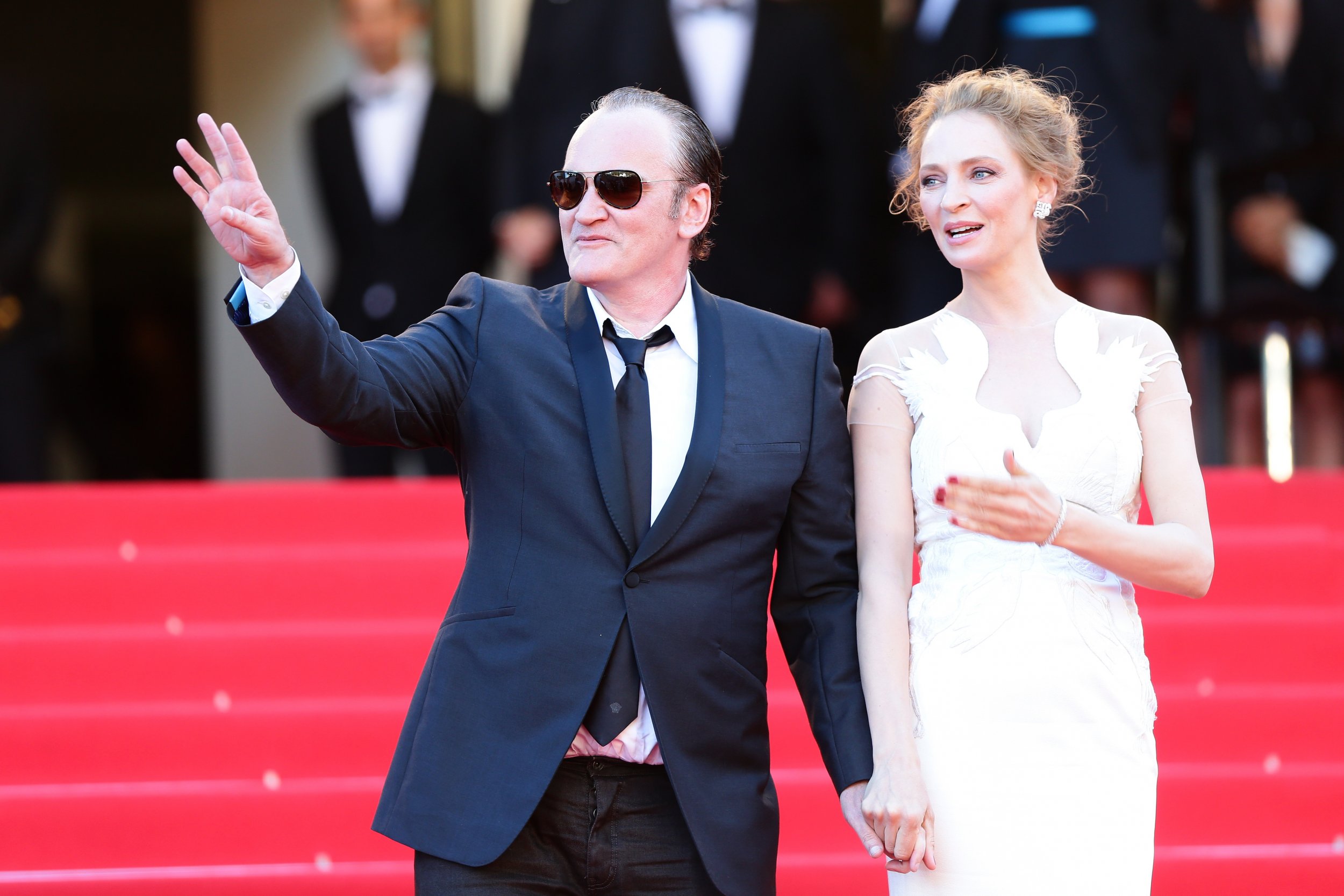 Quentin Tarantino has responded to Uma Thurman's powerful interview with The New York Times over the weekend in which she revealed she was involved in a horrific car crash while filming Kill Bill.
Thurman, 47, told the Times she was hesitant to shoot the scene, which featured her character driving down a seemingly straight road. However, there was a bend in the road that caused her to lose control of the vehicle. The actor said the crash left her with a "permanently damaged neck" and "screwed-up knees."
She said she was finally given footage of the crash by Tarantino this year after being denied it by Kill Bill producer Harvey Weinstein for 15 years. The Times published the raw footage which shows Thurman crashing, holding her head and then being helped out of the car. Thurman also published the clip on her Instagram page.
Speaking to Deadline, director Tarantino said the crash is "one of the biggest regrets of my life." He said he test drove the stretch of road Thurman was expected to take and thought it was a straight line. However, when it came to filming the scene, they shot the car going in the opposite direction due to better lighting.
"It was heartbreaking," said Tarantino. "It affected me and Uma for the next two to three years. It wasn't like we didn't talk. But a trust was broken," the director explained.
Tarantino said he was aware that Thurman was speaking to the Times and wanted to get the footage of the crash to her.
The filmmaker also addressed the backlash directed at him over a line in the Times piece which revealed he had choked and spat on Thurman for scenes in the film in order to make them look realistic.
"You notice there are not quotes around that. Uma didn't share that with [Times journalist] Maureen Dowd," said Tarantino. "I asked Uma. I said, 'I think I need to do it. I'll only do it twice, at the most, three times. But I can't have you laying here, getting spit on, again and again and again, because somebody else is messing it up by missing.' It is hard to spit on people, as it turns out … So the idea is, I'm doing it, I'm taking responsibility. Also, I'm the director, so I can kind of art direct this spit."
As for a scene where Thurman's character is choked using a chain, Tarantino said that it was Thurman's suggestion to genuinely choke her in order to have the scene look realistic. "Not forever, not for a long time. But it's not going to look right ... I can act all strangle-y, but if you want my face to get red and the tears to come to my eye, then you kind of need to choke me.'"
In the Times piece, Thurman also alleged she was sexually assaulted by Weinstein earlier in her career, prior to making KIll Bill but after finding success in Pulp Fiction. Weinstein denied the claim and his lawyer said he is considering legal action against the actor.