Did the Sun Go Out Over Siberia? Russians Want Answers for 'Devilry' in Broad Daylight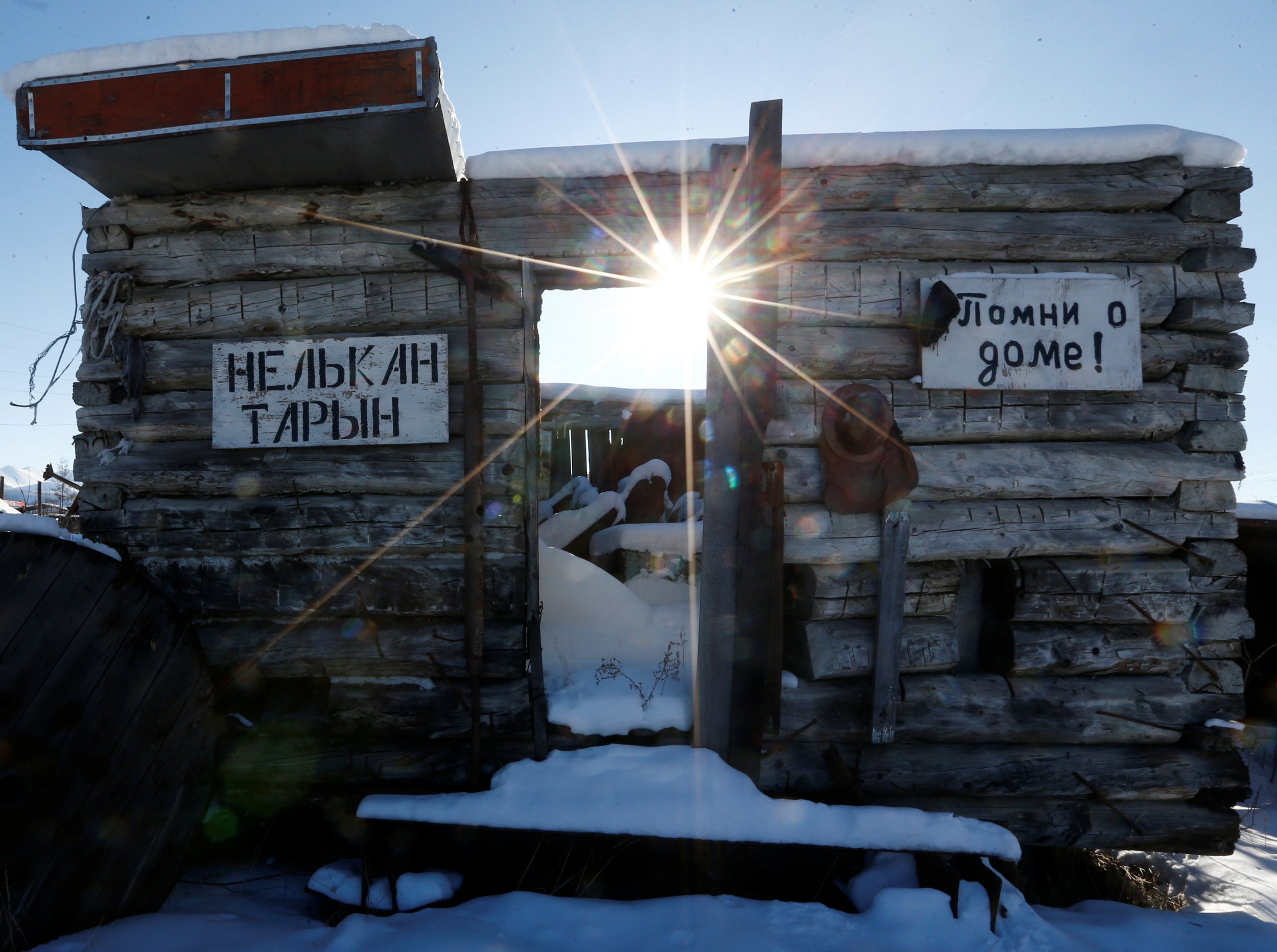 Russians in northern Siberia are wondering what "devilry" has plagued their skies after a cloud of darkness blotted out the midday sun in rural parts of the country, local media reported.
The ominous event caused a local sensation in Russia's vast Yakutia region, which spans the majority of the country's northeast, as inhabitants of the three different locales in the area complained that daylight dwindled at noon and the Sun was mysteriously "turned off" at one point. Simultaneous reports of a sudden darkening over the weekend came from Yakutia's Verkhoyansk, Zhigansk and Nizhne-Bytantaysk, triggering speculation about the cause of the failing daylight. The details of the event remain contradictory, however.
"When the Sun fell out of sight people started phoning the local administration. Many, especially older people, got spooked," Konstantin Starostin, head of Nizhne-Bytantaysk told local news site Sakha Day. "It did not come immediately but gradually. The Sun was not visible from 11:30 a.m. to 2 p.m. during the day. We went out on the street especially for it, which many can confirm. Now we don't even know what to think. We do not have any specialists and the rumors keep multiplying.
"This is some devilry," local news agency Yakutia 24 declared on Saturday, when readers began to send in photos of the phenomenon sweeping the region. "It was around 11 in the morning and the house was pitch dark," one local told Sakha Day. "Nothing was visible without electricity. Everyone was walking around with torches on. There was no wind. Being out in the street was impossible."
Starostin has denied reports that surroundings were covered with dust after the darkness subsided. Federal authorities have not weighed in on the local sensation and the national weather board's environmental monitoring team gave no definitive backing for any theory behind the darkness.
"How can something cover the Sun so that it is not visible? Only a lunar [eclipse] is likely to and if that is the case that this issue is not for us," Yuri Degterenko, deputy head of the weather board's environmental monitoring group, told the Regnum news agency. "We do not observe for solar eclipses."
The Yakutia region has endured numerous forest fires recently and some locals suggested an ash could be responsible for the shade. Other suggestions included a brief solar eclipse by some quick moving body like a meteorite, which Degterenko did not address, but he was quick to dismiss smog as the cause of the darkening of Siberia's sky, saying it is hard to mistake it for anything else.
"If it was smog from fires, people would know," he said. "There would be smoke and a burning smell. Our meteorological stations did not trace such a thing."
Read More: Russian space scientist arrested for leak of hypersonic missile data to West
On the other hand, local media report, there was no significant drop in temperature, which comes with any solar eclipse. It is not clear what, if not the Moon, would have eclipsed the Sun over only a small patch of Siberia. Despite Degterenko's claims, a local official in neighboring Verkhoyansk said the local administration is "still guessing" what caused the strange episode, but said what his region experienced was not a total blackout but rather something that "looked like smoke."
"It was overcast in general so maybe some dark cloud blocked the Sun but it could be something that was not a cloud. There was no rain after that," Yevgeny Potapov, head of Verkhoyansk said.
Russia's weather agency did not immediately respond to a request for comment on the matter.