Did Trump Call Kellyanne Conway During Her 'Fox & Friends' Interview? (Seems Like It)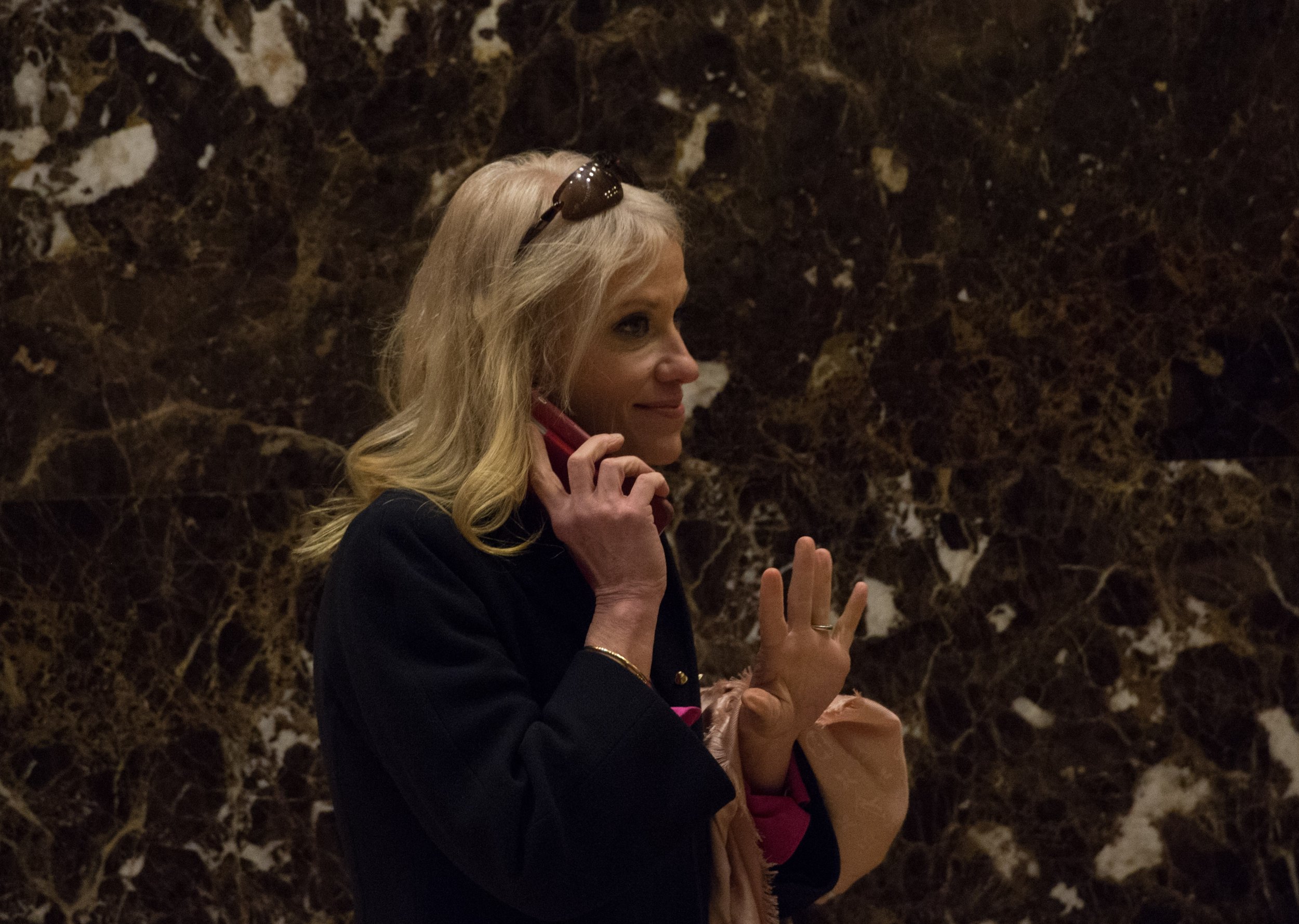 Imagine for a moment you're Kellyanne Conway, White House adviser and frequent surrogate for President Donald Trump on television. You're appearing Friday on live TV, taking a seat as a guest on the very (very, very) Trump-friendly morning show Fox & Friends, and decide to continue a phone call as the program returns from a commercial break. That's precisely what happened on air Friday.
Now, who in the world could be important enough that Conway would take the call and potentially ruin a live television appearance, something the president takes quite seriously? Trump, after all, is a regular viewer of Fox & Friends and often tweets his thoughts about the program as it plays out. It kind of, sort of, really seems like it was the president who called Conway during her appearance.
Here's how the situation played out. The show cut back to the studio after a commercial break, and Conway could be seen taking her seat, holding a phone to her ear.
"Kellyanne Conway, our special guest right now...is on the phone," host Steve Doocy said. His co-host, Ainsley Earhardt, chimed in that it was "a very important phone call" and "we're going to chat with her as soon as she gets off the phone."
Conway, meanwhile, spoke into the phone, "Yes, I'm on right now. OK. I'm on Fox & Friends right now, do you want to say hello?"
"Are you talking to the president? Is that the president?" Doocy cut in excitedly.
"I'll never say," Conway responded coyly as she placed her phone on a side table.
It is possible, of course, that Conway was on the phone with someone else, perhaps for a family emergency, but her tone seemed unconcerned and cheery.
From there, Conway went on to vigorously defend Trump on air—shooting down, for instance, the importance of the investigation into the president's connections with Russia while managing to squeeze in barbs at the former Democratic presidential nominee, Hillary Clinton (a favorite Trump pastime if there ever was one).