'Fox & Friends' Corrects Story Trump Tweeted Claiming Comey Leaked Classified Information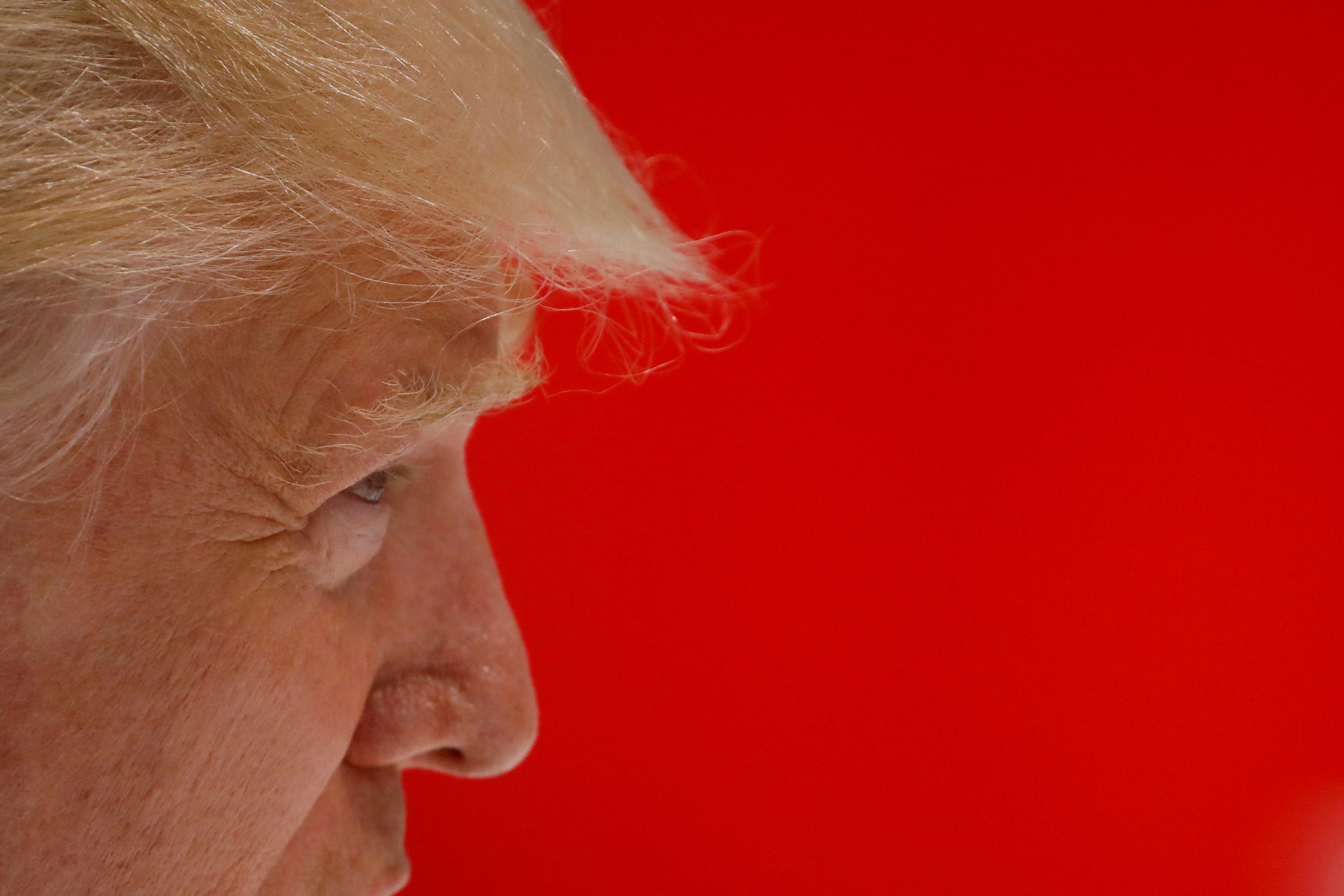 When Fox & Friends—President Donald Trump's favorite morning show—pushed a story Monday about former FBI Director James Comey leaking classified information, the president was quick to tweet about it.
"A brand new bombshell report accuses Comey of putting our national security at risk, according to T he Hill the FBI director's personal memos detailing private conversations with President Trump contained top secret information," a Fox host said in a video Trump retweeted.
The president followed that retweet with a post of his own, reading, "James Comey leaked CLASSIFIED INFORMATION to the media. That is so illegal!"
But as The Washington Post pointed out Monday, the Fox & Friends report was misleading. The Post wrote that while there were reportedly seven total Comey memos, just four apparently contained information that was considered "secret" or "confidential"—not "top secret"—and there is no evidence the memo the former FBI director sent to a friend contained classified information. Comey indicated under oath the memo he shared did not have classified information, and his friend told CNN Monday that "no memo was given to me that was marked 'classified.'"
Fox & Friends acknowledged the mistake on Tuesday in a very brief segment; it did not apologize.
"Yesterday on this program we aired and tweeted this story saying former FBI Director James Comey leaked memos containing top secret information," host Steve Doocy said. "We were mistaken in that. According to a report, half of the memos contained information classified at the 'secret' or 'confidential' level not 'top secret.' And the markings of the government documents in which Mr. Comey leaked are at this point unclear. Just wanted to straighten that out."
Trump is a regular viewer of Fox & Friends—a morning show that regularly fawns over the president—so it perhaps should not come as a surprise that the president did not on Tuesday criticize the program for faulty reporting, despite his apparent crusade against "fake news." In fact, he kept tweeting out the show's videos Tuesday. (He has done so seven times in the past two days.)
Trump has regularly been highly critical of other shows and networks, CNN especially. He also recently launched personal attacks at Mika Brzezinski, host of MSNBC's Morning Joe, tweeting that she once came to his Mar-a-Lago estate "bleeding badly from a face-lift."
In a tweet last week, Trump noted a litany of outlets he thought were producing "fake news," writing: "Sorry folks, but if I would have relied on the Fake News of CNN, NBC, ABC, CBS, washpost or nytimes, I would have had ZERO chance winning WH." Notably absent from that list: Fox.