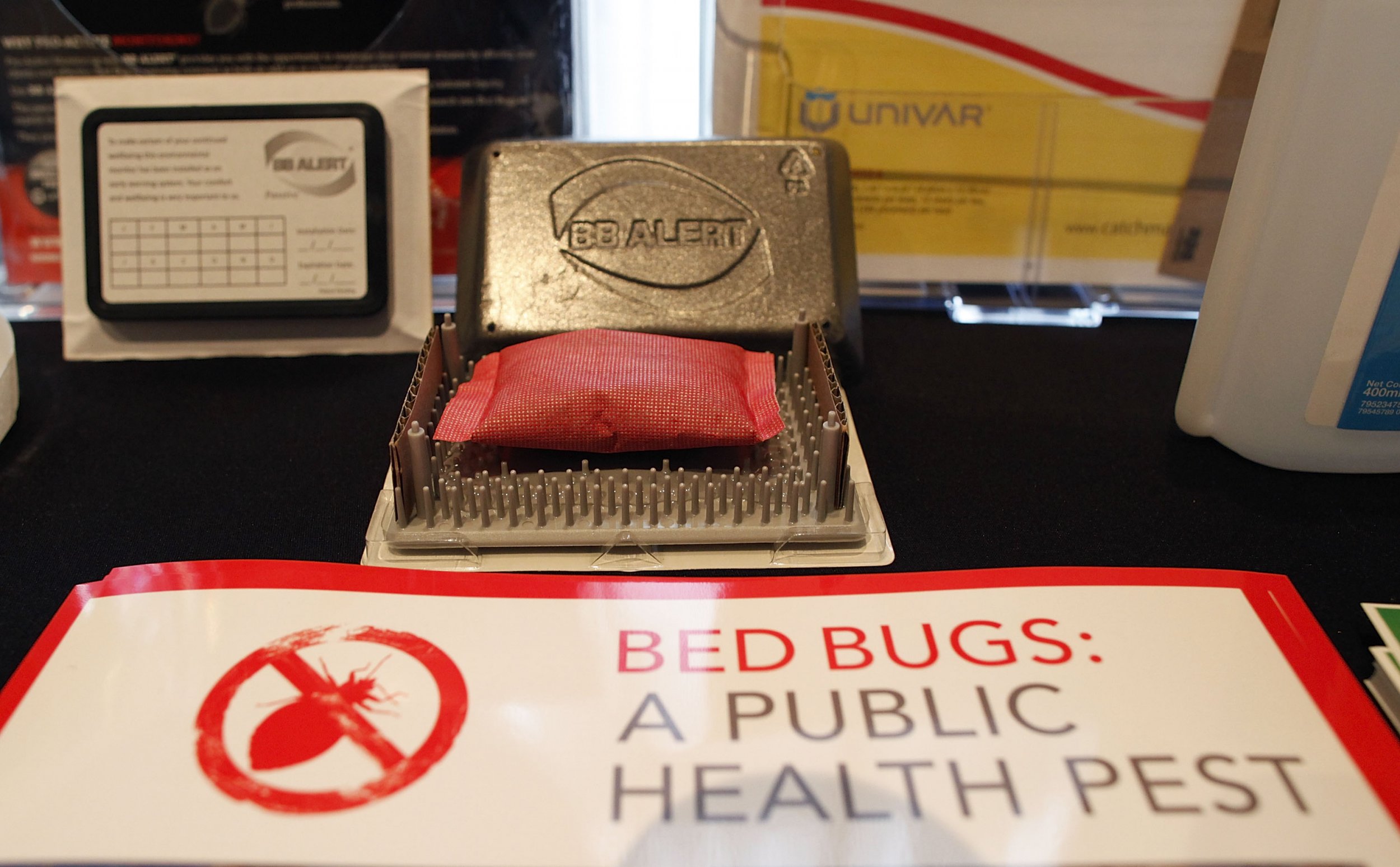 An 82-year-old woman's family who claims a bedbug extermination treatment killed her is suing the pest control company as well as the owners of the Houston apartment complex in which the woman resided.
Bedbugs are typically killed with a combination of aerosol spray and heat treatment. The latter is what Elizabeth Ashbaugh's family said caused the temperature in her apartment to rise to a scorching 139 degrees and ultimately kill her, they wrote in a negligence lawsuit filed in Harris County on Tuesday, the Houston Chronicle reported.
They alleged that the extreme heat caused hyperthermia, which is when the body goes to an abnormally high temperature and can no longer function properly—a problem which is especially risky for older adults, according to the National Institute on Aging.
Elizabeth and her husband, William Ashbaugh, weren't home when Certified Termite and Pest Control company treated their apartment in July 2017. Shortly after the company finished, however, the couple re-entered their house, and both began to lose consciousness.
"An ambulance had to be called and both Elizabeth and William were rushed to the hospital. That evening...Elizabeth Ashbaugh passed away," according to the lawsuit.
Furthermore, they stated, the owners of the Laurel Point Senior Apartments and the pest company didn't consider the couple's safety and failed to make them aware of when it would be safe to re-enter their home.
During a heat treatment, the temperature must be raised to at least 118 degrees Fahrenheit for 90 minutes in order to effectively kill the bugs, according to the University of Minnesota. If the temperature is raised just several degrees higher, the bugs and their eggs will immediately die. It's unclear whether the home was still being treated when the Ashbaughs entered, but typically the process takes at least six hours.
This isn't the first case of a bedbug treatment gone wrong. A number of house fires in the U.S. and Canada were caused by heat treatments. Most recently, a woman tried to kill the pesky bugs using a do-it-yourself alcohol treatment and caused her multifamily home to become engulfed in flames, the Cincinnati Enquirer reported. Three people had to be taken to the hospital, and 10 people in total were displaced.