Chelsea: Why Diego Costa Is Not the Premier League's Best Striker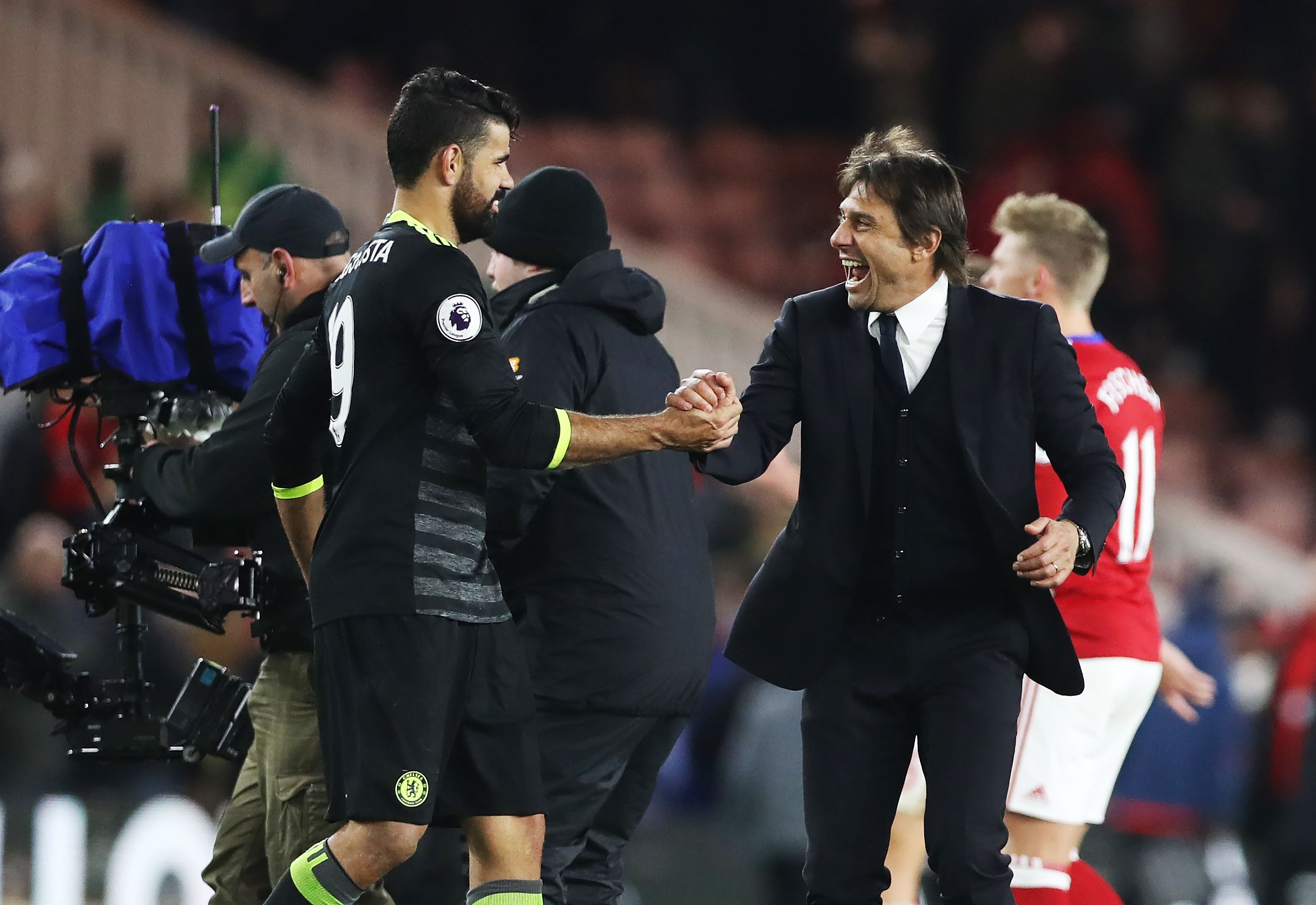 Chelsea manager Antonio Conte was effusive in his praise for Diego Costa after the striker's goal secured a 1-0 victory over Middlesbrough on Sunday.
That strike, a classic poacher's goal, was Costa's 10th in the English Premier League this season and took Chelsea to the top of the table.
"Now I think he is one of the best strikers in the world and he has to continue in this way, showing his patience, but in the right way," Conte said after the game. At times during his two and a half seasons with Chelsea, it has seemed as though Costa's desire for a fight on the pitch has almost usurped his undeniable goalscoring ability.
Costa may be one of the world's best strikers, but that does not mean he is the best, on current form, in the Premier League.
While Costa leads the league's goalscoring charts through 12 games, in terms of effectiveness he lags behind Manchester City's Sergio Aguero.
Aguero, who has eight goals in the league so far this season, averages one every 104 minutes, according to the BBC.
Costa, 28, lags just behind the Argentine striker, with a goal every 106 minutes. Unlike Aguero, though, he has been involved more from open play, with three assists to Aguero's none.
Harry Kane, the Tottenham Hotspur striker, is third in goals per minute ratio, with one every 146 minutes played. Kane has five goals so far, including two against West Ham United at the weekend, but a spell out with injury for seven weeks means his sample size is much smaller.
The Premier League's most effective attacking player, though, is not a striker. Philippe Coutinho, the Liverpool attacking midfielder, has five goals and five assists—the latter a league-best—in just 933 total minutes of league football this season.