Chelsea News: 'Icon' Terry Deserves Loyalty Back From Club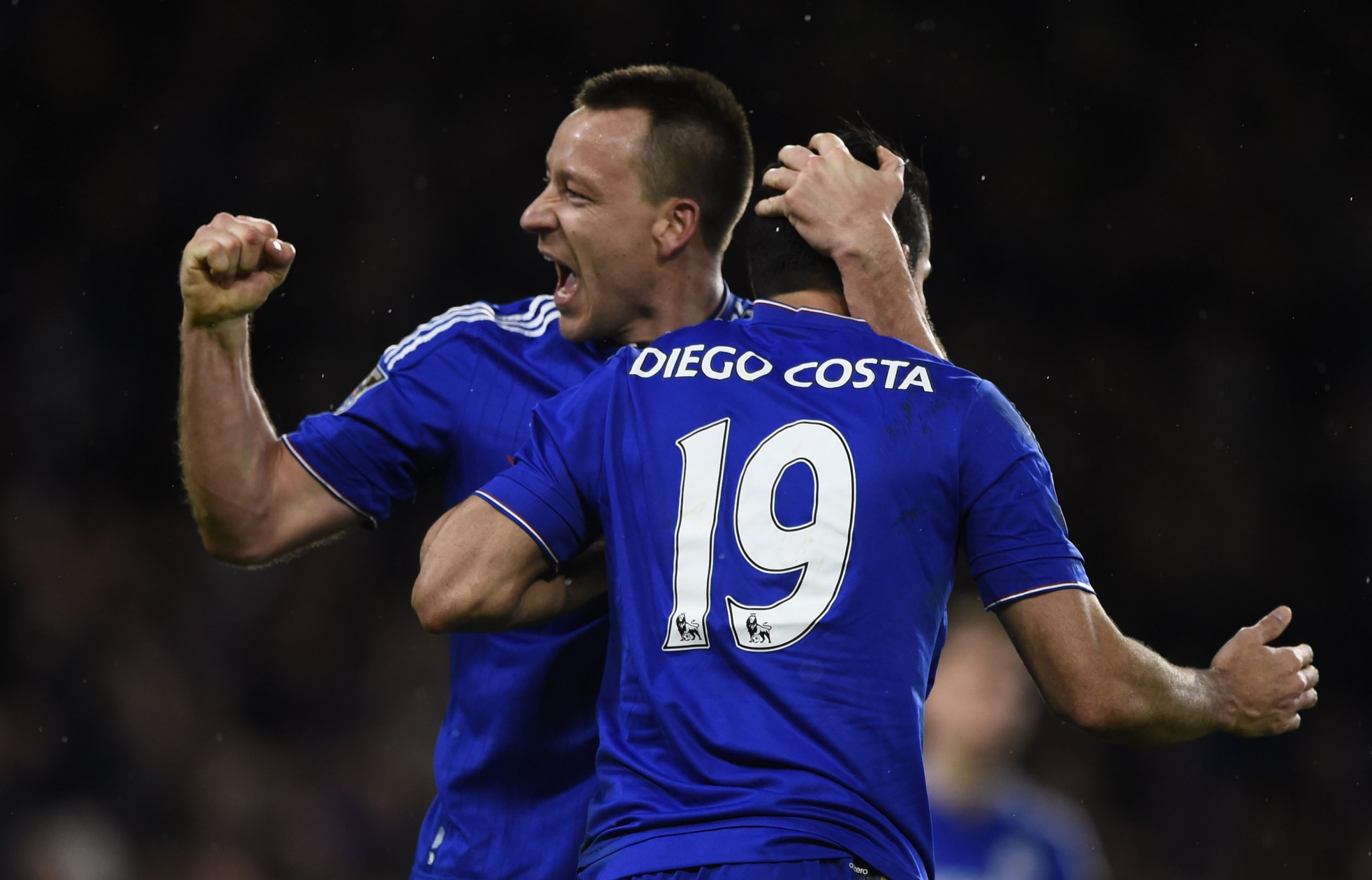 The head of a leading Chelsea supporters' group believes "iconic" John Terry should be rewarded for his loyalty to the club.
Terry, the 35-year-old, went public last week with the news that Chelsea was not offering him an extension on his contract, which runs out at the end of this season. In response, the club issued a statement denying that any decision had been made.
But John Russell, chairman of the Chelsea Central Supporters' Club, says Chelsea should find a way to keep him around beyond the end of 2015-16.
"You can't make a better role model for footballers at the club than [Terry] is," Russell tells Newsweek .
"He's still an icon. Maybe you keep him around for another year so he doesn't play all the time but moves into a coaching role, so he stays within the framework of the club."
After Chelsea's 1-1 draw with Manchester United at Stamford Bridge on Sunday, Terry said that there had been "no communication" between him and Chelsea over an extension to keep him in West London.
And Russell believes the former England captain, who has been with Chelsea since 1998, had little choice but to make news of the contractual impasse public.
"What would you do if you were in Terry's shoes?" Russell says. "If you were somebody who had given service to the club like he has? I think he's within his right to say, 'I'm going to let everybody know exactly what the situation is.'
"Whether he was right in doing that, time will tell. I would say it may have been wiser for him to sit on it for a little while, but obviously it hurt and it was something he felt he wanted to say.
"I think his loyalty deserves something back. I think he's right to stand up and air his grievances. It certainly won't do him any harm in terms of the fans."