Diesel Shortage Will Hit These Seven States the Hardest
Diesel inventories in the U.S. have not been so low since 2008, with the Energy Information Administration (EIA) reporting that, as of October 14, the country had 25.4 days left of distillate supplies—which include diesel, jet fuel and heating oil.
The supply crunch is particularly severe in the East Coast, according to analysts who previously talked to Newsweek.
Mansfield Energy, a major fuel supply and logistics company based in Georgia and operating in every U.S. state, wrote in a recent news release that the "East Coast fuel markets are facing diesel supply constraints due to market economics and tight inventories."
According to the fuel supply company, extremely high diesel prices—which have surged due to low inventories combined with high demand—are concentrated in the North East, while supply outages are currently hitting the Southeast.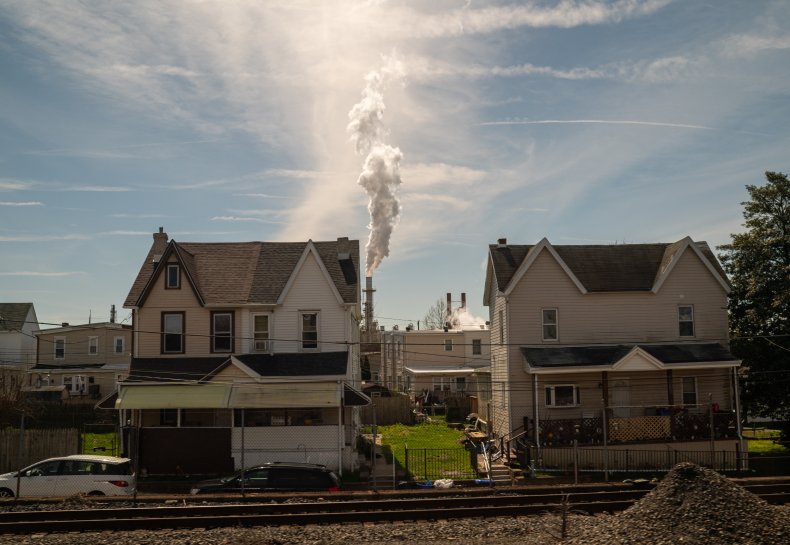 These shortages, write Mansfield Energy, are due to a combination of "poor pipeline shipping economics and historically low diesel inventories."
Mansfield Energy identified the most acute shortages to be in these seven states:
Alabama
Georgia
Maryland
North Carolina
South Carolina
Tennessee
Virginia
These seven states have been given an Alert Level 4 by the fuel supply company "to address market volatility," while the entire Southeast was moved to Code Red, which requires a 72-hour notice for fuel deliveries when possible "to ensure fuel and freight can be secured at economical levels."
"Normally, East Coast markets would have about 50 million barrels of supply in storage throughout the market—and sometimes much more," wrote Mansfield Energy in a news release published on October 27.
"This year, however, the East has less than 25 million barrels on hand. That means that when bulk traders go to pull their inventories, they may not find much left in the tank. For East Coast fleets, then—now is the critical time to make sure your supplier has a plan for the winter to keep your equipment running. Outside the East Coast, markets could face some challenges, but most of the biggest issues will be concentrated eastward."
The company wrote that it expects shortages to be "painful at the macro level," raising diesel prices to a point which will make demand drop and hopefully offer some relief to low inventories, but doesn't believe that there will be a nationwide lack of diesel.
"That's not to say there won't occasionally be situations where there is a true physical lack of products. Some cities might run dry on diesel for a few days, at least at the terminal level. But the fuel supply chain is dynamic, and suppliers will rally to fill in any gaps in supply," the company said.
But Patrick De Haan, GasBuddy's head of petroleum analysis, told Newsweek he would be more cautious before saying outages are incoming.
"It's very touch and go—I do not yet believe widespread outages are imminent," he said.
"A few retailers here and there may have temporary delays. A lot of 'bending' is going on behind the scenes, there are significant challenges, primarily in the Northeast. But I don't expect it to be anywhere near to the Colonial Pipeline outage in 2021. But definitely something to keep an eye on."