Disney Cancels Cruise Ships as Summer Vacation Dreams Shattered
The Disney Cruise Line has canceled all sailings from the U.S. through June amid the ongoing COVID-19 pandemic, shattering the dreams of Americans who may have hoped to go on a Disney cruise vacation this summer. The cruises were scheduled to operate aboard the Disney Dream, Disney Fantasy and Disney Wonder cruise ships.
The company said in a statement Tuesday: "As we continue to refine our protocols for our eventual return to service, we are cancelling all Disney Dream, Disney Fantasy and Disney Wonder sailings departing through June 2021.
"We are carefully reviewing the recently released guidance from the U.S. Centers for Disease Control and Prevention and working toward resuming operations," the statement said.
The cruise line also canceled its European sailings through September 18 aboard the Disney Magic cruise ship.
"The Disney Magic will set sail in the United Kingdom for a limited time this summer on short voyages limited to UK residents, pending the issuance of UK Government guidelines and authorization," the company said.
The cruise line is still evaluating various options for Disney Wonder's scheduled season in Alaska following the Canadian government's ban on ships with more than 100 passengers through February 2022.
"Once a decision is made, we will reach out to guests booked on these sailings," Disney said.
The statement added: "As previously shared, based on the conditional sail order provided by the US Centers for Disease Control and Prevention, Disney Cruise Line has canceled sailings longer than 7 nights."
Customers impacted by the latest cancellations who paid for their reservation in full will be offered either cruise credit to be used for a future journey or a full refund. Those who have not yet fully paid for their booking will automatically receive a refund of the amount paid so far.
"Affected guests and travel agents will receive an email from Disney Cruise Line outlining details and next steps," the company said.
Customers who booked their cruise through a travel agent are advised to contact them directly with any questions. Those who booked their trip directly with Disney and have questions after receiving their notification email can call 1-866-325-6685 or 1-407-566-7797 for assistance.
The cruise industry came to a halt in 2020 amid the COVID-19 outbreak. A "No Sail Order" for cruise ships was issued by the CDC on March 14, 2020, as the national health body had "reason to believe that cruise ship travel may continue to introduce, transmit, or spread COVID-19."
The country's current conditional sailing order, which restricts cruises in the U.S., was most recently extended on September 30.
The CDC issued a "Framework for Conditional Sailing Order" on October 30, which outlines a phased approach for resuming passenger cruises, with detailed guidelines for cruises in U.S. waters.
On April 2, the health body released a new phase for the current order, outlining technical instructions for cruise ship operators and local health authorities for cruise ship operations in U.S. waters.
Passenger operations remain suspended during the initial phases of the current order, which will be in place until November 1.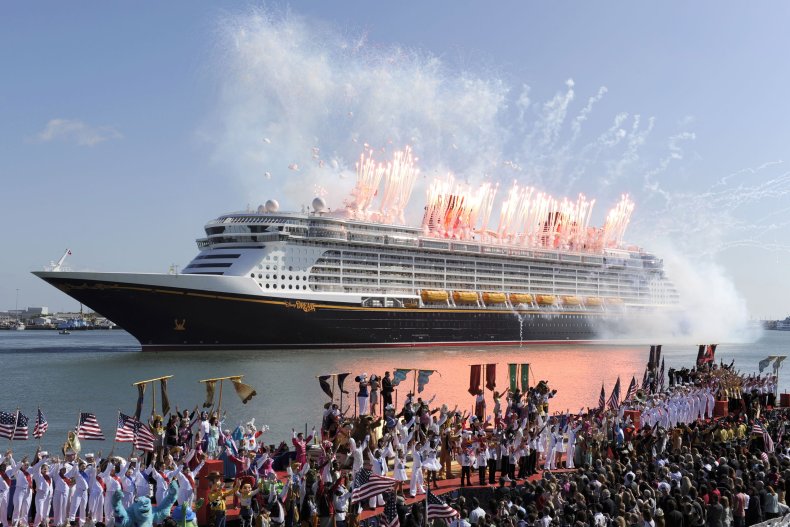 The wider picture
Coronavirus has infected more than 131.9 million people, including over 30.7 million in the U.S., since it was first reported in Wuhan, China.
More than 2.8 million people have died worldwide and more than 74.9 million have recovered as of Tuesday, according to Johns Hopkins.
The graphic below, produced by Statista, shows the spread of COVID-19 across the U.S.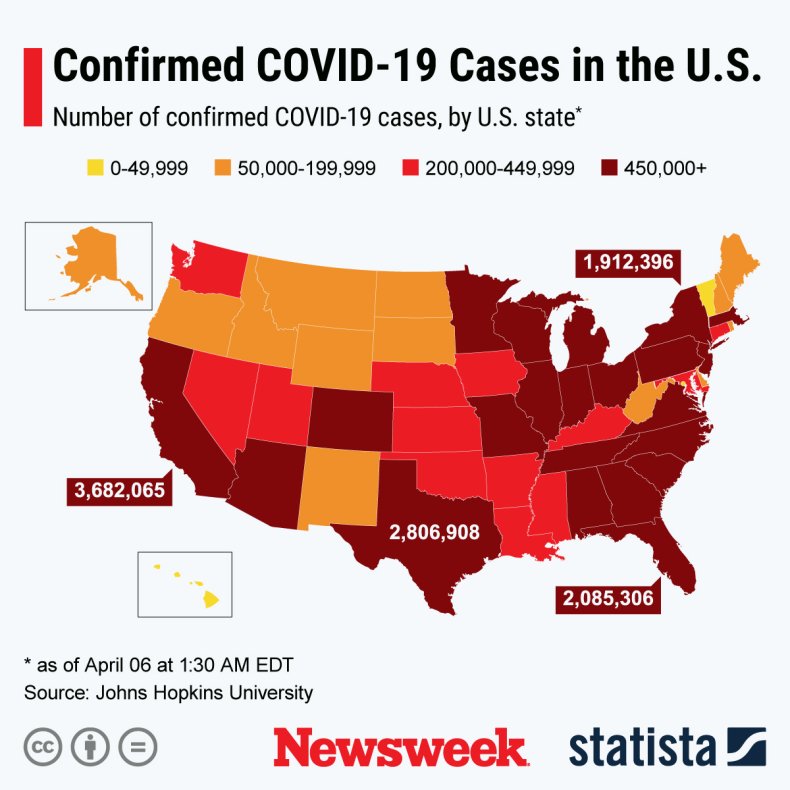 The graphic below, produced by Statista, shows the number of COVID-19 vaccine doses administered per 100 people in different countries.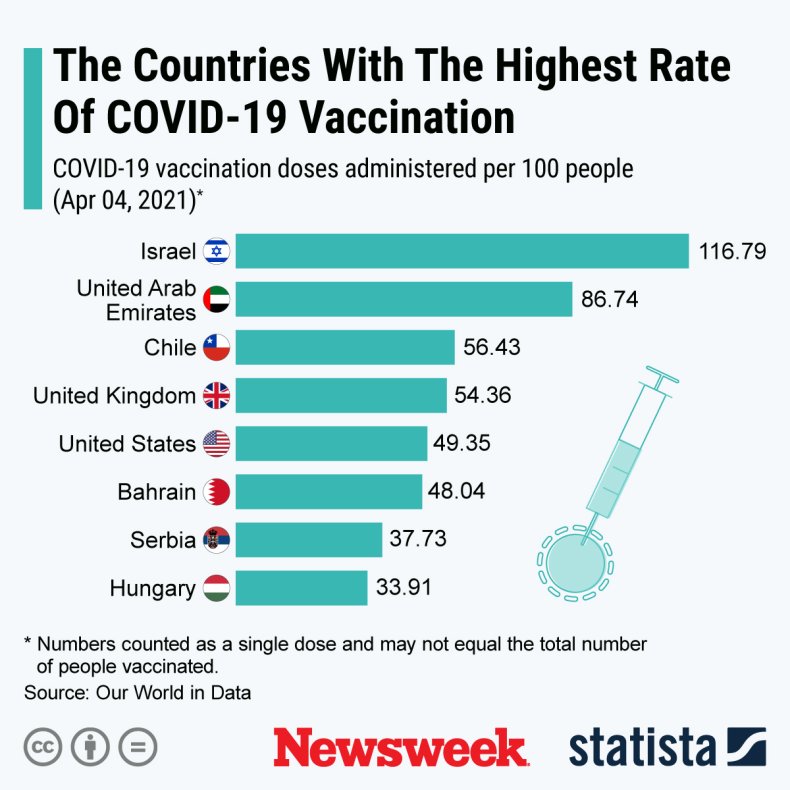 Newsweek, in partnership with NewsGuard, is dedicated to providing accurate and verifiable vaccine and health information. With NewsGuard's HealthGuard browser extension, users can verify if a website is a trustworthy source of health information. Visit the Newsweek VaxFacts website to learn more and to download the HealthGuard browser extension.