Disney Dreamlight Valley: How to Farm Stars, Make Money Fast
Making money in Disney Dreamlight Valley isn't overly difficult. However, there are some things you can do to speed up the process if you're trying to pad your wallet.
While methods like mining and gathering items like Iron Ore can help you stock up on jewels and other sellable goodies, they aren't always the best ways to make money quickly. There's also the fact that some later game items can't even be accessed until you've progressed through the game and upgraded your village some.
If you're looking to make a good chunk of money early on, you can quickly take advantage of these two easy ways to farm Stars in Disney Dreamlight Valley. You'll need money for several things in the valley—including upgrading Goofy's stall and getting access to new types of seeds, like Tomato Seeds. So, having plenty of it on hand is never a bad idea.
One of the first ways you can make a good chunk of change early on is to plant Carrots. The best place to plant these is in Peaceful Meadow, as they receive a growing bonus.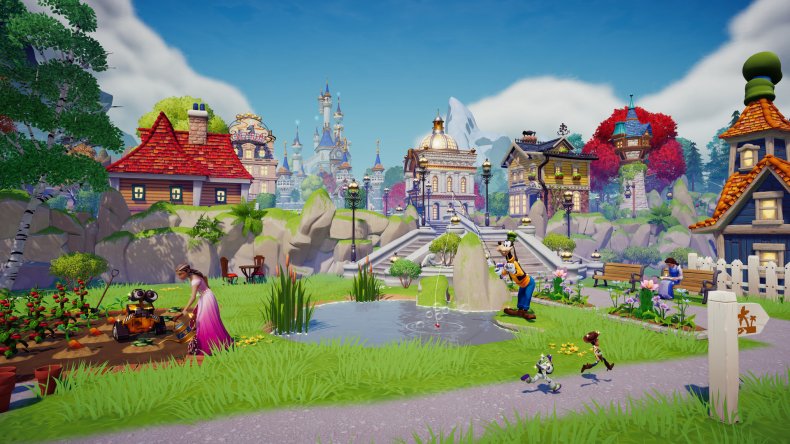 It is also recommended that players move their home to Peaceful Meadow and then place the first Wishing Well (if you've unlocked it) nearby, too. Then, pull out your shovel and set up a nice plot of land for farming Carrots. Make sure to grab a gardening companion before getting started, too!
You can purchase Carrot Seeds from Goofy's stall in Peaceful Meadows, so make sure you move it close to your fields. This will allow you to restock quickly. Carrot Seeds can be purchased for 10 Stars at Goofy's stall in Peaceful Meadow. They take 15 minutes to grow and only need to be watered once. Once harvested, you can sell Carrots for 44 Stars each (a profit of 34 Stars each).
Another great way to make money is to make Souffles and sell them to Goofy's stall. This option requires you to unlock Chez Remy, which can be done by completing Remy's quest line and moving him into the village. Once done, you can purchase items like Cheese, Milk, Eggs and Butter from his restaurant.
Buying these items is a bit more expensive, but if you can save up to around 10,000 Stars, you can purchase 10 of each item and then make 10 Souffles.
You'll need 820 Stars to purchase the resources needed to make one Souffle. You'll also need one Coal Ore to cook it, which means going mining. Goofy will buy Souffles for 1,230 Stars each, making a profit of 410 Stars per Souffle.
This method can take longer due to having to gather Coal Ore, too, but the extra benefit here is the experience you can earn from cooking and any Dreamlight tasks you might complete while cooking the Souffles.
Overall, there are tons of ways to make money in Disney Dreamlight Valley. You can even sell the White Sturgeon you need to feed foxes to befriend them. No matter how you go about making Stars, you'll always want to have plenty of this important currency stashed away.