Disney Plus 'Dumbo' and 'Peter Pan' Restrictions Spark Outrage
Conservatives are expressing outrage after Disney+ made the decision to put restrictions on classics such as Dumbo, Peter Pan, and The Aristocats.
The streaming giant removed access to a number of titles on its curated kids' profiles. Previously, they came with content advisory notices due to them containing racist and culturally insensitive depictions.
The move means that children under the age of 7 will be prohibited from watching those films.
Other titles with the content warning include Swiss Family Robinson, Fantasia, The Jungle Book and Lady and the Tramp.
Disney explains that in Dumbo, for instance, "the crows and musical number pay homage to racist minstrel shows, where white performers with blackened faces and tattered clothing imitated and ridiculed enslaved Africans on Southern plantations.
"The leader of the group in Dumbo is Jim Crow, which shares the name of laws that enforced racial segregation in the Southern United States."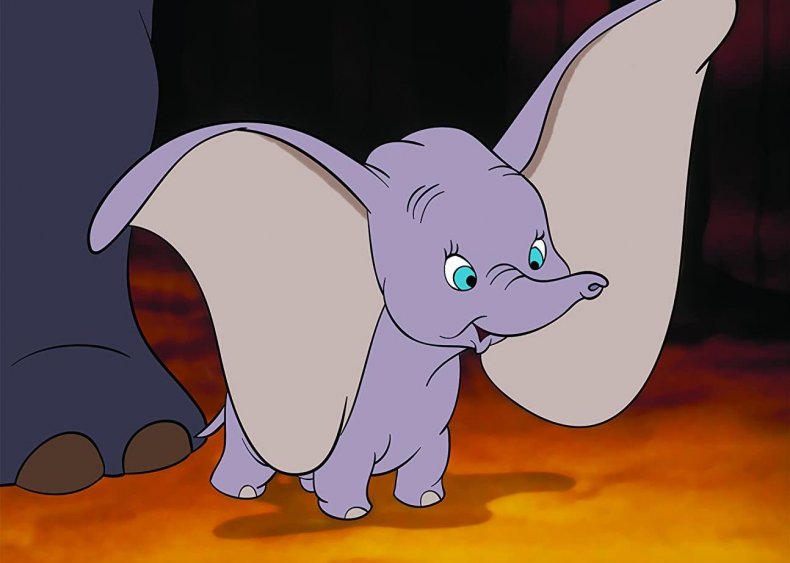 While in Peter Pan, the "film portrays Native people in a stereotypical manner that reflects neither the diversity of Native peoples nor their authentic cultural traditions."
Disney explains this move on its Stories Matter website, saying the restrictions are part of efforts to review its library and add advisories to content that includes "negative depictions or mistreatment of people or cultures."
Rather than removing this content, Disney says it sees an "opportunity to spark conversation and open dialogue on history that affects us all. We also want to acknowledge that some communities have been erased or forgotten altogether, and we're committed to giving voice to their stories as well."
These titles were actually restricted months ago, but there has been renewed attention due to the controversy surrounding the pulling of Dr. Seuss books in recent weeks.
The situation has sparked a discussion on Twitter where several prominent conservative voices are making their annoyance at the decision known, amid the ongoing conservation around so-called cancel culture.
"Disney+ is now blocking children under seven from viewing Peter Pan and Dumbo because the films are supposedly racist and offensive," tweeted blogger Matt Walsh. "The insanity never ends."
Fox News's Sean Hannity referred to the restrictions as "the purge" in a tweet, while Republican congressional candidate Buzz Patterson added: "Can someone who majored in 'wokeology' explain to me how the film Dumbo is racist?"
Actor and prominent Donald Trump supporter Terrence K. Williams tweeted: "LORD JESUS TAKE THE WHEEL! They are calling Peter Pan and Dumbo Racist. They have never done black people wrong! I GIVE UP. These white liberals are killing my Brain Cells. Killing a black mans brains cells! Now should I call that Racist?"
He added: "Who else is tired of this cancel crap."
"#Dumbo is cancelled! Dumbo? #BabyElephantShowsTriggerMe Oh the horror! #ImOffendedThatYoureOffended," tweeted country singer John Rich.
While conservative columnist Todd Starnes tweeted: "Notice that Disney did not place disclaimers on films that portray white folks as barefoot hillbillies who play banjos. I'm sure that was just an oversight."
Fox News contributor Sara A. Carter added: "Truly we've lost our way —- what a joke. Disney has no problem with pushing children to be radicals, shows that teach kids to believe adults are idiots and over charging for clothing made in sweat shops... we only have ourselves to blame... Long Live Dumbo, Pepe, Pan & the gang."
This latest bout of conservative outrage at Disney's modernization comes after several people urged others to cancel Disney+ after actress Gina Carano was fired from her role in Disney's The Mandalorian.