Disrupting HR: Stepping up to a Strategic Advisory Role
A mass effort to transform HR began years ago, and the pandemic amplified and expedited many of the positive changes.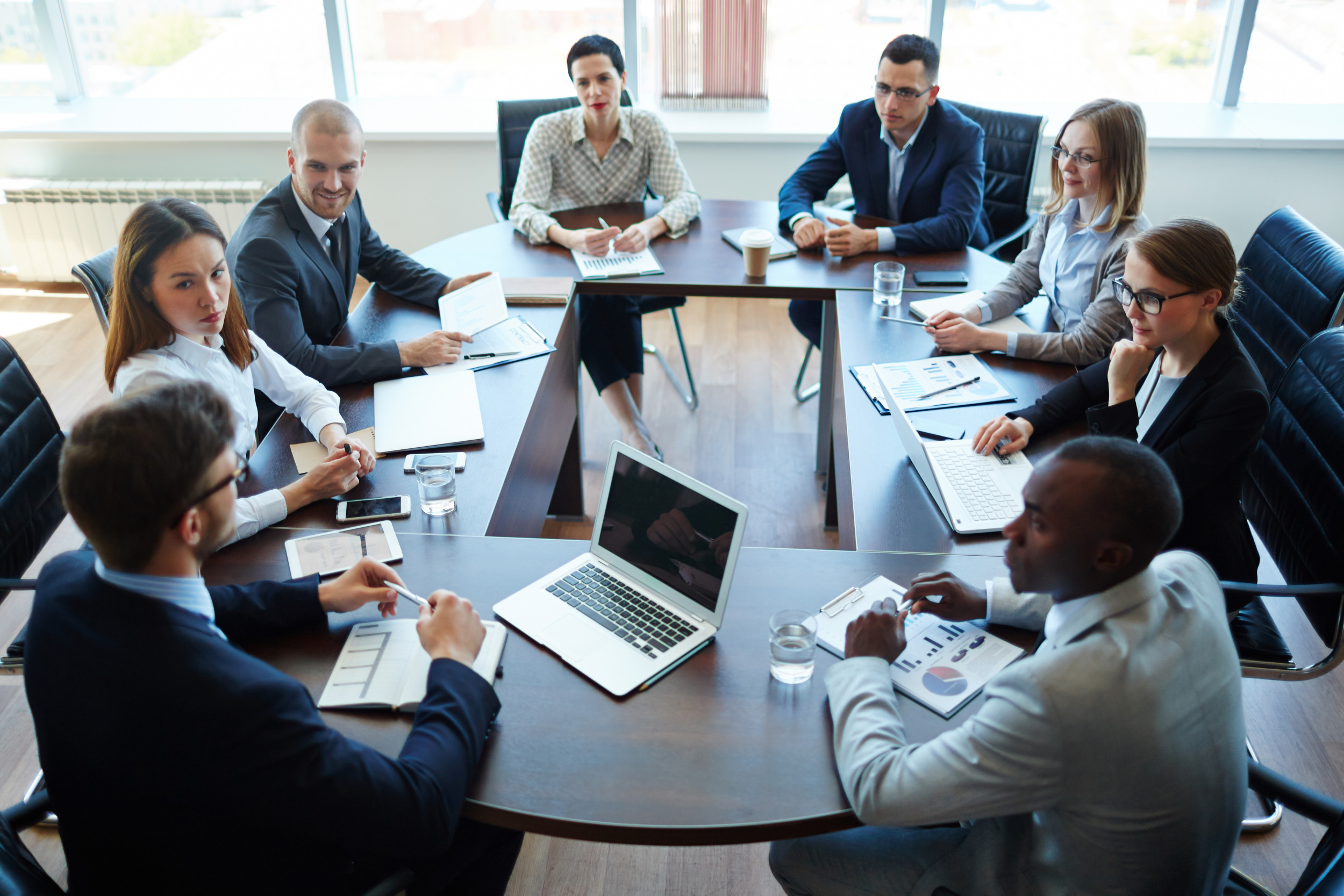 There's little more nerve-wracking to the modern office professional than being informed that they need to go see HR. It's the adult equivalent of being called into the principal's office; the assumption is that it is bad news. It doesn't have to be that way. HR is more than the misconceived stereotype of the bureaucratic disciplinarian. Several years ago I set out to change the way both I and my employer conceptualize HR. It was a personal mission; I knew HR could be more.
A few years later, the worldwide disruption of the industry caused by the pandemic has shone a spotlight on HR and highlighted its potential. The exact kind of potential I had already learned to build and nurture. What took me years, other departments are scrambling to construct in months. It's not impossible. With planning and work, HR can assume a valuable strategic advisory role, alongside its crucial goals of talent acquisition and retention, culture-building and compliance.
A New Perspective on HR
There has long been a vast divide between the stereotype of HR and the reality of what HR can and should be doing. Their role should extend far beyond the immediate tasks of administration of benefits, policing behavior and terminating employees. By demonstrating proactive and strategic business acumen, those who work in HR have started to overcome this problematic perception.
A mass effort to transform HR began years ago, and the pandemic amplified and expedited many of the positive changes. As recently as 2018, only 11% of CEOs surveyed saw HR as holding an advisory role. By the end of 2020, a newer study revealed changing perceptions, with 57% of CEOs surveyed seeing HR as equal leadership partners, as they helped navigate remote work and advocated for struggling employees.
Several years ago, it was common for me to merely be informed of changes and asked to implement them. Today, I help to drive those changes through solid guidance, value analysis and comparisons. It took work, and it took an active plan. It's time for HR to step up to a new role in business, one in which we propel our organizations forward to fulfill shared goals.
1. Overcome Resistance by Identifying Challenges
The first step in this process requires introspection. HR pros need to take ownership of where they are and be honest with themselves. After reflection, identify your top five priorities and then seek out feedback. Ask peers and business leaders if they see value and impact in your choices. When their feedback comes, take a deep breath and don't be defensive. Give all feedback serious consideration and let it spur introspection. What are they seeing that you aren't?
Don't be soft on yourself; find your toughest critics, work to win them over, then do your best to partner with them. They will make your analysis stronger and your value comparisons more solid. With serious, honest criticism, you can identify which programs have high or low impact, and rank them according to effectiveness instead of opinion.
2. Understand Business Operations and Goals
I talk a lot about being a strategic partner, but what does that mean? In order to be a contributing member of leadership, you have to know more than your HR role; you need to know your business. Consider that perhaps you should be a business leader first and an HR leader second. Don't stay in your HR bubble; find the pain points in the business and help the right people solve them.
Start by becoming an expert on where your company is right now. For example, attend five department or staff meetings, spend time with the CFO and learn everything you can about your specific company and current employee roster. Once you have a firm knowledge foundation, build. Hold a team meeting and list all the benefits and programs you currently offer and rank their value from top to bottom. This isn't a list of favorites — rank them seriously in terms of impact, cost, value and time. If you can't show that your programs and/or training are adding demonstrable value, cut or repurpose.
3. You Have the Floor; Speak Up and Demonstrate Your Value
It's time to make your voice heard. Don't just talk, say something. The goal is a strategic conversation. Don't bring orders; bring options. Solicit opinions. Silence is a bad sign, while friction and conflict often mean you've achieved engagement. It's a positive sign if leadership members feel comfortable challenging you — it means they trust that you're listening. You can even encourage conflict to gain consensus. For example, you might have a list of all of the open positions in your company. If you rank them all in terms of priority, then invite your business leaders to a meeting to discuss those rankings, you can find a true consensus in the inevitable debate.
As you find your place at the table, so to speak, continually connect the dots. Show leadership how strategy from HR relates directly to business goals. Repeat frequently. In every meeting, find three ways to show how you're adding value by sharing success stories of how HR strategies have aligned with a business need. You'll know it's working when you're not the one always pointing out your victories — when those you partner with start reporting your success stories, you're doing it right.
It's About People
All of these steps and suggestions can change over time, and that's also a key aspect of HR — to adapt and drive change when the business demands it. It's an aspect that the whole world got to see firsthand as we battled the pandemic. Human resources are exactly what the phrase sounds like; they are here to help businesses capitalize on the most dynamic and valuable asset they have — its people. They are also here to be an advocate for their people. Because when businesses and employees work hand in hand, in an environment of mutual trust and respect, everyone wins.